Coastline Credit Union Credit Cards
Compare the personal and business credit card options available through Coastline Credit Union.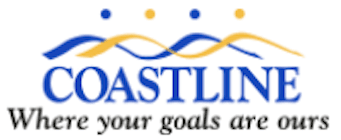 We're committed to our readers and editorial independence. We don't compare all products in the market and may receive compensation when we refer you to our partners, but this does not influence our opinions or reviews. Learn more about Finder .
Coastline Credit Union credit cards give you a way to earn rewards for your spending, with both a personal credit card and a business credit card on offer. Learn more about these cards below so you can decide if one is right for you.
Compare Coastline credit cards
What types of credit cards does Coastline Credit Union offer?
The Coastline Visa credit card gives you access to the Rewarder loyalty program and earns 1 loyalty point per $1 spent on eligible purchases (capped at 15,000 points per month).
It also has a 17% p.a. purchase rate and offers up to 55 days interest-free if you pay your balance in full by the due date on each statement. The annual fee for this card is $75 and can be waived if you spend more than $12,000 p.a.
The Coastline Visa Business Rewarder credit card is also linked to the Rewarder loyalty program and offers 1 point per $1 spent (capped at 15,000 points per month). It has a 17% p.a. purchase interest rate but does not offer interest-free days on purchases. The annual fee for this card is $75, which can be waived if you make more than $20,000 business purchases per annum.
Benefits of banking with Coastline Credit Union
Coastline Credit Union credit cards offer complimentary membership to the Rewarder Loyalty Program, which gives you a way to use points for your purchases. When you have earned enough points, you just swipe your Rewarder Loyalty Card at an EFTPOS terminal and enter your PIN to pay for some or all of your chosen purchase. As the value of points may vary, you will need to check your Rewarder balance online to see how much value you have to spend. Visit the Rewarder website for more details about this program.
Waived annual fee options
With the Coastline Visa credit card, you can avoid the $75 annual fee if you spend at least $12,000 per year. With the Coastline Visa Business Rewarder, you can avoid the annual fee by spending at least $20,000 p.a.
Check your balance, make payments and manage your account features on-the-go with Coastline Credit Union's Internet and phone banking services.
Get access to exclusive ticket, music and movie offers through Visa Entertainment, as well as seasonal travel, dining and retail offers listed on the Visa Australia website.
Coastline credit cards offer zero liability for fraudulent transactions, a 24-hour phone service for lost or stolen cards and Visa Secure when you shop online.
Coastline credit cards are enabled with Visa payWave, meaning you can use your card to "tap and go" to make contactless payments at participating merchants. You can also use eligible devices to make contactless payments if you link your card to your Apple Pay or Google Pay wallet.
How to apply for a Coastline credit card
If you want to apply for the Coastline Visa credit card, you can fill in an online application via the credit union's website. Otherwise, you can apply for a Coastline Credit Union card by visiting a branch, with locations in Kempsey, Taree, Crescent Head, Port Macquarie and Southwest Rocks. Alternatively, you can call 1300 36 1066 or fill in a contact form online.
As part of the application process, you'll need to make sure you meet the eligibility requirements and have all the documents and details needed to complete the application.
Eligibility criteria
Residential status. You must be a citizen or permanent resident of Australia.
Income. You must currently be in paid employment.
Bankruptcy history. You must not be bankrupt.
Age. You must be over 18 years old.
Documents and details you need
Personal details. This includes your name, phone number, residential address, email address, marital status and number of dependents. You also need a valid form of ID, such as your driver's licence.
Employment details. This includes your salary, occupation and employer's contact details. If you're self-employed, you may be asked for your accountant's contact details. You may also need to provide proof of income, such as recent payslips or tax assessment notices.
Financial information. This covers details of any other forms of income and assets, as well as existing debts, loans and regular expenses.
Frequently asked questions
Have a question about Coastline credit cards? Check out these answers to FAQs or leave a comment below and one of the team will help you out.
Back to top
More guides on Finder
Coastline Visa Credit Card

Clear existing debt with an introductory balance transfer offer, a low purchase interest rate and up to 55 interest-free days on purchases.
Credit Cards Comparison
* The credit card offers compared on this page are chosen from a range of credit cards finder.com.au has access to track details from and is not representative of all the products available in the market. Products are displayed in no particular order or ranking. The use of terms 'Best' and 'Top' are not product ratings and are subject to our disclaimer. You should consider seeking independent financial advice and consider your own personal financial circumstances when comparing cards.