BDCU Alliance Bank Credit Cards
Compare the lender that helps its local community and gives back to its members.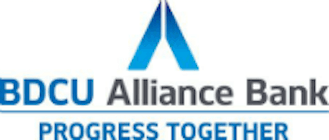 BDCU Alliance Bank believes in providing honest and ethical advice with the sole purpose of enhancing the lives of their members. They offer a range of financial services, including credit cards, insurance, financial planning, brokerage services and loans. With their profits going straight back to their members, they're able to support their philanthropic activity, including the BDCU's Children's foundation that helps Bowral Hospital and BDCU Goulburn Hospital Fundraising.
BDCU is part of one of Australia's largest ATM networks, providing online banking and personalised service in Bowral, Mittagong, Moss Vale and Goulburn.
BDCU's Visa Credit Card is compared on this page to other similar cards. You can read more about the benefits of banking with BDCU below, as well as the features of this credit card and how to apply.
BDCU Alliance Bank credit cards
Types of credit cards from BDCU Alliance Bank
Low rate credit cards typically come with low interest rates, giving you a lower cost way to carry out your transactions. BDCU Alliance Bank offers a Low Rate Visa credit card that can be ideal if you want security for extra funds and access to competitive interest rates.
The benefits of banking with BDCU Alliance Bank
BDCU provides secure access to your banking services 24 hours a day, seven days a week. You can access your account online or through the phone whenever you need to.
Have the confidence of worldwide recognition with Visa credit card. You'll have access to your funds at over 2.1 million ATMs in more than 200 countries and territories worldwide.
All profits are channelled back to members and the community, with more than 14,000 members of the community already sharing ownership. Specific members benefits are also available to certain age groups and business groups.
As a member of BDCU you will have access to one of Australia's largest ATM networks. BDCU Alliance Bank also provides personal service in Bowral, Mittagong, Moss Vale and Goulburn.
You can link your BDCU Alliance Bank Credit Card with Apple Pay, Samsung Pay and Google Pay to make contactless payments using your smartphone or compatible device at the checkout.
How to apply for BDCU Alliance Bank credit cards
To apply for a BDCU Alliance Bank Credit Card, click the 'Go to Site' button and you will be redirected to a secure web form. Please note that in order to be eligible for this card you must meet the following requirements:
Eligibility criteria
Be a BDCU member
Be a permanent Australian Resident
Be at least 18 years old
Have a good credit rating
Required information
Identification. Provide information about yourself, such as drivers license number, whether you support any dependants, your residential address and a relative's details.
Income. You'll need to give a recent payslip, tax assessment, group certificate, or dividend income certificate with this application.
Finances. This section requires information about your income, savings/ investment accounts and assets.
What happens next?
Once you have completed the application form, return it to any BDCU Alliance Bank centre or mail it directly to them. You should get an email from the bank letting you know whether you've been approved or declined. Your application can also be conditionally approved. If this is the case, you may need to provide extra information to the bank, like payslips, to verify your income.
If your application has been fully approved, you can expect to get your credit card within two weeks.
Frequently asked questions
Back to top
Credit Cards Comparison
* The credit card offers compared on this page are chosen from a range of credit cards finder.com.au has access to track details from and is not representative of all the products available in the market. Products are displayed in no particular order or ranking. The use of terms 'Best' and 'Top' are not product ratings and are subject to our disclaimer. You should consider seeking independent financial advice and consider your own personal financial circumstances when comparing cards.