0% Balance Transfer Credit Card Offers
Pay no interest for up to 36 months and clear your debt faster with a 0% balance transfer credit card.
We're reader-supported and may be paid when you visit links to partner sites. We don't compare all products in the market, but we're working on it!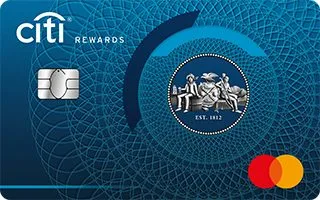 Citi Rewards Card - Balance Transfer Offer
0% p.a. for 30 months on balance transfers

$49 first-year annual fee
Eligibility criteria, terms and conditions, fees and charges apply
Citi Credit Card Offer
Save with a long-term balance transfer offer and a first-year annual fee discount. Plus, Citi reward Points for your spending and complimentary insurance.
$49 first-year annual fee ($149 p.a. thereafter)
0% p.a. on balance transfers for 30 months with no balance transfer fee, reverts to 22.24% p.a.
21.49% p.a. purchase interest rate | 22.24% p.a. cash advance rate
Earn 1 Citi reward Point per $1 spent
Minimum credit limit of $6,000
You can use a 0% balance transfer credit card to move debt from a credit card you already have to a new one that charges no interest for an introductory period. This means you could save more and pay off your credit card debt faster. Learn more about 0% balance transfers and compare current offers on the market in this guide.
Compare 0% balance transfer credit cards
Use the calculator at the top of the table to see how much you could save on interest with each offer.
Balance transfers explained in 60 seconds
How do 0% balance transfer credit cards work?
These cards charge no interest on debt you move to the card for an introductory period that can last from 6 to 36 months. With no interest payments, you can pay off your debt faster and save money. If you have multiple credit card debts, you can transfer and consolidate them on one balance transfer card. That way you'll pay no interest on the combined debt and will only need to manage one credit card (and pay one annual fee).
At the end of the interest-free period, any unpaid balance will attract a much higher revert interest rate. To avoid falling into debt, you should aim to pay off your balance transfer in full before the revert rate applies.
How much you will save with a balance transfer will depend on the size of your debt, the length of the interest-free offer and whether you can pay it off in full before the revert interest rate kicks in. You can use the comparison table above to compare cards by the potential savings based on your debt and the interest rate you're currently paying.
HSBC Platinum Credit Card
0% p.a. for 36 months on balance transfers with no balance transfer fee. $29 annual fee for the first year ($129 thereafter).
How to compare 0% balance transfers credit cards
There are many 0% balance transfer credit cards on the market, so here are five important factors to consider when comparing your options.
1. Length of the balance transfer introductory offer
Compare balance transfer cards by how long the interest-free period lasts for. You should look for a card that gives you enough time to repay the entire debt before the revert rate kicks in.
For example, let's say you have a debt of $7,000 and are looking at a card with 0% on balance transfers for 18 months. You'd need to pay around $389 each month to clear the entire amount before you're charged interest. If you don't think you can afford this, you could look for a card with a longer interest-free offer to spread out and reduce your monthly repayments.
2. How much you are allowed to transfer
Depending on the bank, you can usually transfer between 70% to 100% of the approved credit limit. If you had an approved high credit limit of $20,000 and a maximum balance transfer of 80% of the limit, you could transfer up to $16,000. Refer to our guide on each bank's balance transfer limit and how much they will allow you to balance transfer for more information.
3. Which banks & brands you can transfer to
You can't transfer your balance to a new card under the same bank. This means that you also can't transfer balances between banks that are owned by the same provider. For example, you can't balance transfer between St.George and Bank of Melbourne as they're both owned by Westpac. Refer to our guide on which banks you can balance transfer to for more information.
4. Balance transfer revert rate
If you can't pay your entire balance by the end of the introductory period, any remaining debt will collect the balance transfer revert rate. This is usually the much higher cash advance or purchase interest rate. It's important to compare this rate and know when it kicks, even if you're planning to pay the debt in full before interest applies.
5. Compare fees and charges
While you won't have to pay any interest during the promotional period, most balance transfer credit cards come with other costs. You may be charged a balance transfer fee when you first move the debt, which is usually a percentage-based fee of between 1% to 3% of the amount you're transferring.
Some 0% balance transfer credit cards charge $0 annual fee and others can range between $49 to $400 or more. Make sure that the annual fee won't exceed your interest savings before you apply.
Balance transfer cards often charge high purchase interest rates and your repayments will automatically go towards whichever balance attracts the most interest. If you're concentrating on paying down your balance transfer during the interest-free period, you should avoid using your card to spend unless you know you can pay it off in full.
---
A 0% balance transfer credit card can be a useful way to get your debt under control and pay off your card with no interest costs.
As there are many interest-free balance transfer credit cards on the market, make sure to compare your options before you apply to find the right one for you.
Back to top
More guides on Finder