Debt Consolidation
Ready to save on interest and fees? Here's how to consolidate debt and get back in control.
We're reader-supported and may be paid when you visit links to partner sites. We don't compare all products in the market, but we're working on it!
If you're looking for a better way to manage the money you owe, you're not alone. Research conducted by YouGov in January 2020 reveals that 61% of working Australians are in debt (outside of home loans) and 40% have considered debt consolidation1.
Debt consolidation is an option when you have multiple or high-interest debts, whether it be personal loans, credit cards or something else, and you want to reduce the interest and fees you're paying. This guide will take you through your options to consolidate your debts – including options for if you have bad credit.
How does debt consolidation work?
Debt consolidation involves taking out another credit account (loan, credit card or other) that combines your existing credit accounts into one. This helps to reduce the number fees and the interest charges you are paying. The debt consolidation product you take out may involve extending a credit account you already hold, such as your mortgage.
It's important to make sure you can afford the repayments on a debt consolidation loan before you apply and that taking one out will improve your financial position. This guide will explain how to do that for each of the available options.
Questions to ask before consolidating your debt
What are your current monthly repayments? To make sure the new debt consolidation product you're applying for is helping you to pay less across your debts, you need to know how much you're paying. Pull up all of your bank statements or all of your separate bills for your credit accounts and add up how much you pay each month.
How much are you paying in interest and fees? One benefit of debt consolidation is reducing what you're paying in interest and fees. Check your interest rates and fees for each of your accounts to ensure your new debt consolidation account will be less.
Will you be eligible? While there are a few benefits to debt consolidation, there is no certainty as to your eligibility. There is also no certainty as to whether you'll be approved for the full amount you need to cover your debts. Check the minimum eligibility criteria, your credit file and the minimum and maximum allowable limits for the debt consolidation product you want. If in doubt, ask the provider directly.
Will an exit fee or penalty apply to any of your current credit accounts? Some personal loans may charge you a penalty to repay your loan early. If a fee does apply to your loan, you need to ensure you're still able to save with debt consolidation when you have to pay this fee.
What is your credit like? Credit providers go through your credit file and can check your credit score to assess your risk and establish your capacity to repay credit. You can get a copy of your credit file for free. Order it and make sure the information is correct and that you have a good idea of your financial position.
Finding the right debt consolidation option for you
The best way to consolidate your debt will depend on a number of factors, including how much debt you have and your financial situation. It also depends on the type of debt you're trying to consolidate. The sections below will guide you through consolidating debt based on your debt type.
How to consolidate personal loan debt
If you have personal loan debt and are looking to consolidate or refinance this debt in order to save interest and better manage your repayments, you have a few options available to you.
Your options:
Debt consolidation personal loan. This is one of the most common ways people choose to consolidate/refinance their personal loan debt. It simply involves taking out a new personal loan with a lower interest rate and fees than your current one and transferring your debt across.
Balance transfer credit card. Currently, a handful of credit card providers (Citi, Virgin Money, Qantas Money and Coles) allow you to balance transfer personal loan debt. This allows you to apply for a new credit card with a limit higher than your personal loan debt and transfer your debt onto the card. You'll then pay a promotional 0% p.a. rate for a limited period of time on the debt, after which a standard rate (usually above 20% p.a.) will apply.
Refinancing through your mortgage. If you have a mortgage you also have the option of consolidating your debt to repay it with this loan. However, keep in mind that while this option can seem cheaper due to the low rates home loans can offer, the loan terms can be up to 30 years. This can offset any savings earned, so make sure you do the maths.
Harmoney Unsecured Personal Loan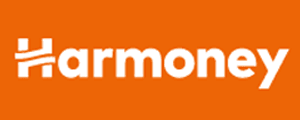 Harmoney Unsecured Personal Loan
Borrow up to $50,000
3 and 5 years terms
No hidden fees

100% confidential application
Harmoney Unsecured Personal Loan
An unsecured personal loan up to $50,000. You'll receive a tailored interest rate between 6.99% p.a. and 24.79% p.a. based on your risk profile.
Interest rate from: 6.99% p.a.
Comparison rate: 7.79% p.a.
Interest rate type: Fixed
Application fee: $575 ($275 for loans of below $5,000)
Minimum loan amount: $2,000
Maximum loan amount: $50,000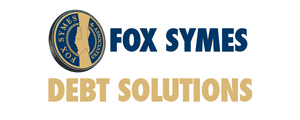 Fox Symes Debt Solutions
Fox Symes offers a range of debt consolidation options to help you if you're struggling with multiple debts.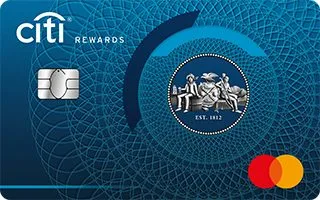 Citi Rewards Card - Balance Transfer Offer
0% p.a. for 30 months on balance transfers

$49 first-year annual fee
Eligibility criteria, terms and conditions, fees and charges apply
Citi Credit Card Offer
Save with a long-term balance transfer offer and a first-year annual fee discount. Plus, Citi reward Points for your spending and complimentary insurance.
$49 first-year annual fee ($149 p.a. thereafter)
0% p.a. on balance transfers for 30 months with no balance transfer fee, reverts to 22.24% p.a.
21.49% p.a. purchase interest rate | 22.24% p.a. cash advance rate
Earn 1 Citi reward Point per $1 spent
Minimum credit limit of $6,000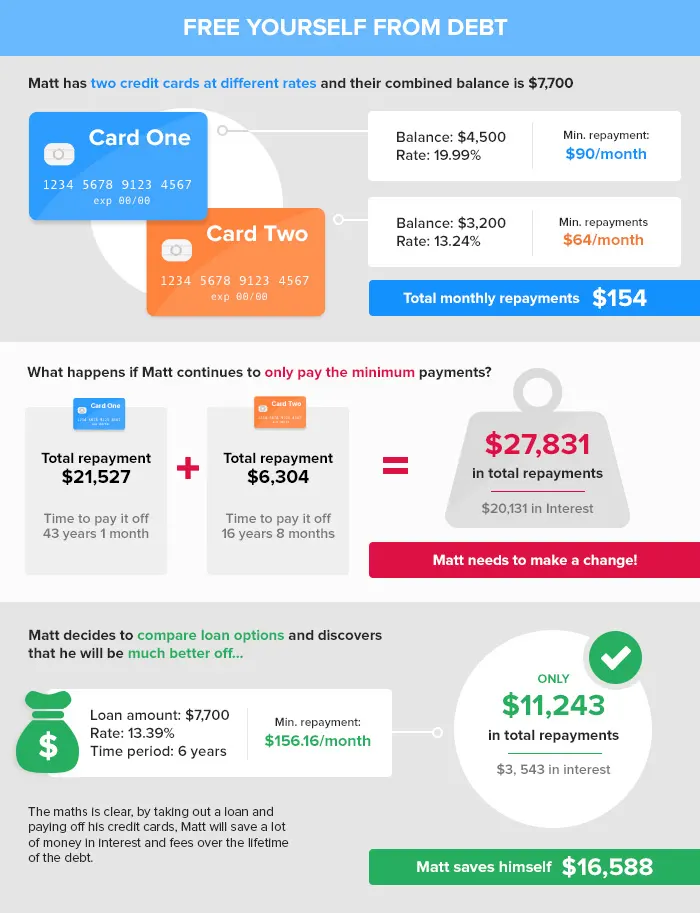 DISCLAIMER: This information is provided as is and does not take into account your current financial situation. You should always seek professional financial advice before applying for any form of finance.
How to consolidate credit card debt
Credit card debt can get out of control quickly, especially as credit card holders on average have two cards. If you want to take back control of your credit card debt you have a few options available.
Your options:
Balance transfer credit card. This is one of the most common methods of consolidating credit card debt. It involves you applying for a balance transfer credit card and moving what you already owe to that card. The debt you roll over will have a promotional rate (usually 0% p.a.) applied to it for a limited period of anywhere between three months to two years. After that time, a revert rate (usually 20% p.a. or higher), will apply.
Debt consolidation personal loan. If you don't mind paying interest in exchange for a regular payment structure and longer payment terms, then a debt consolidation personal loan may be an option to consider. This involves you applying for a lump sum to cover your credit card debt and then using the funds to pay your card's balance off. By making regular repayments on the personal loan for the term you have selected you will pay off your debt.
Credit card debt consolidation options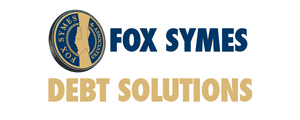 Fox Symes Debt Solutions
Fox Symes offers a range of debt consolidation options to help you if you're struggling with multiple debts.
How to consolidate personal loan and credit card debt
If you have a few types of debt you want to consolidate, such as a personal loan and a credit card(s), you should first work out how much you're paying across your accounts. You also need to factor in any exit or early repayment fees. Once you've done your due diligence you have a few options to consider.
Your options:
Debt consolidation personal loan. This type of loan allows you to borrow a lump sum which you can then use to pay off your credit accounts, credit card and personal loan or otherwise. As long as you apply and are approved for a sufficient amount, you can pay off whichever debts you choose.
Balance transfer credit card. Citi, Virgin Money, Qantas Money and Coles allow you to balance transfer debts from credit cards, personal loans and lines of credit. As long as you are approved for a high enough credit limit you can transfer debts from multiple accounts and take advantage of the promotional balance transfer rate on offer, which is usually 0% p.a. This rate can apply for as long as 24 months, after which the higher revert rate will apply to any unpaid balance.
Mortgage refinancing. Those with home loans can also consider consolidating their debt into their existing mortgage. However, ensure your home loan lender will allow you to do this and calculate if this will actually save you money when the payments are spread out over your home loan term.
How to consolidate debt when you have bad credit
While your options are much more limited when you have bad credit, debt consolidation is still possible. When entering into bad credit debt consolidation, however, you need to consider the level of debt you have and how much you're struggling with it. That's because bad credit debt consolidation may involve entering into a Part 9 Debt Agreement, which is a form of bankruptcy. However, there are other options available, it just may involve a higher interest rate being applied to your loan to offset the risk you represent as a bad credit borrower.
Part 9 Debt Agreement. A Part 9 Debt Agreement is an agreement between you, the lender and your creditors to pay a certain sum of money to your creditors. Once all parties agree, your debts will stop accruing interest, any civil actions are frozen and creditors can't pursue you. Keep in mind this agreement may result in you losing secured assets and you will have trouble accessing credit while you're repaying the amounts as per the agreement.
Bad credit debt consolidation loan. This is an unsecured debt consolidation loan that is available to bad credit borrowers. It allows you to consolidate your debts, including credit cards and personal loans, and may allow you to save interest and fees. Keep in mind a higher interest rate will apply than with good credit debt consolidation loans as you represent more of a risk.

Fox Symes can help you take back control of large debts by consolidating what you owe.

Fill out this form to find out if you can benefit from:
Reducing your repayments
Saving interest
A range of debt consolidation options
The good and the bad of consolidating debt
The benefits
Save money. By rolling your debts into one account you eliminate the separate fees you're paying and are also likely to reduce the amount you're paying in interest.
Simplify your debts. A debt consolidation loan gives you one lender to deal with, one set of fees to keep in mind and one interest rate to remember.
Prevent damage to your credit file. A consolidation loan gives you a clear set path to paying your debt off. You might be able to avoid bankruptcy and you can avoid defaulting on your current debt.
What to be aware of
Risk of rejection. Applying for a new debt consolidation account will leave a hard enquiry on your credit file. Read the eligibility criteria and make sure you meet it.
Confusing jargon. Watch out for certain "debt consolidation solutions" which are actually a Part 9 Debt Agreement and involves you entering into a form of bankruptcy.
High rates and fees for bad credit borrowers. These loans carry higher rates and fees, so bad credit borrowers need to be especially wary when applying.
Debt collectors: What you need to know
Your rights
Even though you may have bad debts, you also still have rights. There are laws that control what debt collectors can and cannot do.
They cannot excessively harass, threaten, or bully you and collectors are supposed to only contact you only during certain hours of the day (7:30am–9:00pm on weekdays and 9:00am–9:00pm on weekends). Keep a log of the dates and times you are contacted along with any other specifics. This will come in handy if you end up having to file a complaint, which you can do by contacting a consumer protection agency such as the Australian Competition and Consumer Commission (ACCC).
Check your bill records if collectors are calling you. Ask for a detailed statement of what they say you owe. If the debt involves a loan, ask for a copy of the paperwork. A collector must always identify themselves and state the reason they are contacting you. They should be prepared to provide you with account information, and should offer a repayment or settlement plan.
Figure out what you must spend to get by, such as food, shelter, car, utilities, etc. It is good practice to set up an appointment with a non-profit help debt counsellor before making any promises or commitments to a collector.
Certain credit brokers and credit providers in Australia operate illegally without licenses, so make sure you're dealing with a licensed individual or organisation. To check, you can go through ASIC Connect's Professional Registers or call ASIC's infoline.
What happens if your application is rejected?
If your application is rejected, then you should wait to apply again. Generally, if waiting between three and six months to apply with another provider will not be lower risk than applying straight away. If you have series concerns about your debt you have Part 9 Debt Agreements (a form of bankruptcy) as a last resort.
In the event that a provider rejects your application for credit, bear in mind that not all is lost. Before you apply for credit there are a few things you can do to improve your chances of being approved. For example, you can start by going through your credit report to ensure you have a good credit score. If you're concerned about your application you could also work on reducing your debt for a period of time so you don't have to apply for as high a limit and then work on reducing debt with a budget.
FAQs about debt consolidation
My current bank offers debt consolidation loans. Should I just apply with them?
Applying with your current bank has some advantages, but you should still compare the options available to you before you apply. If you have a few negative listings on your credit file and have a strong past relationship with your bank, you may have a better chance of being approved with them than with another lender. This is, of course, if your account has been kept in good standing. As mentioned, it still helps to compare the options you may be eligible for so you're aware of the debt consolidation possibilities in the market.
Should I consolidate my debt into my home loan to save having to take out another loan?
As we've outlined above, if you have equity in your home you can consider adding your debt to your home loan by refinancing.
There are a few considerations before doing this.
First off, while the interest rate might be lower, remember that the debt will likely be spread out over a much longer period as home loans are for longer terms than standard personal loans. The costs of refinancing should also factor into your decision.
By doing some simple calculations when comparing your options you can find out which one will be the most financially viable. You should think about whether this type of consolidation will be the best way for you to manage your debt.
Do I need to change my budget and spending when I consolidate my debt?
If you are taking out a traditional debt consolidation loan then you are not required to alter your budget, although this can help you get out of debt sooner. A debt consolidation loan can see a reduction in the amount you pay in interest, which in turn reduces your monthly repayments.
If you have no fees for making extra repayments, you could put the money you save towards your loan to help pay down your debt more quickly.
You might also want to review your current budget and see if there's any ongoing expenditure you can cut back on so you can put more towards your loan. This being said, if you choose to enter a debt agreement there may be budget and spending restrictions depending on the nature of your agreement.
What's the difference between a debt consolidation loan and a debt agreement?
A debt consolidation loan is a type of personal loan that allows you to combine your current debts such as loans and credit cards into one. These loans can help reduce the amount you're paying in interest and fees and also make your debt easier to manage with one simple repayment.
A debt agreement, on the other hand, is a binding agreement that is an actual act of bankruptcy. It will be listed on your credit file and affect your ability to access credit later on.
Debt agreements are serious contracts to consider and the decision shouldn't be taken lightly. They are usually entered into when you find your debt unmanageable but don't want to enter into bankruptcy – you will agree to pay your debtors a certain amount of money that you can afford.
I am anxious about my debt and don't know what to do. Who can I talk to?
Debt anxiety is a common concern especially if you're finding your debt overwhelming or unmanageable. If you're unsure whether a debt consolidation loan is right for you, or you want some advice on your personal situation, you can get in contact with a free financial counsellor on 1800 007 007.
There are free credit and debt services available in every state and they can help you decide your best course of action.
1Debt fret - YouGov study commissioned by ING.
Read more on this topic