What is the best prepaid card?
Designed for travel, online shopping, earning rewards and more, here's what you need to know to find the right prepaid card for you.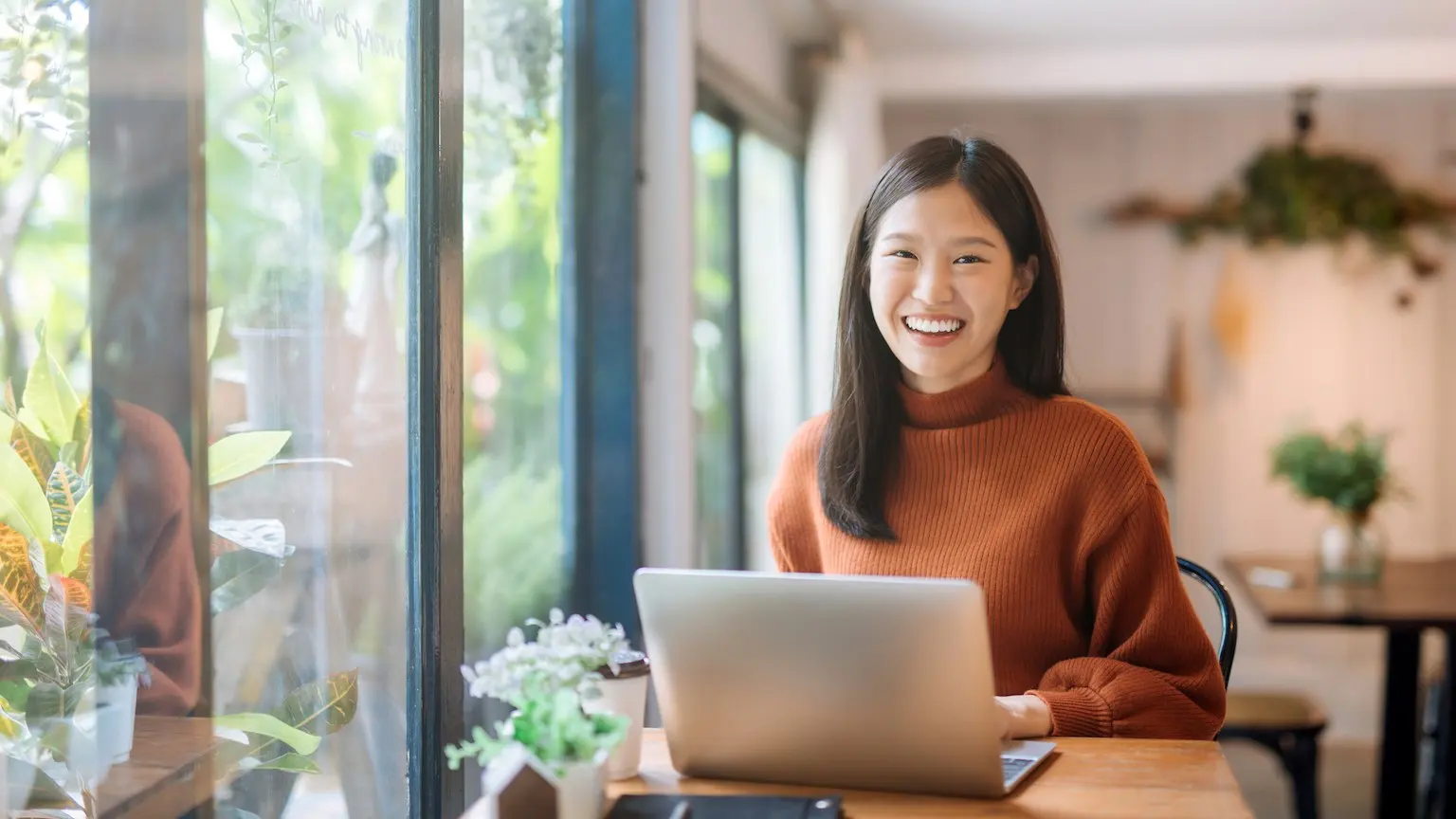 We're committed to our readers and editorial independence. We don't compare all products in the market and may receive compensation when we refer you to our partners, but this does not influence our opinions or reviews. Learn more about Finder.
You can use a prepaid card to load and spend your money both in Australia and around the world. Although they're often referred to as prepaid credit cards, they do not offer a line of credit and have no capacity to borrow. The right prepaid card for you will depend on how you plan to use it and what perks you're looking for. Use this guide to compare prepaid cards, understand how they work and decide if it's the right option for you.
How to find the right prepaid card for you
When you're searching for the best prepaid card, ask yourself the following questions:
What is the main reason I want the card? Are you shopping overseas or online with international retailers? Some prepaid cards are designed for travel and you can exchange your loaded Australian dollars into foreign currencies. If you want to earn rewards, some prepaid cards including Qantas Travel Money or Velocity Global Wallet collect frequent flyer points. You can also buy prepaid or gift cards for single use, which could be useful if you don't plan to top up the card.
How much am I willing to pay? Some prepaid cards charge fees for activating it, loading money or withdrawing cash. Compare the full list of fees that will apply before you decide on a card.
How long will I use it? Prepaid cards sometimes charge an "inactivity fee" if you don't use them for a specific length of time (usually 12 months). If you only want to use the card temporarily, check if the card charges this fee and make sure you close the account before it applies.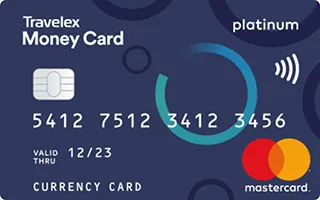 Travelex Money Card
Up to 10 currencies on 1 card
Lock in exchange rates
No overseas ATM fees
Travelex Money Card
Load and hold up to 10 foreign currencies at a time. Lock in exchange rates. Pay nothing for international ATM withdrawals.

No international ATM fees
24/7 emergency assistance
Access wherever Mastercard is accepted
PIN security
Prepaid so you can manage your spending
Compare prepaid travel money cards
Other prepaid travel cards
Compare the features, load amounts and fees of the prepaid cards below.
| Prepaid card | Mastercard/Visa | Min/max load (AUD) | Issue fee | Other features |
| --- | --- | --- | --- | --- |
| Velocity Global Wallet | Visa | $1 / $25,000 | $0 | For eligible purchases, you can earn Velocity Points per $1 you spend in Australia and overseas. |
| Qantas Travel Money | Mastercard | $50 / $20,000 | $0 | Earn Qantas Points on all eligible purchases with no cost to open the account or keep the card. |
| NAB Traveller Card | Mastercard | $50 / $45,000 | $0 | Supports 10 currencies and comes with 2 cards for convenience and security. |
| Commonwealth Bank Travel Money Card | Mastercard | $1 / $100,000 | $15 | Load and use up to 13 foreign currencies, plus enjoy the security of a second backup card. |
| Westpac Global Currency Card | Visa | $100 / $50,000 | $0 | Load up to 5 different currencies on your card at a time, with 11 currencies available. |
Features to compare
The features available on a prepaid card vary between products, so it's important to consider individual options before you apply. Here are the key details to look at when you're comparing cards:
Card acceptance. Most prepaid cards are Mastercard or Visa products that can be used in Australia and around the world. Some places may not accept prepaid cards (such as some hotels), so check if your card is eligible or prepare more than one option if you're travelling overseas.
Load amounts. Prepaid cards typically come with minimum and maximum amounts of money that you can load onto them at any given time. Most also have a maximum amount you can carry on the card. Depending on how much money you want access to on your prepaid card, these conditions will have an impact on which card is right for you.
Reload options. If you have a reloadable prepaid card, check how you can top up your account. Common options usually include bank transfer, BPAY or debit payments. It can sometimes take a few business days for funds to be loaded on your prepaid account, so check what these details are and make sure you give your funds enough time to appear in your account.
Supported currencies. Most travel cards in Australia support up to 10 international currencies. This usually includes USD, GBP, EUR, NZD and more. When you spend in a local currency that is supported by and loaded on your card, you can avoid foreign currency conversion fees. Check if the local currency you'll be spending in is supported by the travel card before you use it.
Account management. Some prepaid cards offer online and mobile account management. This will allow you to track your spending, manage funds and update card details on-the-go.
Security features. Prepaid cards usually offer similar security features to regular cards, including chip-and-PIN technology and 24/7 worldwide card support. Some cards also offer emergency card replacement and funds if your card is lost or stolen. Make sure you check what security measures are in place and who you need to contact in the case of an emergency regarding your card.
Rewards. If you want to reward your spending, consider using a frequent flyer travel card such as the Qantas Travel Money and Velocity Global Wallet.
What fees will be charged?
Not all prepaid cards charge the same fees, but these are some of the common costs that you may have to pay:
Issue fee. Some prepaid cards may charge you a fee upon activation. This can range from $5 to $24. There are also cards that don't charge an issue fee.
Additional card fee. You may receive an additional card which you can use as a back up if your primary card is lost or stolen. Check if any fees apply to request an additional card.
Loading fees. This fee is charged when you add money to the prepaid card balance. Some cards charge a fee for the initial load or reloads after that, so check what charges apply before you get the card.
Foreign currency fee. If you make payments in a currency that you don't have loaded onto your card, a fee of around 2-4% of the total transaction could apply.
ATM fee. Using your card to get cash out overseas or in Australia could attract additional fees from both the card issuer and the ATM provider.
Inactivity fee. This fee could be charged if you don't use your card for a period of time, usually 12 months or more and is usually applied as a monthly or annual charge.
Card cancellation fee. A fee of around $10-$20 or more may apply when you close the account.
There are many types of prepaid cards available in Australia, so it's important to compare your options to find the best one for you. Consider how you plan to use the card as well as the features and any fees that apply. Compare more prepaid card options on Finder.
Picture: Getty
Back to top
More guides on Finder
Credit Cards Comparison
* The credit card offers compared on this page are chosen from a range of credit cards finder.com.au has access to track details from and is not representative of all the products available in the market. Products are displayed in no particular order or ranking. The use of terms 'Best' and 'Top' are not product ratings and are subject to our disclaimer. You should consider seeking independent financial advice and consider your own personal financial circumstances when comparing cards.