Air Miles Credit Cards
Earn frequent flyer points while spending on your air miles credit card and redeem them for travel rewards with your favourite airline.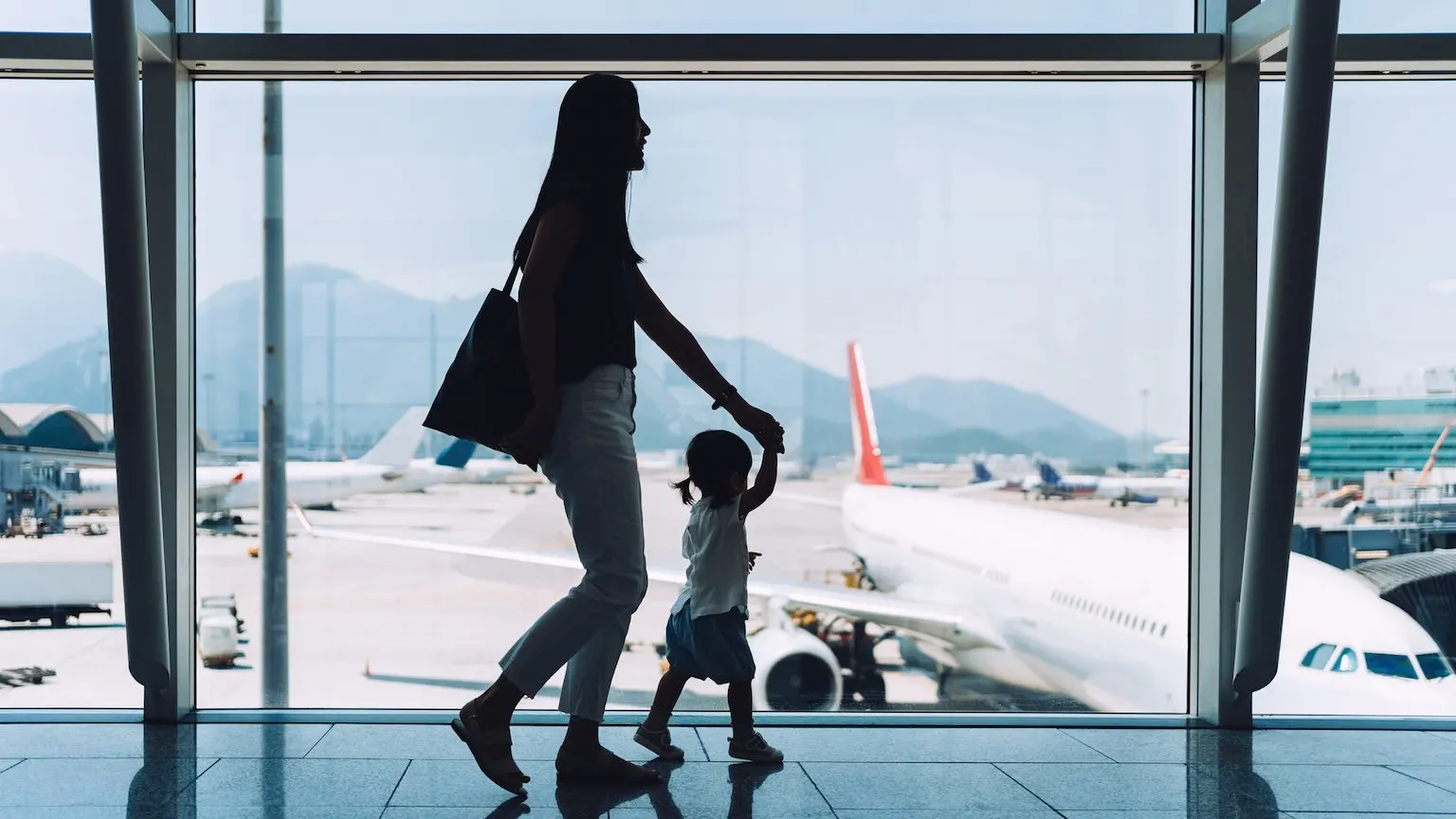 We're reader-supported and may be paid when you visit links to partner sites. We don't compare all products in the market, but we're working on it!
Otherwise known as a frequent flyer credit card, you can use an air miles credit card to earn points as you spend. You can then redeem your points for flights, upgrades, accommodation and more. Air miles credit cards are often packed with perks like airport lounge passes, complimentary insurance and travel credits. You can use this guide to compare air miles credit cards and learn how they could reward your spending.
Compare air miles credit cards
How do air miles credit cards work?
Air miles credit cards earn frequent flyer points as you charge purchases to your card. You can typically earn 0.5 to 2 frequent flyer points for each $1 spent on eligible purchases. The number of points you earn per dollar, otherwise known as your earn rate, differs among credit cards. It can differ among transaction types too. For example, a credit card could let you earn 1 point per $1 on eligible purchases, but only 0.5 points per $1 spent on BPAY transactions. These points accumulate in your frequent flyer account, which you can then spend on travel and other rewards.
As well as direct frequent flyer credit cards that earn points with one program, some rewards credit cards also allow you to transfer your points to several partnered frequent flyer programs (otherwise known as indirect earn cards). This type of card could work for you if you belong to more than one frequent flyer program or if your preferred airline loyalty scheme isn't directly linked with a credit card in Australia.
How to compare air miles credit cards
If you're interested in getting one, consider these factors when shopping for your new air miles credit card:
Bonus points offers. These cards often reward new customers with thousands of bonus points when they sign up. You may need to meet a spend requirement (such as spending $3,000 in the first 90 days) to earn the bonus points. As long as it lines up with your budget, these bonus points offers are an easy way to earn a lot of points quickly.
Earn rate. The earn rate will determine how fast you can get your next reward. Note that credit cards with higher earn rates also usually come with higher annual fees and interest rates, so you should weigh these up when deciding.
Points cap. Some cards impose a cap on the points you can earn each month. For example, you may earn 1 point per $1 spent up to $5,000 per statement and 1 point per $2 spent subsequently. Consider how much you're likely to spend each month and whether the points cap will restrict how many points you could earn.
Annual fee. The rewards and perks usually come at the cost of a high annual fee. Make sure that the rewards you can redeem with your points and the value of the card's extra features offset this annual fee.
Interest rates. Air miles credit cards often charge higher purchase interest rates than other cards. These cards are best suited to people who can pay off their balance in full and avoid interest each month.
Card perks. Air miles credit cards can come with a variety of complimentary benefits such as free travel insurance, airport lounge access, airport limousine services and personal concierge services.
How to redeem your air miles
You can usually redeem your points online or over the phone for flights, travel packages, gift vouchers and more.
Flights. You can redeem your points for flights with the relevant airline and its partners. If you have a flight booking, you may be able to use your points to upgrade your flight to a higher flight class.
Hotels, car rental and travel packages. You can often use your points to pay for accommodation with partnered hotels, car rental and travel packages that include flights, hotels and activities.
Products from the rewards store. Use your points to shop at the online store, with rewards ranging from clothing, jewellery, homewares, electronics and toys.
Shopping and gift vouchers. Most frequent flyer programs have large retail partners, so you can exchange your points for store vouchers either to be used online or at their bricks-and-mortar outlets.
As a general rule, always make sure your air miles credit card gives you more value than it costs. A simple way to calculate this is by adding up the value of rewards you'd receive in a year and comparing that with the fees. While air miles credit cards may be rewarding for some people, they're not for everyone. Consider your spending habits, lifestyle and rewards goals before deciding if an air miles credit card is right for you.
Images: Shutterstock
Back to top
More guides on Finder
Finder's RBA Cash Rate Survey: 60% of experts blame BNPL for drop in credit cards

Credit cards are being used less and experts say Buy Now Pay Later services such as Afterpay and Zip are to blame, according to new research from Finder. In this month's Finder RBA Cash Rate Survey™, 39 experts and economists weighed in on future cash rate moves and other issues related to the state of the Australian economy.

HSBC Platinum Credit Card

This card offers 0% interest on balance transfers for 36 months, a discounted $29 first year annual fee and platinum benefits including airport lounge passes and complimentary insurance covers.

American Express Velocity Business Card

The American Express Velocity Business Card earns points per $1 spent and offers complimentary travel insurance and two complimentary Virgin Australia lounge passes each year.