Travel insurance Philippines
Compare your travel insurance quotes for the Philippines.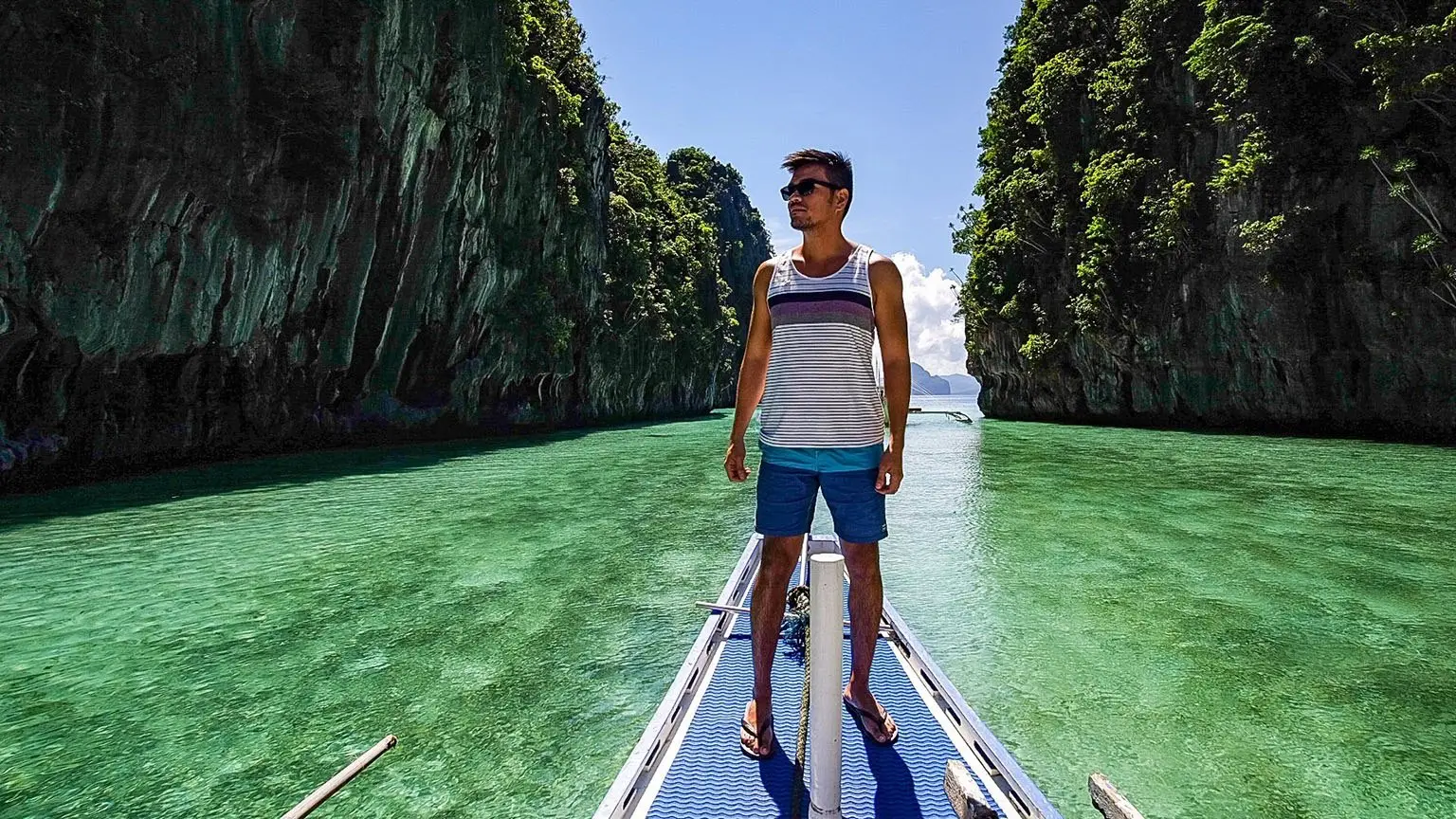 We're reader-supported and may be paid when you visit links to partner sites. We don't compare all products in the market, but we're working on it!
Important:
Travel insurance rules continue to change as a result of the coronavirus pandemic. We're working hard to keep up and make sure our guides are up to date, however some information may not be accurate during the pandemic. It's even more important to double-check all details that matter to you before taking out cover. Please know that some policies may not be available through Finder at this time.
Here are some helpful tips:
If you're buying a policy today, it's unlikely that you'll be covered for border closures
If your travel plans go against government advice, your policy will most likely be voided and you won't be covered
The Philippines is an exciting place to visit, but you will find risks both in and out of the city.
Whether a typhoon causes you to cancel your trip, you break your ankle surfing or a pickpocket takes off with your wallet on a crowded street, know you'll be covered if you get travel insurance.
*Based on a 15-day trip to the Philippines for a 25 year old traveller getting a basic travel insurance plan.
Why do I need travel insurance for the Philippines?
Travel insurance for the Philippines is essential, as it can protect you from the particular risks of the Philippines. Travel insurance also covers you from common travel concerns including:
Cancellations
Medical expenses
Evacuations
Thefts and losses
24/7 emergency assistance
Five travel risks in the Philippines that you must know about
Travel in the Philippines can be a risky business and visitors need to be on the alert and stay away from trouble hotspots. Risks you may be exposed to include:
Kidnapping. The Department of Foreign Affairs and Trading says that tourists have been kidnapped by armed insurgents in the past. Visitors should avoid travelling to Mindanao in particular and the southern Philippines in general
Violent crime. According to DFAT, shootouts between police and armed gangs are not uncommon. Tourists are often targeted by criminals, particularly in the Makati central business district of Manila.
Terrorism. DFAT suggests that terrorist attacks can occur at any time, particularly following religious celebrations
Typhoons, earthquakes, volcanic eruptions and landslides. Visitors should pay attention to local warnings and avoid the typhoon season (May to December) if possible
Because of the number of potential hazards in the Philippines, travel insurance is highly advisable. Travel insurance covers you for require medical treatment and will cover lost or stolen belongings and cancellations due to unexpected occurrences.
Mike and Emma's driving slip
Mike and Emma planned their trip to the Philippines during the wet season. While driving down a muddy road in a remote rural area, a landslide swept down the hill and engulfed their vehicle, sweeping it into the valley below. Both were injured in the accident and required medical evacuation to Manila and then repatriation home after a stay in hospital. Because they had full medical cover in their travel insurance, their insurer covered all their costs, including expenses incurred due to the cancellation of their holiday
---
Six activities you should consider getting as extras
The Philippines is home to a variety of outdoor activities, some of which may be regarded as 'high risk' by insurers. Popular activities include;
Mountaineering - Mt Apo is the highest mountain in the Philippines, Mt Mayon is the most active volcano and Mt Halcon is the most difficult mountain to climb
Spelunking (caving). Popular caves include Callao cave in Cagayan, Sumaguing-Lumiang Cave in Sagada Mountain Province, The Puerto Princesa Underground River and Odloman Cave in Mabinay
Ziplining. Lake Sebu in South Cotabato, which has South East Asia's highest zipline at 600 feet
Paragliding. The most popular spots are in Carmona in Cavite, San Mateo in Manila and Safi Ranch in Sarangani
Scuba diving. Check out Sabang Bay in Puerto Galera, Taiei Maru Wreck in Coron and Yapak 2 in Boracay
Surfing. Cloud 9 near Siargo Island is know for its legendary surf
Learn more about getting surf cover
Some of these activities are considered extreme sports and will require additional cover in your travel insurance, so read your PDS carefully for terms and conditions.
Back to top
What other Asian countries are covered by travel insurance?
Asian travel insurance cover
When travelling to the Philippines, a travel insurance policy will generally also cover* the surrounding Asian countries such as:
Singapore
South Korea
Taiwan
*Always check your policy for excluded countries as well as government warnings
**You may need to specify additional countries like Japan and Indonesia
Back to top
If I have a medical emergency how am I covered?
If you become ill or injured in the Philippines, travel insurance with overseas medical cover and evacuation is essential. While the cost per day of a hospital in a Philippines private hospital is not that high, having travel insurance can help you seek out doctors and appropriate hospitals in a developing country that may not have easy access to hospitals in rural areas.
The Filipino medical system
Medical facilities vary and while adequate in major cities, are limited in remote regions. Most Philippine hospitals will require up-front payment or a guarantee of payment before commencing treatment, something that medical travel insurance can provide.
General claims process
With most insurers, making a claim involves contacting the insurer or their emergency assistance provider and lodging a claim form along with appropriate supporting documentation. In the case of the Philippines, you will also need to secure a guarantee of payment from the insurer as soon as possible.
Back to top
What are the specific entry requirements or rules for the Philippines?
Passport valid for six months beyond your stay
Australians may enter the Philippines without a visa for a stay not exceeding 30 days, as long as you have a passport valid for at least 6 months beyond the period of your stay and a return ticket to Australia or outward bound ticket to your next destination.
Is travel insurance compulsory?
While travel insurance is not a requirement of entry, immigration authorities strongly recommend that visitors have appropriate cover for medical treatment and evacuation before travelling to the Philippines.
---
When is the best* time to travel to the Philippines?
The weather is an important consideration when deciding when to travel to the Philippines. Because it is a tropical climate, the country has a wet season between May and October and it's best to avoid this if possible, as it coincides with the typhoon season which brings dangerous winds, torrential rains, mudslides and impassable roads. The dry season between November and April is the best* time to travel, with January and February being the coolest months and March to May the hottest.
---
Organising money for my trip
What currency do I need?
The currency used in the Philippines is the Philippine Peso (PHP) and while a few establishments will accept foreign currency, most will only accept Philippine Pesos. Credit cards are accepted in nearly all major centres however and these are a convenient option in cities such as Manila, although rural areas operate on a cash-only basis.
Tips for getting money in the Philippines
Forget about travel cards or travellers cheques, as most merchants won't take them and few banks will cash them. A better option is a credit card or your ATM card from home if it carries the Visa electron, although you will be charged a transaction fee. When using ATMs, be on the lookout for skimmers attached to the machine and when using cards for transactions, do not let them out of your sight, as this is when a copy could be taken.
---
Five important travel tips for the Philippines
Avoid the south. While the southern Philippines should be avoided, travelling in most other parts of the country is relatively safe, providing you are careful. Some tips for travelling include:
Taxi rip-offs. If your taxi driver refuses to switch on the meter, get out and catch another taxi, as this is a common scam for ripping off tourists.
Get your money at private exchangesThe best rates when exchanging your money for local currency are at smaller private money changers and the worst rates are at hotels, airports and banks.
You can find toilets in fast food restaurants. Apart from some bus terminals and ports, there are few public toilets, so if caught short, use one of the many fast-food restaurants.
Ask for a higher floor. In busy cities like Manila, ask for a hotel room on a higher floor to minimise traffic noise.
---
Who do I contact in an emergency?
If an emergency situation arises while travelling in the Philippines, there are several ways you can obtain assistance:
Call your insurer's 24/7 emergency hotline
Contact the police if the emergency involves a crime by calling the Philippines National Police hotline on +63 721 8613 or the emergency services number 911
Contact the Australian Embassy in Manila on (63 2) 7578 100.
---
Travel insurance traps you must avoid in the Philippines
When travelling in the Philippines you must be aware these circumstances that will exclude your travel insurance
Leaving belongings and valuable items unattended e.g. central business district of is Manilla is known for petty theft.
Losses that occur from being under the influence of drugs or alcohol e.g. drinking before scuba diving.
Taking part in adventure activities not covered by your travel insurance policy e.g. going paragliding in Philippines.
You visit a region in the Philippines where the Australian Government has issued a travel advisory warning e.g. Southern Philippines
Claims that arise from breaking the law e.g. driving a motorcycle without a license
---
Five steps to selecting travel insurance for the Philippines
When selecting the level of travel insurance you will need, there are five questions to ask yourself:
Where are you going? Make sure you consider which parts of the Philippines you will be visiting e.g. there may be typhoon's in the south
How long are you going for. This will help you choose single trip or annual multi-trip cover
What will you do there? Pick up optional extras if you plan to partake in risky activities such as Ziplining or Paragliding
Are you taking valuable items? Consider extra cover for expensive cameras and electronics
Do you have any medical conditions? Declare your pre-existing medical conditions and pay for the necessary premium1
Travel to the Philippines is not without risk, both from the threat of terrorism, kidnapping, crime and natural disasters and from risky activities you may choose to indulge in yourself.
These risks however, should not deter you from visiting this beautiful part of the world, but rather they highlight the need for a comprehensive travel insurance policy to protect yourself from accidents and misadventures.
Compare travel insurance for the Philippines from $2/day
Type or Select your destination(s)
Popular Destinations
Americas
Asia
Europe
Pacific
Africa
Can't find your destination? Just type it in the box above.
Picture:
Wunkai
, licensed under
Creative Commons Attribution-NonCommercial-ShareAlike 2.0 Generic
(image cropped)
Picture: , licensed under
Creative Commons Attribution-NonCommercial-ShareAlike 2.0 Generic
(image cropped)
*subject to the conditions of the policy
*The use of terms 'Best' and 'Top' are not product ratings and are subject to our disclaimer. You should consider seeking independent financial advice and consider your own personal financial circumstances when comparing travel insurance policies. Price based on quote for basic policy for a 2 week trip for 18 year old traveller. Please note that prices are subject to change. Price last checked as correct on October 2015.Picture: GettyImages
More guides on Finder