Medical-only travel insurance is a good way to save a few dollars, but what are you actually covered for?
Medical-only travel insurance provides cover for just emergency medical treatment overseas (and sometimes personal liability cover), without the other components usually found in a comprehensive policy such as trip cancellation and delay, and lost or stolen luggage and personal effects. It's much cheaper and offers an affordable option for those who are travelling on a budget since the cover is limited to medical treatment only. While it doesn't fully protect you, it does cover the most important part of travel insurance, because medical costs in a foreign country can be cripplingly expensive.
Compare your travel insurance quotes
Some medical only policies, are also named "Basic". Different insurers include other benefits or differing amounts which why it pays to compare. It's also interesting to know that medical cover does not usually include cover for accidental death or permanent disability.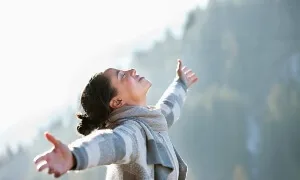 What is medical travel insurance?

Medical travel insurance can financially protect you if you have medical issues while overseas. It's considered to be one of the most important benefits of travel insurance. It can help pay for doctors bills if you get the flu, or even major surgery if the worst happens.
Medical care can be very expensive outside of Australia, this is why it's so important.
What does medical-only travel insurance generally cover?
Medical-only travel insurance will usually cover two main areas: emergency medical assistance and overseas medical and hospital expenses.
Emergency medical assistance provides emergency assistance through the insurer's emergency assistance provider and includes:
Access to a medical adviser for medical treatment if you are ill or injured overseas
Medical transfer to the nearest hospital for treatment or evacuation back to Australia with medical supervision
Written guarantee of payment for hospitalisation if required
Messages to family and employers at home
Supervised return of your dependants to Australia if you are hospitalised
Cost of a funeral or to return your remains to Australia if you die as a result of your illness or injury
Overseas medical and hospital expenses usually covers:
Medical and hospital expenses you incur overseas, providing they are reasonable, are on the advice of a medical adviser and if more than a certain amount (often $2,000), have prior approval from the insurer
Emergency dental treatment up to a set benefit limit (depending on the policy)
Medical exclusions you should note
All insurance policies contain exclusions or circumstances in which the insurer will not provide cover. In the case of medical-only travel insurance, these can include:
Emergency medical assistance
Any expenses you incur that have not been pre-approved by the Assistance Provider
Failing to follow the medical advice of the Assistance Provider
Any medical evacuation or transport of remains from Australia to another country
Any medical or hospital expenses incurred in Australia.
Overseas medical and hospital expenses:
Any expenses incurred in Australia
Any expenses resulting from a pre-existing medical condition that is not covered in your policy
Failing to notify your insurer or their Assistance Provider of your hospitalisation as soon as possible
Failing to heed the advice of the insurer or their Assistance Provider
Any treatment by a chiropractor, physiotherapist or dentist lasting more than two weeks that has not been approved by the insurer or their Assistance Provider
Any medical care that is covered under a Reciprocal Health Care Agreement (RHCA)
Any damage to dentures, prostheses, bridges or crowns (if applicable)
Cosmetic dentistry or treatment involving precious metals (if applicable)
How much does medical-only travel insurance cost?
Medical only travel insurance is great for those looking to save a little extra money on their travel expenses. But how much cheaper is a medical only policy than a comprehensive one?
To find out, we got quotes for a two-week trip to New Zealand for a 30-year-old. On average, a medical only travel insurance is roughly 38% cheaper than a comprehensive policy.
Quote retrieved 3 January 2020
Aren't I already covered by the Reciprocal Health Care Agreement anyway?
Australia has Reciprocal Health Care Agreements with a number of countries including New Zealand, the UK, Ireland, Sweden, the Netherlands, Finland, Italy, Belgium, Malta, Slovenia and Norway.
An RHCA allows an Australian traveller to access limited health care treatment in these countries in emergencies. But if you are travelling to one of these countries and think you can rely on this without having to take out medical-only travel insurance, you need to be aware of what these agreements do not cover, specifically:
Ambulance
Dental care
Elective treatment
Funerals
Medical evacuation back to Australia
Paramedic services
Treatment or accommodation in a private hospital or as a private patient in a public hospital
Treatment that has been pre-arranged before arrival
Treatment that is not immediately necessary
Most of the things covered in a medical-only travel insurance policy are not covered by a RCHA, so relying on that alone could leave you seriously out of pocket if you are ill or injured overseas. It's a nice safety net to have, but make sure you have travel insurance as well.
Compare medical only travel insurance policies
Continue reading:
Picture: Shutterstock