HSBC Credit Card Rewards Program
How the HSBC credit card rewards program can work for you
We're committed to our readers and editorial independence. We don't compare all products in the market and may receive compensation when we refer you to our partners, but this does not influence our opinions or reviews. Learn more about Finder .
HSBC has its own credit card rewards program, HSBC Rewards Plus, which lets you earn rewards points for every $1 spent on your credit card. When you've accumulated enough points, they can be used to redeem a variety of items including gift cards, shopping vouchers, entertainment and lifestyle products, travel vouchers and even frequent flyer points with airline partners.
This guide will tell you what you need to know about HSBC Rewards Plus so you can decide if it's the right one for you. We also include tips to help you get the most value out of the program if you already own an HSBC rewards credit card.
How does the HSBC credit card rewards program work?
With a HSBC Platinum or Premier credit card linked to the HSBC Rewards Plus program, you can earn HSBC rewards points for every $1 spent on eligible purchases. When you have earned enough points, these points can then be redeemed for rewards via the Rewards Plus program.
Key features of the HSBC Rewards Plus program
No annual fee. This program is complimentary for HSBC Platinum and Premier cardholders.
No points caps. You can earn an unlimited number of points per year with your Platinum or Premier credit card.
Points expiry. HSBC reward points expire 3 years after their date of issue. You will be reminded in your statement if your points are about to expire.
Eligible purchases. You can earn rewards points on all eligible purchases. This excludes interest-free and other promotions, balance transfers, business expenses, cash advances, fees and charges, disputed transactions, BPAY transactions and government fees or charges.
Bonus points. You may earn bonus points from time to time by shopping at partner stores, or when you are informed of special promotions. As an example, HSBC offered an extra 25% bonus rewards points on eligible purchases in December 2016.
Compare HSBC Rewards credit cards
You can earn HSBC Rewards Plus points with either of the following cards:
HSBC Platinum Credit Card. The HSBC Platinum Credit Card offers the prestige of a Platinum card, the luxury of personal concierge services, access to Visa Premium benefits, complimentary insurances, as well as the ability to earn 1 rewards point per $1 spent on eligible purchases.
HSBC Premier World Mastercard. The HSBC Premier World Mastercard offers premium HSBC bank account holders access to the World Mastercard program, global concierge services and complimentary insurances. With this card, you can earn 1 rewards point per $1 spent on eligible domestic purchases, and 1.5 rewards point per $1 spent on eligible international purchases. Alternatively, you may choose to link this card to your Qantas Frequent Flyer account instead. Should you decide to do this, you will earn 1 Qantas Point per $1 spent on all eligible purchases.
HSBC Qantas Rewards
In addition to these two HSBC Rewards Plus credit cards, you have a third choice of earning Qantas Points with the HSBC Platinum Qantas Credit Card. With this card, you will earn 1 Qantas Point per $1 spent on eligible purchases up to $1,000 per statement period, after which you will earn 1 Qantas Point per $2 spent on eligible purchases.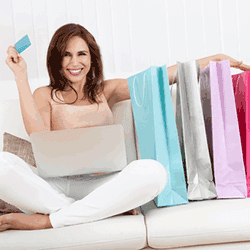 What rewards can I get with an HSBC Rewards Plus credit card?
The HSBC Rewards Plus program lets you redeem rewards in the following categories:
Entertainment. Redeem your points for cinema and theme-park tickets, aquarium and zoo entry tickets, or more adventurous excursions including a V8 race car driving experience.
Cashback. If you'd prefer to spend your rewards points exactly how you like, you can get cashback on your credit card in denominations of $25, $50 and $100.
Gift cards or vouchers. Redeem your points for gift cards or vouchers at major stores including David Jones, Myer, Coles, Woolworths, JB Hi-Fi, Westfield, BP and Bunnings Warehouse.
Merchandise. If you prefer shopping online, you can also redeem your points for a wide variety of merchandise including jewellery, electronics, luggage, homeware, manchester, sports goods, fragrances and wine hampers.
Travel. The HSBC Rewards Plus program allows you to redeem your points for vouchers you can use at Flight Centre or partner hotels including Choice Hotels, Fairmont Hotels and Swissotel Hotels & Resorts.
Frequent flyer points. You can now also redeem Velocity Points at the rate of 5,000 HSBC points to 2,500 Velocity Points. Premier World Mastercard holders can also redeem Asia Miles or Singapore Airlines Krisflyer miles at the same rate.
How much value do HSBC points offer?
There is no fixed value for HSBC Rewards Plus points, and the number of points you need varies depending on your chosen reward. But to give you a general idea, you could get a $100 Uber Eats gift card for 24,000 points or $100 cashback on your credit card for 20,000 points. This is based on information Finder found on the HSBC Rewards website on 11 May 2020.
How to redeem HSBC rewards
To make a redemption, follow these steps online:
Go to www.hsbc.com.au/redeem
Log in using your Credit Cards Online or HSBC Personal Internet Banking details
Select your reward and follow the prompts to complete your redemption
Alternatively, you can call any of the following numbers to make a redemption over the phone:
General contact number. 132 152
Platinum cardholders. 1800 100 287
Premier cardholders. 1300 301 168
Other factors to consider before choosing an HSBC Rewards Plus credit card
If you're interested in getting an HSBC reward credit card, make sure you weigh up the following factors before you apply:
Annual fee. The HSBC Platinum Credit Card charges $129 p.a. but this fee is refunded each year when you spend $6,000 on eligible purchases. The HSBC Premier World Mastercard charges no annual fee when you're enrolled in the Rewards Plus program, but $99 annually if you opt to earn Qantas Rewards instead.
Interest rates. Currently, both these cards offer a purchase interest rate of 19.99% and cash advance interest rate of 21.99%. This is moderately high but similar to other reward credit cards. Remember that you can keep interest charges down by aiming to repay your monthly balances on time and avoid withdrawing cash using your credit card.
Additional cardholders. Both of these HSBC credit cards let you add additional cardholders for free. By sharing your account with a partner or family member, you may be able to earn rewards points at a faster rate, but you will still be the sole person responsible for keeping the account in order.
International transactions. A foreign currency conversion fee applies on international transactions at 3% for the HSBC Platinum Credit Card and 2% for the HSBC Premier World Mastercard.
Complimentary extras. Both cards offer complimentary travel insurance, purchase protection, price protection and extended warranties on your card purchases.
home&Away Privilege Program. All HSBC credit cards are automatically enrolled in their home&Away Privilege Program which gives you access to exclusive HSBC dining, shopping and other offers across 40 countries when you use your HSBC credit card.
If you're after a low or no-annual-fee card that lets you earn rewards points at the same time, these HSBC rewards credit cards may be worth considering. Since there are other similar cards on the market, we recommend that you thoroughly research all your available options and compare them before choosing the one that will best suit your personal needs and spending habits.
Images: Shutterstock
Back to top
More guides on Finder
Credit Cards Comparison
* The credit card offers compared on this page are chosen from a range of credit cards finder.com.au has access to track details from and is not representative of all the products available in the market. Products are displayed in no particular order or ranking. The use of terms 'Best' and 'Top' are not product ratings and are subject to our disclaimer. You should consider seeking independent financial advice and consider your own personal financial circumstances when comparing cards.