How to hide credit card transactions
The tips you need to keep your purchases private.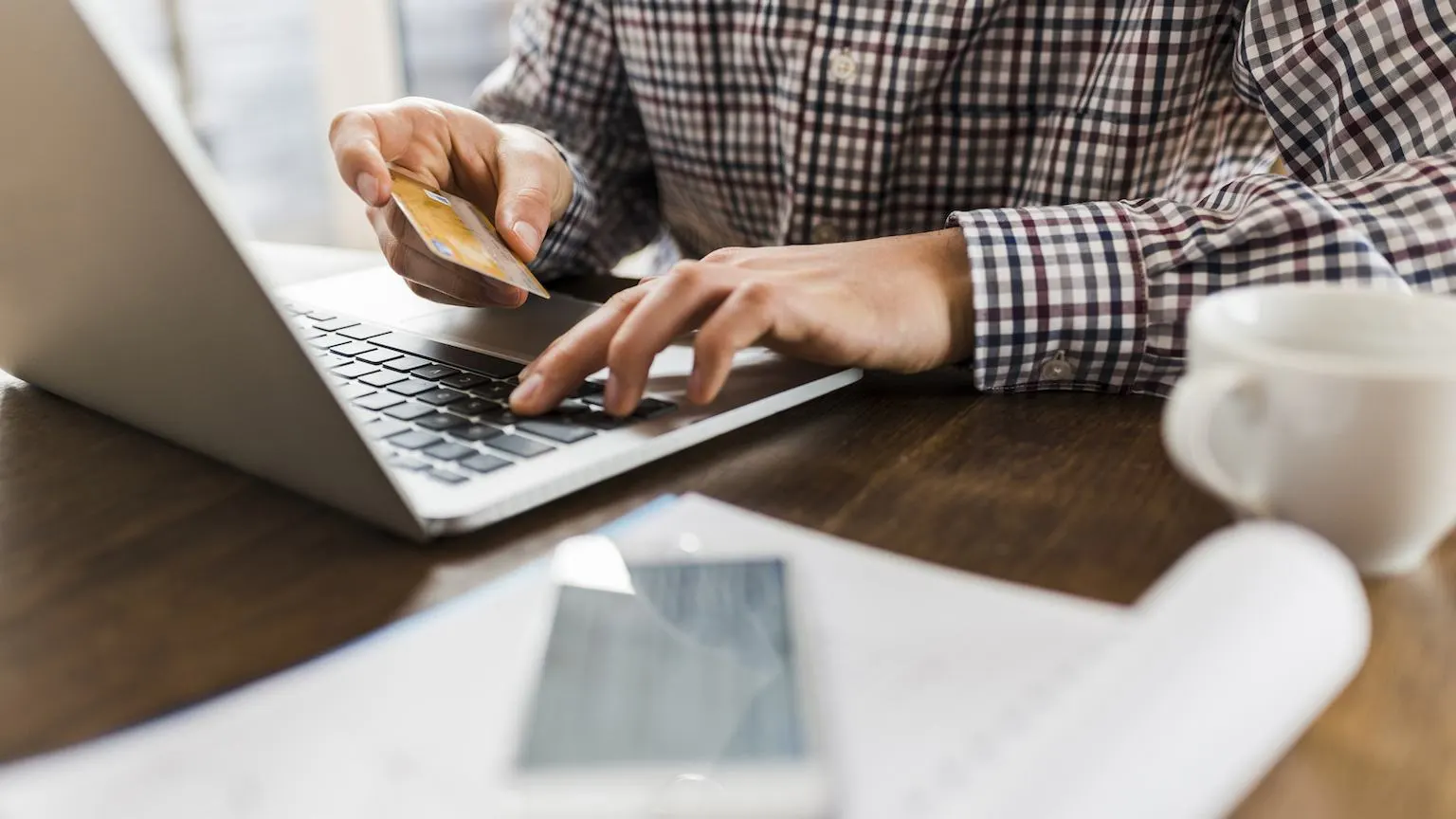 We're reader-supported and may be paid when you visit links to partner sites. We don't compare all products in the market, but we're working on it!
If you have some purchases you'd rather not share or you're trying to surprise your spouse, many of us have transactions on our credit card or bank account statement that we'd rather keep private. But is it actually possible to hide your credit card transactions once you've made the purchase? The short answer is no. For regulatory and compliance reasons, bank statements record all credit card transactions to protect you from fraud. For better or for worse, this means that it's impossible to hide or delete transactions from your history once they're processed.
However, there are some simple tricks to help protect the privacy of your future purchases. Read on to find out how.
What shows up on my credit card statement?
Firstly, you may be needlessly worried if you think that someone who sees your monthly statement will know exactly what you've bought. What shows up on your statement is in fact only the merchant's name, not a description of the transaction. For instance, if you buy an embarrassing combination of items at the grocery store, no one will be able to differentiate the individual products by looking at your credit card statement.
The two most Googled questions on this topic
Will the bank judge my purchases?
No, you have nothing to worry about as long as your purchases are legal.
How do I delete my transaction history?
Unfortunately, you can't.
Tips to protect the privacy of future purchases
While you can't delete your transaction history, here are some ways you can shop with more privacy in the future:
Use PayPal. PayPal is an internet payment solutions provider that processes online payments for consumers free of charge. By signing up for an account and keeping your credit card details on PayPal, you can make online payments without giving out those credit card details to merchants. Aside from the convenience and ease of a quicker checkout, PayPal also offers some degree of anonymity on your credit card bill. All transactions processed via PayPal will show up simply as "PayPal". Your PayPal account will show up the list of merchants you have transacted with, so you may want to keep your PayPal password extra secure.
Use cash. This may sound like a no-brainer, but it's effective. Next time you want to hide a purchase, pay with cash instead for totally traceless anonymity.
Use a gift card. Getting a gift card could also obscure your purchasing patterns. You'll load the card with funds at the time of purchase. No one can track how you're using it thereafter.
Opt out of paper statements. If you're worried about leaving a paper trail because someone can open your mail and read your credit card statements, contact your card provider about receiving electronic statements instead. Apart from enhancing personal privacy, this move is also environmentally friendly and can sometimes help you avoid fees.
If you're looking to hide a past credit card transaction, this is unfortunately impossible. You'd be better off physically intercepting and destroying the statement. If you're trying to cover up expenditures due to mounting debt, you might wish to then consider saving on interest payments with a 0% purchase credit card or consolidating and paying off your debts with a balance transfer credit card.
Insights in the Finder app
Want to give your savings a boost?
The Finder app hunts down personalised ways for you to save. You could save on your bills, mobile plan, credit card, insurance and more. Pop in your phone number below to get your download link.
By submitting your phone number, you agree to the Finder privacy policy and terms of use
Back to top
More guides on Finder