Home loan offers and cashbacks
Keen for a cash bonus of up to $4,000? Compare the latest refinance cash back offers and home loan package deals for January 2021.
We're reader-supported and may be paid when you visit links to partner sites. We don't compare all products in the market, but we're working on it!
As the fight for your business has become more competitive, banks and lenders are doing everything they can to entice new customers to sign up with them – which includes offering a number of home loan cashback offers, discounts and other special promotions.
These deals can be quite tempting: many of them are great value for borrowers and give you access to an unexpected cash injection. You do need to look carefully at the offer details and the home loan itself, however, to make sure it's suitable for your borrowing needs before you sign on the dotted line.
A cheap interest rate and minimal fees will save you more money than a one-off $1,000 cashback in the long run. Here's how to work out if a cashback offer is right for you.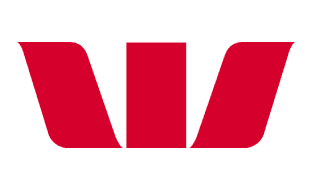 Westpac Fixed Option Home Loan Premier Advantage Package - 2 Year (Owner Occupier, P&I)
3.50 % p.a.

comparison rate
Westpac Home Loan Offer
Up to $3,000 refinance cashback. Competitive fixed rate home loan. Eligible borrowers refinancing $250,000 or more can get up to $3,000 cashback. Other conditions apply.
Interest rate of 2.09% p.a.
Comparison rate of 3.5% p.a.
Application fee of $0
Maximum LVR: 95%
Minimum borrowing: $150,000
Max borrowing: $10,000,000
Mortgages with cashbacks and other special offers
We've curated a list of mortgages that currently come with special offers. Many of the loans here are from lenders with whom Finder has a commercial relationship but we've listed others from across the market.
Please be aware that all these offers have eligibility criteria or exclusions and are generally for a limited time. Read the fine print on the lender's website before submitting a full application (but don't worry, clicking on the green buttons below starts an enquiry, not a full application).
What kind of special offers do lenders offer?
Here's a quick run down of the most common types of home loan offers from Australian lenders.
Cashback
Many lenders will deposit a cashback into your account once you settle your home loan. This is becoming an increasingly common offer for refinance customers, as lenders fight hard to get existing borrowers to switch to a new lender.
Cashbacks tend to be worth around $1,000 to $3,000 and usually come with multiple conditions. These include:
Loan amount. Most cashbacks specify a minimum loan amount. If you're refinancing a small loan amount, say $100,000, you might not qualify.
Time limit. Cashbacks are usually offered for a limited time, specifying that you have to apply by a certain date and have the loan settled by a certain date.
Loan purpose. Some cashback offers are limited to refinancers, or are specific to home buyers only (and not investors).
Account. You usually need to open a transaction or savings account with the lender in order to receive the cashback.
Always check the cashback offer's fine print to see if you actually qualify. These offers can be very confusing to navigate.
Cashbacks are enticing offers because it feels like free money. But you always need to check that loan itself is a good deal regardless of the cashback. Don't let the thought of "free" money distract you from doing the hard work of home loan comparison.
Fee reduction or waived fees
Many lenders will waive or reduce fees for a limited time. Given that application fees can cost $600 or more, this is a decent saving. As with home loan cashbacks, fee waivers usually have exclusions and eligibility criteria, such as time limits and minimum loan amounts.
Discounted interest rates
Discounted rates can save you a decent amount of money in the early stages of your loan. Be sure to compare the discount rate to other offers and watch out for the end of the offer period, when the rate will rise.
Compare introductory variable rate loans
Package deals
Some lenders allow you to package things like credit cards, savings accounts and offset accounts with your home loan account. You can save by paying a combined annual fee for all products you've chosen to package, as well as enjoy the convenience of having all of your finances in one location.
Read our guide on package home loans for more information.
Frequent flyer points
Some lenders have partnerships with frequent flyer rewards programs. The points you can gain from these loans can equal enough to cover an international flight. You can learn more about frequent flyer loans in our guide.
Is a home loan cashback offer worth it?
Signup bonuses and cashbacks are attractive side benefits of a loan, but don't get too distracted by them. If the loan itself isn't a good product for you then the bonus just isn't worth it.
When comparing mortgages ask yourself this question: if I took away the special offer, would this loan be right for me?
A lower interest rate will save you more money than a cashback offer in most circumstances. A mortgage with features like an offset account and flexible repayment options can also help you save money.
Always look at the following when examining home loan special offers:
Interest rate. Does this loan have a competitive interest rate? Will it save you money even without the signup bonus?
Period of offer. How long does the signup offer last for? For instance, if the loan offers a special rate for the first year, you need to think about what happens after that first year. Will the loan revert to a higher rate?
Loan features. The signup offer should not be the only reason you are choosing a certain home loan. You need to take into account all the features offered by the loan and whether they suit your needs and situation.
When a special offer doesn't make sense
Here's a hypothetical example of a refinance cashback that looks enticing but doesn't really benefit the borrower.
Your current loan. You're currently on a 2.95% interest rate with $300,000 left on your loan.
The offer. You see a package home loan with a $2,000 cashback and a low 2.50% interest rate.
You start looking around and see a few loans with a similar 2.50% rate but no cashback, so you go for the one that gives you $2,000. Makes sense, right?
But then you realise it's a package loan, so you get a credit card and an offset account with the loan, plus a home insurance policy. This all comes with a single $400 annual package fee.
But you don't want the offset account or the credit card, and you're currently getting a better deal on your insurance elsewhere. And that annual package fee? Well in just 5 years it's eaten up the full $2,000 cashback.
It's probably not worth it. If you switch to a slightly lower rate loan that offers what you need and doesn't have the fee you'll be better off. Of course, if you made use of all the products in the package then the fee might be a small price to pay for the convenience of having all your products with one institution.
It all depends on your borrowing needs.
More guides on Finder