Paying for your wedding with a credit card
Learn more about how a credit card could help you say "I do".
We're reader-supported and may be paid when you visit links to partner sites. We don't compare all products in the market, but we're working on it!
It's no secret: weddings are expensive. A survey conducted my MoneySmart in 2012 put the average cost of a wedding at $36,200. It also found that about 60% of respondents got a loan to cover the costs and 18% used a credit card.
The cost today could be more or less, but either way, there is a good chance that you'll need a hefty sum of money to pay for your big day. If you're considering using a credit card to help cover the costs, read this guide to learn about your options and the key details you'll need to consider when deciding if paying with plastic will work for you. If you are looking for a personal loan, you may consider comparing wedding personal loans.
Bendigo Bank Credit Card Offer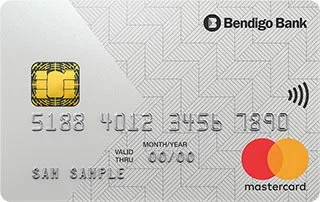 Bendigo Bank Low Rate Credit Card
0%

p.a. for

15

months on purchases


$150 Woolworths gift card

Offer ends 31 January 2021

Eligibility criteria, terms and conditions, fees and charges apply
Bendigo Bank Credit Card Offer
Enjoy 0% p.a. interest on purchases for 15 months and a $150 Woolworths gift card when you meet the spend requirement.
Purchase rate of 0% p.a. for 15 months (reverts to 11.99% p.a.)
$150 Woolworths gift card when you spend $1,000 in the first 90 days
Cash advance rate: 13.99% p.a. | Minimum credit limit: 500
Types of credit cards you could use to fund your wedding
Photography, venue hire, food and flowers are typical wedding expenses. Whether you're using a low rate credit card so you can buy now and pay later, or a rewards credit card so you can honeymoon on the points, we look at the advantages and disadvantages of each type of card.
0% interest credit cards
When you need to make a lot of large purchases at once, like for a wedding, you could consider credit cards with 0% purchase rate promotional offers. These allow you to charge the cost of catering, flowers, outfits, alcohol and more to the account when you need to and gives you time to pay off the balance without accruing interest.
Rewards credit cards
If you use a rewards credit card to pay for your wedding, not only could you earn points on your necessary wedding costs, you could then use the points to redeem rewards to pay for the cost of domestic and overseas flights, accommodation and travel packages for your honeymoon. Plus, some cards offer bonus points on signup, which could really help bolster your points balance.
There are two main types of rewards cards on the market: frequent flyer credit cards and rewards credit cards. A frequent flyer credit card gives you frequent flyer points when you make eligible purchases, while a rewards credit card gives you points with a dedicated provider program.
Some of these cards also include perks such as complimentary international travel insurance, which could save you hundreds of dollars on purchased insurance for your destination wedding or honeymoon. Lounge passes are also a common perk, helping you set off in style (and sometimes with free champagne).
Qantas Money Credit Card Offer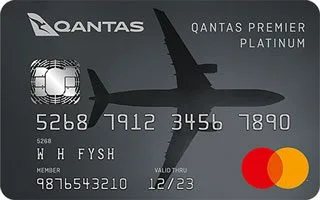 Qantas Premier Platinum
Earn
100,000
bonus Qantas Points


75 bonus Status Credits
Offer ends 24 February 2021
Eligibility criteria, terms and conditions, fees and charges apply
Qantas Money Credit Card Offer
Enjoy premium frequent flyer perks with up to 100,000 bonus Qantas Points, 75 bonus Status Credits, airport lounge passes and overseas travel insurance.
Earn 100,000 bonus Qantas Points when you spend $4,000 on eligible transactions for the first 3 months
75 bonus Status Credits when you make your first eligible purchase by 24 March 2021
0% p.a. on balance transfers for the first 18 months, with a one-time 1% BT fee
Discounted $199 first-year annual fee
Mistakes to avoid when using a credit card for your wedding
Spending more than you can afford to repay. Budgets do get blown; in fact, 35% of respondents to an ASIC wedding survey said they spent above their budget for their big day. Credit cards can make it easy to forget about debt, but charging more to the card than you can afford to repay is going to put you on the financial back foot down the track.
Late repayments. Late payment fees are the obvious consequence of late credit card repayments, but think about your credit history and standing with the bank too. If you have a history of missed credit card repayments, financial institutions will be reluctant to give you other forms of finance such as a home loan.
High interest charges. If you use your credit card to finance your wedding and carry a balance, you may end up with a bigger debt due to interest charges. Keep this in mind when considering your budget and comparing credit card options so that you can choose a card or other payment method that's affordable for your circumstances.
A credit card is a short-term cash flow tool that could help finance your wedding. Features such as interest-free periods can help take the financial burden off your special day. But remember to consider the ongoing costs of the card, and the standard rates and fees that could apply at the end of promotional periods so that you can decide if this is an affordable way to fund your special day.
Images: Shutterstock
Back to top
More guides on Finder