Qudos Bank Credit Cards
Qudos Bank are a new look mutual banking institution with new look credit cards to match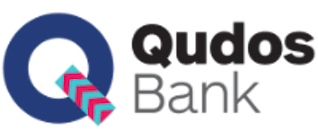 You may have heard of Qudos Bank, the name is on one of Sydney's home of entertainment, now Qudos Bank Arena. The mutual bank rebranded from Qantas Credit Union in 2016. To go with the change, Qudos Bank has a fresh range of credit cards with exciting features. Low rate, no annual and platinum credit cards deliver on essentials like low ongoing variable rates of interest as well as perks like generous earn rates for Qantas Points.
Comparison of Qudos Bank Credit Cards
Types of Qudos Bank Credit Cards
Low rate credit cards
The Qudos Bank Lifestyle Credit Card is the credit union's low rate product. Low rate credit cards typically charge an annual fee. The Lifestyle Credit Card combines the features of a no annual fee credit and a low purchase rate credit card. The Visa credit card has a minimum credit limit of $1,000, which makes it ideal if you're a low income earner. If you're out of work or on Centrelink, you'll need to look at other low rate credit cards. You must be in paid work to be eligible for the Qudos Bank Lifestyle Credit Card.
Learn more about Low Rate Credit Cards
No annual fee credit cards
The Qudos Bank Lifestyle Plus Credit Card is a no annual fee credit card. The ongoing standard variable rate is 15.85% p.a., which is a little higher than the credit union's basic credit card offering, but only a little. Like the other cards from this institution, the Lifestyle Plus gives you the same 4.99% for 5 months introductory interest rate promotion. You can transfer your existing credit card balance to this card when you apply to join Qudos Bank so you can save money on interest repayments and pay down your balance. This introductory rate also applies to purchases and cash advances. Other features include up to 46 days interest-free, free additional cardholder and contactless Visa payments. Other no annual fee credit cards offer rewards, waive international transaction fees and some even give you cashback, be sure to compare credit cards with no annual fee to find the right card to suit your needs.
Learn more about No Annual Fee Credit Cards
Platinum credit cards
The Qudos Bank Visa Platinum Credit Card is the only credit card from the credit union that rewards you Qantas Points for eligible purchases. It has an annual fee in line with other frequent flyer credit cards, but is a standout in terms of the Qantas Points earn rate for everyday eligible purchases. You get 1 Qantas Point per $1 spent up to $2,500 and 0.5 Qantas Points per $1 spent per month thereafter. Plus, you can also earn 1 extra Qantas Point per dollar spent on Qantas services and products. There are only a couple of products with a comparable earn rate and even fewer with a similar annual fee. However, Qudos Bank don't give sign-up bonus points for the Visa Platinum, which is often a common feature of many platinum cards.
Learn more about Platinum Credit Cards
Benefits of Qudos Bank credit cards
The Qudos Bank Visa Platinum Credit Card rewards you with 1 Qantas Point for every dollar spent on eligible purchases and 2 Qantas Points per dollar spent on Qantas products and services. The frequent flyer credit card does come with an annual fee of $195, this is average for a Qantas frequent flyer credit card. Other than the Qudos Visa Platinum, there are only a few Qantas frequent flyer credit cards with an earn rate of 1 : 1 for everyday purchases.
Free Qantas Frequent Flyer membership
Qudos Bank is linked with Qantas, complimentary Qantas Frequent Flyer membership is an included benefit for Qudos Bank Visa Platinum cardholders. The frequent flyer program usually costs $99.50 to join.
Visa Platinum entertainment
This Visa perk gives pre-sale tickets on the hottest shows in town. Pick the best seat for sporting, musical, theatre events and more.
Mobile banking: Qudos Bank Active
Apple and Android compatible, QActive lets you view your credit card balances, check your Qantas Points and make payments. If you just have a Qudos credit card and no other accounts, this is a handy way to check your balance on the fly.
Qudos Bank is compatible with Apple Pay and Google Pay, which allows you to make contactless payments at the checkout using your compatible Android and Apple device.
Qsafe is a SMS payment security feature. You need to enter a SMS code to make a new online payment from your credit card account or update your details
How to apply for Qudos Bank credit cards
Qudos have a simple online application platform you can use to securely apply for a credit card. The application process takes less than 15 minutes to complete and you'll need to provide proof of identification and information about your finances. You can choose your credit limit when you start the application, but Qudos Bank will determine your approved credit limit based on your financial situation.
Before you apply, make sure you meet the following eligibility requirements and have the required documents handy:
Eligibility criteria
Age. You must be 18 years or older to apply for a Qudos Bank credit card.
Residency. You must be an Australian citizen or permanent resident.
Credit limit. You must not have been declared bankrupt.
Minimum credit limit. Qudos Bank do not list a minimum income requirement. They do say you must be in paid employment and you also must earn enough to service the product's minimum credit limit.
Required documents
Identification. You can verify your identity online using your driver's licence, medicare card or your passport.
Financial information. You're required to enter information about your finances and employment status. Enter your employer's contact information and list details about any assets you own, the value of the asset and a description. You'll need to do the same for any of your ongoing expenses.
What happens next?
If you didn't complete the online identity check, a Qudos Bank consultant will be in touch to discuss the steps to verify your identity with the mutual bank. When the online application is complete, you'll get an email from Qudos Bank letting you know when you can get your card.
Frequently asked questions
Image: Qudos Bank
Back to top
Credit Cards Comparison
* The credit card offers compared on this page are chosen from a range of credit cards finder.com.au has access to track details from and is not representative of all the products available in the market. Products are displayed in no particular order or ranking. The use of terms 'Best' and 'Top' are not product ratings and are subject to our disclaimer. You should consider seeking independent financial advice and consider your own personal financial circumstances when comparing cards.