Credit Card Surcharges
It's 2021 and we shouldn't still be stung for paying on credit. But when you do, here's what to expect.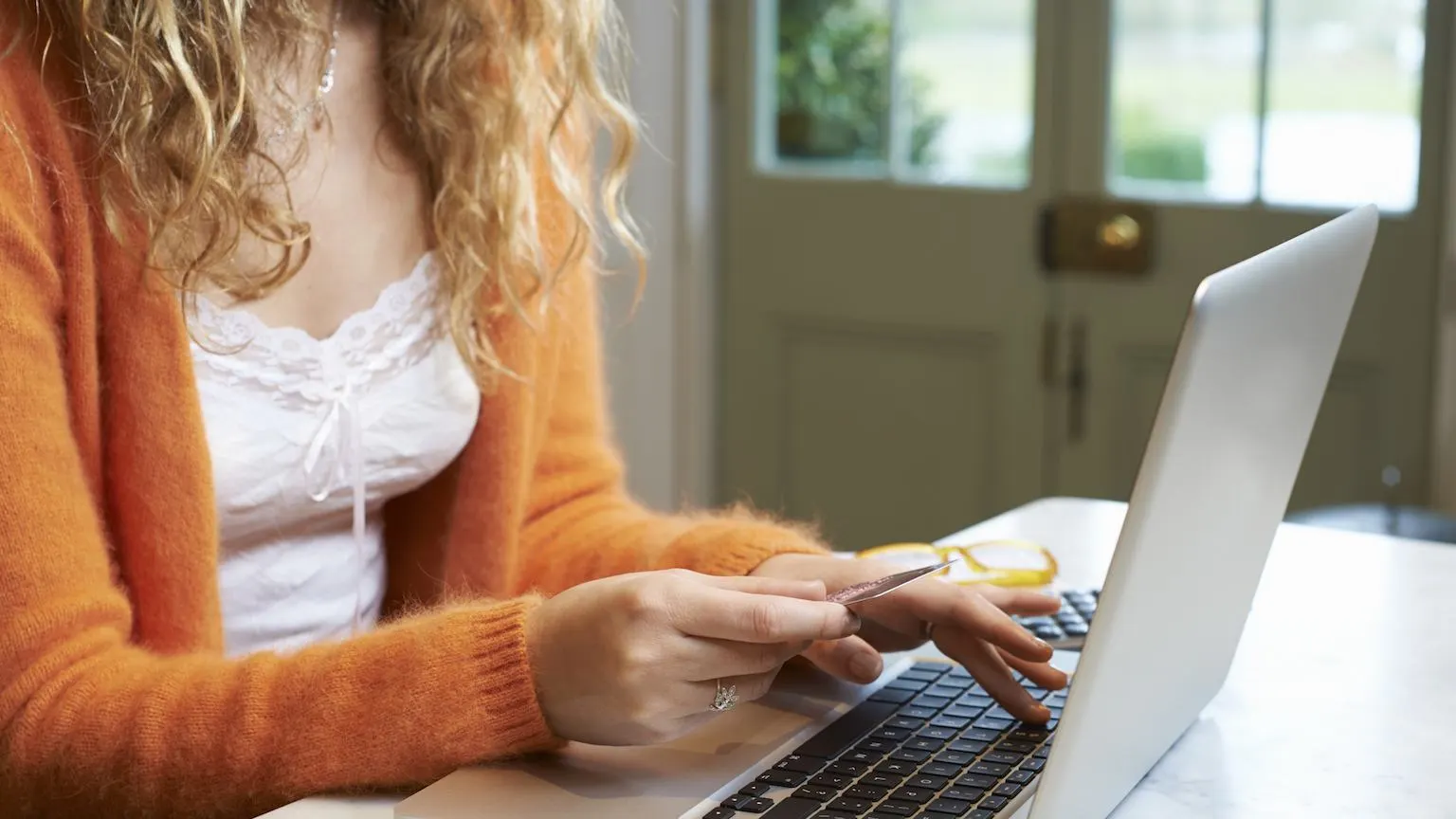 We're reader-supported and may be paid when you visit links to partner sites. We don't compare all products in the market, but we're working on it!
When you pay with your credit card, some businesses will apply a surcharge to cover the cost for processing the payment. These surcharges are usually between 1% and 2% of the transaction amount. In 2016, an excessive surcharge ban was placed on all businesses to ensure that customers weren't paying more than what it cost to process the payment. You can use this guide to learn when these fees are charged, how much you can expect to pay and how to avoid credit card surcharges.
What you'll find in this guide
What is a credit card surcharge and when is it applied?
Surcharges are fees that merchants apply to your transactions, on top of the advertised purchase price, to help them cover the cost of accepting credit cards as a payment method.
For example, a cafe that accepts credit cards will be charged a fee by its bank for processing the payment of your latte. Depending on the card, this fee can range from 0.5% to 2% of the total transaction cost. Businesses can choose to offset the cost of this fee through their pricing, or by applying a surcharge.
Payments that attract a surcharge
While credit cards often attract a surcharge, businesses can choose to apply this fee to a range of different payment methods including:
American Express (credit card and prepaid)
Mastercard (credit card, debit card and prepaid)
Visa (credit card, debit card and prepaid)
Eftpos (debit and prepaid)
Some businesses also apply a fee for other payment options, such as BPAY or PayPal. For example, Virgin Australia applies a surcharge for any airfare you buy with a credit card, debit card or PayPal.
It's important to note that any business that includes a surcharge must let customers know before they pay. If the only payment option available requires a surcharge, the surcharge should be included as part of the original quoted price rather than added afterwards.
Credit card surcharge reforms
The Australian government regulates most surcharges, including those for Visa, Mastercard and American Express companion cards. Over the past few years, the government has introduced a number of surcharge regulations to limit how much these fees can be. There have been two key surcharge reforms between 2013 and 2016.
How much is a credit card surcharge?
The cost of a surcharge will vary depending on the business and the type of card that you're using but Visa and Mastercard credit cards may attract surcharges of 1% to 1.5% and American Express credit cards may incur surcharges of 1.5% and 2%.
To give you an idea of surcharge costs and the impact of the surcharge reforms, you can compare the surcharges that applied before and after 1 September 2016 below.
Booking flights
Prior to the RBA flat-rate surcharge ban, airlines were renowned for charging exorbitant credit card booking fees. There was previously a flat rate per flight and per person, but on 1 September 2016, a percentage-based surcharge system was introduced across the four major Australian airlines.
You can compare the old and new credit card booking fees charged by Qantas, Virgin, Jetstar and Tiger Air below.
Credit card surcharges before 1 September 2016
| Airline | Booking and service fee* – Domestic flights | Booking and service fee* – International flights |
| --- | --- | --- |
| Virgin | $7.70 | Between $10 and $30 |
| Jetstar | $8.50 | Between $8.50 and $12.50 |
| Qantas | $7 | $30 |
| Tigerair | $8.50 | $12.50 |
*The booking and service is fee is charged per person, per flight booked.
Credit card surcharges after 1 September 2016
Qantas
| Bookings made in Australia (per ticket, per card | Credit card fees | Debit card fees | Fee cap (per ticket, per card) |
| --- | --- | --- | --- |
| Australian Domestic and Trans-Tasman | 1.03% | 0.36% | $11 ($22 for bookings on or after 18 December 2019) |
Virgin Australia
| Flight type | Credit | Debit | Fee cap |
| --- | --- | --- | --- |
| Domestic, trans-Tasman and international | 1.024% | 0.410% | $11.00 |
| International short and long haul | 0.996% | 0.422% | $70.00 |
Jetstar Airways
| Card type | % charge |
| --- | --- |
| Credit | 1% |
| Debit Mastercard | 0.21% |
| Debit Visa | 0.21% (0.44% on or after 17 December 2019) |
| PayPal | 0.69% |
| Afterpay | 1.5% |
Tiger Air
| Card type | % charge |
| --- | --- |
| Mastercard Credit | 0.98% |
| Mastercard Debit | 0.36% |
| Visa Credit | 1.12% |
| Visa Debit | 0.57% |
| American Express | 1.12% |
Paying for a taxi
The excessive surcharge ban doesn't apply to taxi services, as the industry is regulated by state and territory regulators. The surcharge applied when you use your credit card to pay for a taxi varies from state to state and can be as much as 10% of your fare price.
The good news is that authorities in Victoria, NSW, WA, SA and the ACT have limited taxi surcharges to no more than 5% of the fare price.
Credit card surcharges for in-store or online purchase
As of 1 September 2016, the surcharges you'll pay for credit card purchases in-store or online will be limited to the cost of accepting each payment method. In general, this will be between 1% and 3% of the total transaction cost.
Brick-and-mortar or online store that apply a credit card surcharge should clearly notify you before you make payment. For example, there should be signs at the checkout in-store or information on the website to notify you of any surcharges before you pay.
Other places you may have to pay surcharges
Ticket machines. You could have to pay a surcharge when you use your card to pay for parking at a ticket machine.
Events. Paying for event or concert tickets might require that you pay a surcharge. It's important to note that surcharge regulations do not affect the "booking fees" that are applied regardless of the payment method used. The ACCC says there are no regulations to stop merchants from applying these fees, but they still need to be included in the advertised total price before a purchase is made in order to comply with Australian Consumer Law.
Utilities. Payments towards utilities and other bills can also attract surcharges.
Government payments. Payments to government bodies may also attract a credit card surcharge. For example, the Australian Taxation Office (ATO) applies a card fee based on the amount you pay and now says the fee will be based on the amount paid and the card used, and is "equal to the fee we incur from our banker".
Back to top
How to avoid surcharges
While there are some instances where you have no option in paying a credit card surcharge, here are some ways you can avoid or reduce how much you pay in surcharges over time.
POLi. POLi, a wholly-owned subsidiary of Australia Post, is one of the country's leading real-time, online payment methods. With Internet banking enabled on your credit card, you can choose to pay through POLi for airline tickets and more, and you don't have to pay any surcharge when you use this payment method. POLi transactions from a credit card could also be considered "cash advance transactions" and may attract additional fees as a result. Check to make sure your card provider allows this payment option from a credit account.
Use a debit card. Under the latest surcharge laws, debit card payments will typically attract a lower fee than credit cards.
Consider other businesses. In some cases, you may be able to shop around to find a merchant that charges reduced or no credit card fees. For example, some taxi companies charge as much as 10% for credit card payments, while Uber doesn't apply any credit card surcharge and even allows you to link your card through the app for faster payment.
Link your card to PayPal. You can link your credit card account to PayPal and then use your PayPal account to make payments if the merchant provides this option as a fee-free alternative.
Booking flights with points. When booking flights with Virgin Australia and Tiger Air, you can avoid surcharge fees by booking your flight with Velocity Points rather than cash.
Vouchers. Some airlines and institutions don't charge fees when you use a voucher to make the purchase or booking.
Frequently asked questions
The cost of a surcharge depends on the business, the cost of the transaction and the type of card you use. By taking note of when surcharges are applied, using alternative payment options or shopping around for a more affordable product or service, you can avoid paying or reduce the cost of credit card surcharges.
Images: Airline companies and Getty
Back to top
More guides on Finder