Comprehensive Travel Insurance
If you're looking for the ultimate peace of mind while travelling, you'll want comprehensive travel insurance.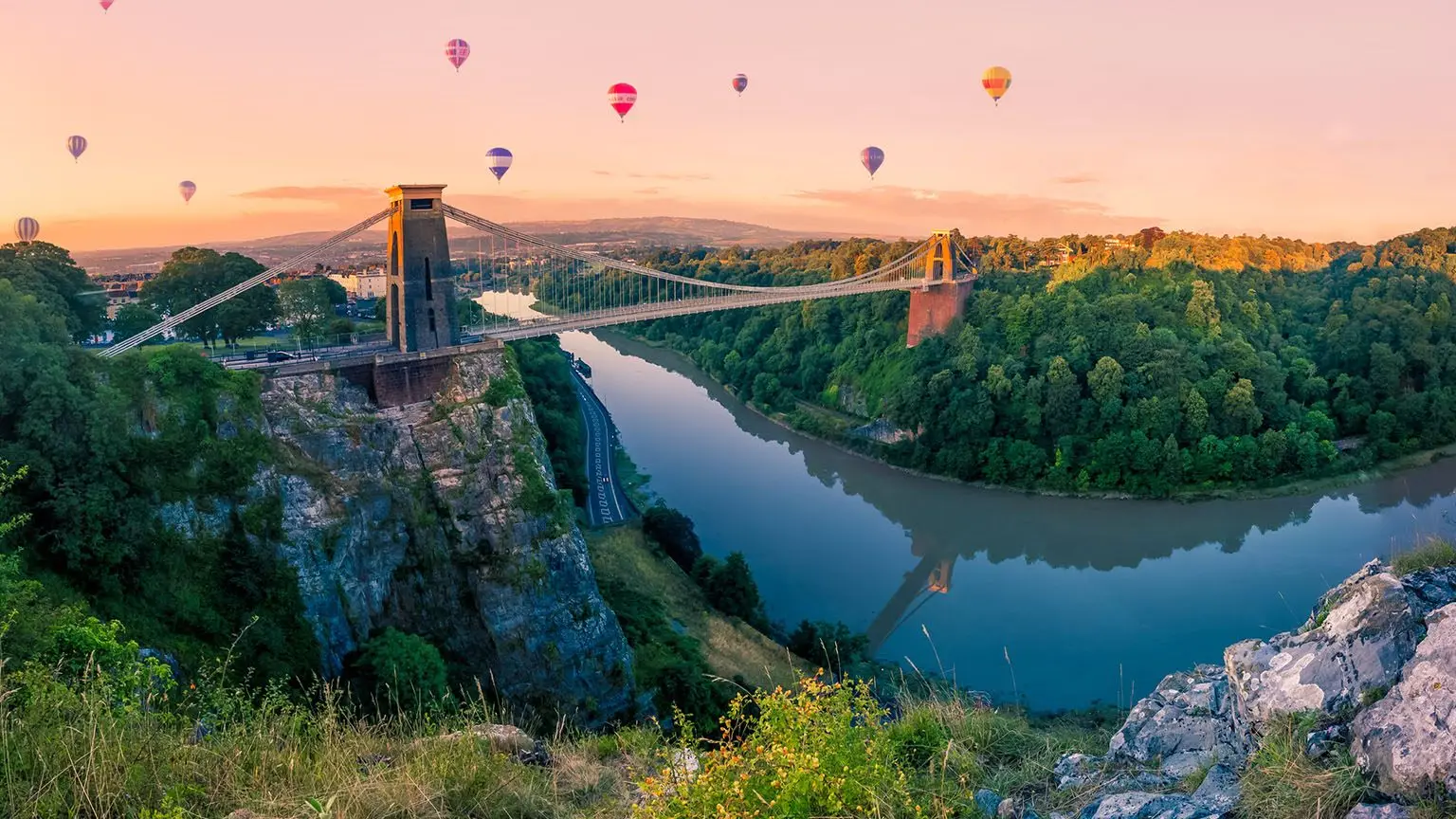 We're reader-supported and may be paid when you visit links to partner sites. We don't compare all products in the market, but we're working on it!
Important:
Travel insurance rules continue to change as a result of the coronavirus pandemic. We're working hard to keep up and make sure our guides are up to date, however some information may not be accurate during the pandemic. It's even more important to double-check all details that matter to you before taking out cover. Please know that some policies may not be available through Finder at this time.
Here are some helpful tips:
If you're buying a policy today, it's unlikely that you'll be covered for border closures
If your travel plans go against government advice, your policy will most likely be voided and you won't be covered
Comprehensive travel insurance is the highest level of cover available, and generally includes cover for overseas medical expenses, cancellation costs, delayed or lost luggage and personal liability. Some brands also automatically include cover for ski, cruise and rental car excess. While virtually all brands have a comprehensive policy, not all policies are created equal so shop around to find one that works for you.
Compare comprehensive travel insurance quotes
The finder rating ranks policies based on how comprehensive they are (i.e. how well each feature covers you). You'll notice that the policies are sorted from the highest finder rating to the lowest, not by price.
Type or Select your destination(s)
Popular Destinations
Americas
Asia
Europe
Pacific
Africa
Can't find your destination? Just type it in the box above.
2019 Finder Awards
Winner: Best Travel Insurance - Comprehensive
Budget Direct Travel Insurance
Budget Direct's Comprehensive policy is Finder's pick for the second year running. It offers unlimited cover for important benefits including overseas medical expenses, cancellation and emergency companion cover.
What else is on this page?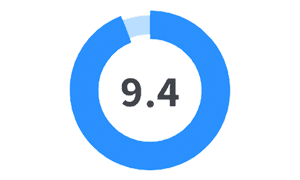 What's a finder rating?
A finder rating is a score that gives you an indication about how much cover you'll get with a certain travel insurance policy. Our unique algorithm measures the comprehensiveness by taking into consideration the most important features such as price and included benefits.
The finder rating is designed to help you easily compare your options.
Reasons why I might need better cover
If you have to cancel, evacuate, or seek emergency medical care while abroad, you will want to have sufficient insurance coverage so that you will not be left to foot the bill.
Comprehensive coverage provides the best coverage to suit all trips. The cost of the policy is not the only factor you should consider when choosing an insurance product. When you are trying to pick a provider, it is always a good idea to go with an established and highly regarded insurer.
The main reasons why it is worth getting comprehensive cover is for the increased limits and to be covered for benefits that basic policies simply don't. This could come in handy for a number of reasons, including:
If you're travelling with family. Because there are more of you travelling, there's more chance something could go wrong. If you want the best for your family, comprehensive travel insurance can make things more convenient and give you peace of mind.
If your holiday is action packed. Comprehensive travel insurance is best suited for people who are going on a trip that involves some degree of risk. While most vacations involve an element of risk, travellers on adventure tours, hiking, backpacking excursions, volunteer missions, or any other adventure-type getaway may want to consider comprehensive travel insurance. Automatically included activities vary across brands so remember to check your PDS to make sure you're covered.
If you're going on an expensive holiday. Planning that trip of a lifetime to North America or Europe costs a lot of money before you even get there. Cancellation cover here is vital. Can you imagine getting a bad flu a few days before take off and your doctor advising against travel? Most of your pre-paid expenses such as flights and accommodation may be non-refundable at this stage, but you might be able to recuperate costs from cancellation cover.
If you're going to a country where medical care is expensive. America isn't the only place where medical care is expensive. Making sure you have unlimited medical cover can be hugely important in these countries. You can compare the costs of a hospital bed versus the cost of travel insurance and let the numbers speak for themselves.
If your luggage is expensive. Travelling for a longer period of time or as a family usually means your luggage is worth a lot. Just another reason for increased limits with comprehensive travel insurance should it be lost, damaged or stolen.
If you're going to a country where petty crimes are common. It's so important to see different places in the world but that can sometimes mean theft and petty crimes are more common. A comprehensive policy can cover you for things like a passport, phone or camera.
Case Study:
Australian insurer, Fast Cover, reveals how they paid out an $87,171.70 claim from a freak waterslide accident in Thailand.
Mitchell Magro (34) was holidaying in Thailand for his brother's bucks party when an accident involving a waterslide left him with life threatening injuries. The total cost of his claim was from emergency transport services and surgeries. The cost of Mitchell's comprehensive policy with Fast Cover was only $63.90.
November 2019
Is comprehensive travel insurance worth it?
Unlike a basic policy, comprehensive cover generally has increased limits and included benefits you're likely to need. This includes cover for the important stuff, from medical expenses to cancellation costs. Better still, it gives you peace of mind in a way that other policies simply can't while only costing a little more.
Consider this, if your travel documents are lost, damaged or stolen while you're travelling, a basic policy generally won't cover you. Similarly, a basic policy won't cover you for trip cancellations. While most of us travelling overseas know how important medical cover is, it's easy to overlook other accidents or potential issues that can arise.
The table below is based on a 21 day trip for a 27 year old to America. Notice that for only $2 more a day, you can get cover for a whole lot more including your passport with 1Cover. This quote was put together on the 4th June, 2019.
| 1 Cover | Comprehensive Policy | Basics Policy |
| --- | --- | --- |
| Medical expenses | Unlimited | Unlimited |
| Trip cancellation expenses | Unlimited | No cover |
| Travel documents and travellers cheques | $5,000 | No cover |
| Rental vehicle excess cover | $5,000 | No cover |
| Price per day | $6.93 | $4.85 |
Compare comprehensive policies
Best and comprehensive policies
There's really no such thing as a best policy for everyone. After all, you may prefer higher allowances for special events because you're going to a wedding, while someone else may value higher limits for cancellation because of high pre-paid expenses. Nevertheless, below are a range of comprehensive travel insurance policy options based on the finder rating, which ranks travel insurance policies based on their comprehensiveness.
We've compared 5 of our most popular partners to show how comprehensive policies can differ between brands. We have also highlighted in green which brands offer the most cover for different benefits. Quotes were made on the 5th June 2019, for a 30year old spending 2 weeks in the Bali.
| | Budget Direct | Tick Travel | Insure4less | 1Cover | Fast Cover |
| --- | --- | --- | --- | --- | --- |
| Medical expenses | Unlimited | Unlimited | Unlimited | Unlimited | Unlimited |
| Cancellation/Amendment costs | Unlimited | $20,000 | $7,500 | Unlimited | Unlimited |
| Luggage and personal effects | $7,500 | $7,500 | $5,000 | $15,000 | $15,000 |
| Travel documents (incl. credit cards and passport) | $5,000 | $4,000 | $1,000 | $5,000 | $5,000 |
| Rental vehicle insurance excess | $6,000 | $4,000 | $3,000 | $5,000 | Optional |
| Price | $72.33 | $50.77 | $54.95 | $70.24 | $59.90 |
| | | | | | |
Comparing comprehensive travel insurance;
While some brands offer unlimited cover for cancellations, consider how much your trip is worth, could $20,000 be enough?
If you're travelling with a lot of gear, you might be interested in the increased luggage limits offered by brands such as 1Cover and Fast Cover
Notice how Budget Direct offers the highest cover for rental vehicle insurance excess? If you're not even hiring a car, then maybe Fast Cover is a good option for you considering the pricing point.
It's also handy to know that while Insure4less appears to have lowered limits in comparison to the other partners, they also have set limits for catastrophe cover and search and rescue (this could be handy for outdoor travellers). These are generally excluded from most policies.
Cheap and comprehensive policies
While you should never base your decision on price alone, it's possible to find some affordable policies that still provide comprehensive cover. Be careful to check the limits on policies when comparing insurers as some can vary drastically. The below policy shows the difference between our most comprehensive expensive policy and our cheapest comprehensive policy. This quote is based on a 30 year old going to America for 2 weeks, priced on 5th June 2019.
You'll notice that Fastcover's policy is cheaper and has a higher Finder Rating.
Policy: Top Cover
Price: $130
Finder Rating:
Policy: Comprehensive
Price: $82.80
Finder Rating:

Picture: GettyImages
More guides on Finder