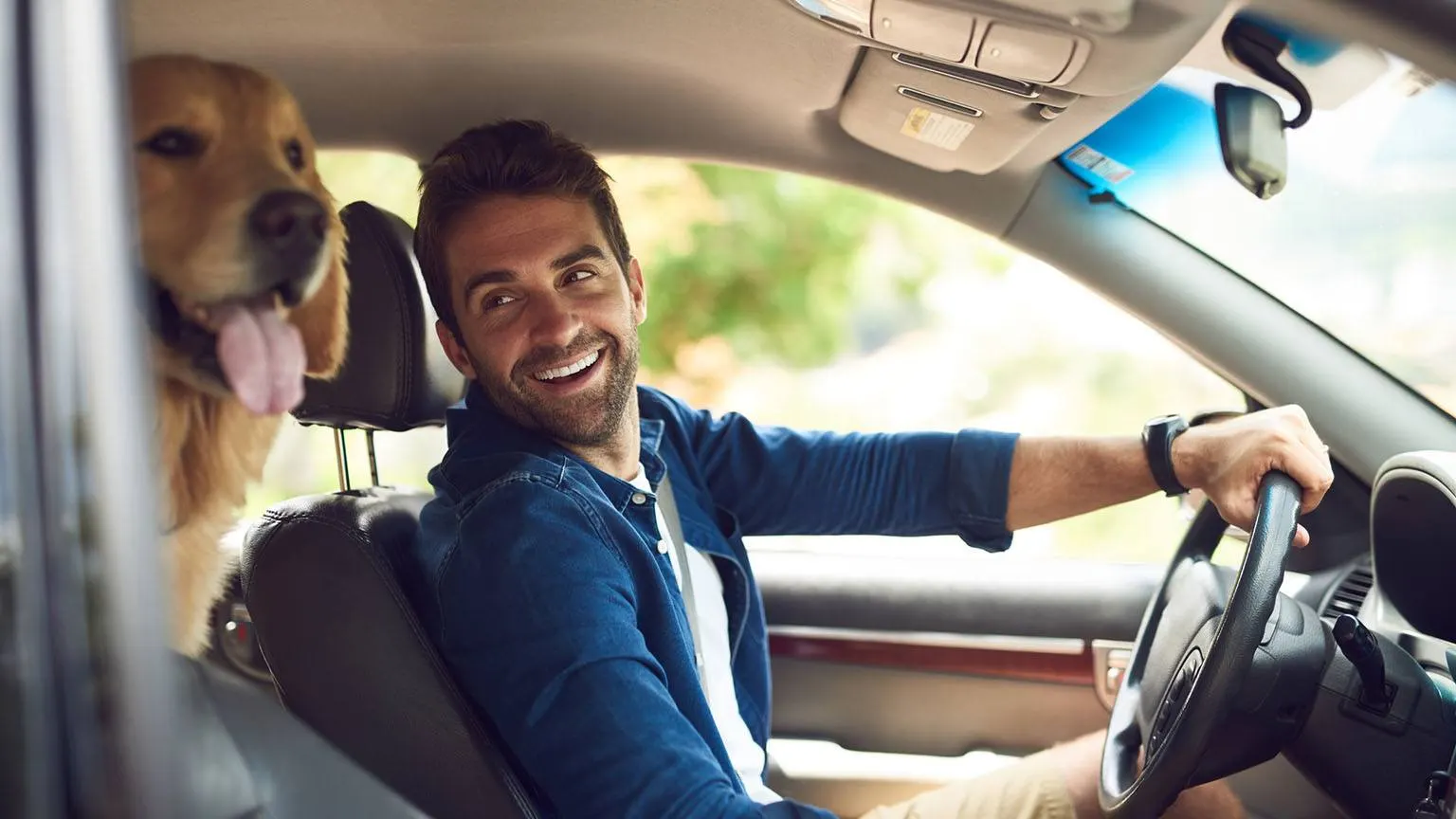 We're committed to our readers and editorial independence. We don't compare all products in the market and may receive compensation when we refer you to our partners, but this does not influence our opinions or reviews. Learn more about Finder .
The day you get your driver's licence is one you'll remember forever. Unfortunately, car insurance for red and green P-platers costs significantly more than it does for fully-licensed drivers. But there's still plenty you can do to find affordable car insurance cover that still offers all the protection you need.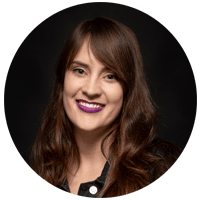 Finder Award Winner: Budget Direct Car Insurance
Budget Direct won the 2019 Finder Award for Best Value Car Insurance because it was one of the more affordable policies on the market, whilst still providing strong coverage for your car.

Their policy boasts flood and storm cover, 24/7 phone assistance, adjustable excess, optional roadside assistance, a hire car, towing costs, and even a hail warning SMS system.

15%




15% off first year's premium for new policies purchased online. T&Cs apply.

24/7




24/7 roadside assistance for less than $1.60 a week
Go to site
Get car insurance for P-Platers from $2.80 a day*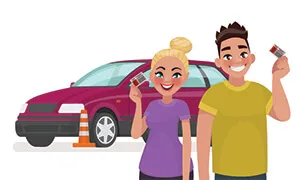 Just looking for the most affordable cover? The 3 cheapest car insurers for under 25s are:

Costs are based on a 20 year old male and female. This list is based on our 2019 Finder Awards research and includes 36 companies. Our full methodology can be found here.

How much does insurance for P-Platers cost?
Your cost will differ depending on your circumstances. Some things that can affect the cost of your quote include your gender, the type of car you drive, the colour of the car, how long you have been driving, the amount of cover you need, plus more. Be sure to read the PDS to find cover that suits you.
* - We sourced this price by dividing Bingle's monthly cost into a daily cost
What cover option is best for P-Platers?
Not sure which cover type to go for? Here's the downlow on each cover type to help you make a decision.
Compulsory Third Party Cover : Commonly known as greenslip insurance, CTP is mandatory for every driver in Australia. In many states, it's included in your car rego so you don't need to worry too much. It offers protection to the driver who is at fault for a motor vehicle accident which led to another person being injured.
Best for: Everyone - it's mandatory!
Third Party Property Damage Cover: The most basic policy. This provides coverage for any damages you may cause to someone else's vehicle or property. However, it won't cover the expense of repairing damages your vehicle incurs as a result.
Best for: Those P-Platers with cheaper cars or who are on a really strict budget.
Third Party Fire and Theft Cover: As the name suggests, this cover type ensures you are protected if your car is stolen, as well as covering you for fire damage. You're also covered if your car causes damage to someone else's property.
Best for: P-Platers who need a bit more cover without the pricetag.
Comprehensive Cover: If you want top cover, this is the option for you. It covers theft, vandalism, storms, flood, hail, fire, key replacement, emergency accommodation, hire cars, accidental damage (to name a few) - plus everything that's covered by cheaper policies.
Best for: P-Platers who want peace of mind, knowing that they have the highest cover available.
Compare car insurance cover levels
| Feature | Comprehensive | Third Party Fire and Theft | Third Party Property Only |
| --- | --- | --- | --- |
| Damage to other people's property | | | |
| Storm or flood | | | |
| Fire | | | |
| Theft | | | |
| Earthquake | | | |
| Emergency accommodation, transport and repairs | | | |
| Towing costs | | | |
| Hire car | | | |
| Replacement of keys | | | |
| Contents inside the car | | | |
| New car replacement | | | |
Want to save more in the long run? Look for policies with low excesses
An excess is the amount you pay when you want to make a claim. Premiums are one thing, but if you have to fork out an extra $1,000 after you've had an accident, that can easily eat away at your bank account. Before you sign on the dotted line, have a careful look at what excesses you'd be paying if you want to claim.
We've put together a summary on how 4 major underwriters treat excesses for a driver under the age of 25, inexperienced drivers (like a fresh new P-Plater), or for an unlisted driver (like your best mate that accidentally scratched your car while on a Maccas run). If you're a young P-Plater, you might need to pay multiple excesses - one for being inexperienced, and another for being under the age of 25. That's why it's so, so important to make sure you're getting a policy with fair excess rates.
Have a look at how some insurers treat excesses below:
| Underwriter | Driver under age 21 | Driver aged 21-24 | Inexperienced driver | Unlisted driver |
| --- | --- | --- | --- | --- |
| Auto & General | $600 | $500 | $500 | $600 |
| Insurance Australia Group | $800 | $450 | $400 | No excess |
| Suncorp | $400 | $400 | $400 | $1,400 |
| Hollard | $1,200 | $800 | $800 | $1,600- $2,000 |
Why does car insurance for P-platers cost more?
If you're a P-Plater under the age of 25, statistically speaking, you're more likely to be involved in an accident. According to figures from Victoria's Transport Accident Commission, 19% of drivers who lost their lives on Victoria's roads in 2016 were in the 18–25 age bracket, despite this group only representing 10% of this state's licence holders. In addition, a review by the Australian Transportation Safety Bureau found that young drivers are at greater risk on the roads for a range of reasons including:
Lack of driving experience
Limited ability and judgement
Underestimation of risks
The use of alcohol and drugs
This means drivers under the age of 25 pay significantly more for car insurance. Even a 21-year-old driver will pay much less for cover than an 18-year-old and you might be surprised just how much premiums can decrease with each passing year.
What other factors impact the cost of car insurance for P-Platers?
There are several other factors that can affect the cost of car insurance for drivers under the age of 25, including:
Your gender. Men, especially young ones, are considered more likely to engage in risky driving behaviours than women, so generally have to pay more for car insurance.
Where you live. Some suburbs have a much higher rate of car theft than others.
Where the car is kept. If your car is locked in a secure garage overnight, you'll pay much less for cover than if it were parked on the street.
How often you drive. Vehicles that are driven frequently are more likely to be involved in an accident than those only driven occasionally.
The excess you choose. If you have the flexibility to vary your excess, selecting a higher excess will allow you to pay cheaper premiums.
Any discounts that apply. You may be able to take advantage of discounts to lower the cost of your premium, such as savings for buying online or discounts for insuring multiple vehicles.
What should P-platers look for in a car insurance policy?
If you're ready to compare car insurance for P-platers, remember to consider the following factors when weighing up the pros and cons of different policies:
The sum insured. This is the total amount you're covered for and there are two ways to calculate this amount: agreed value or market value. The agreed value is decided upon by you and the insurer ahead of time. The market value is the current value of your car when you make a claim, calculated based on the retail price of your vehicle, depreciation and a number of other variables. Market value cover is the cheapest and most convenient option, but you run the risk of your car being undervalued.
The excess. Next, look at the excess you'll be required to pay when you make a claim – is this an affordable amount? The best car insurance for P-platers allows you to adjust this excess so you can lower your premiums.
Policy limits. What's the maximum the insurer will pay for each specific benefit? For example, if a $500 limit applies to windscreen claims, will this be enough to cover replacement costs if your windows are smashed? If your car is stolen, for how long will your policy cover the cost of a rental vehicle?
Extra features. Apart from the basics of cover, what additional benefits are included? For example, does your policy cover a hire car after theft, emergency repairs, towing costs, personal property in your car, caravans or trailers, or the cost of recoding your locks if your keys are stolen?
Exclusions. Read the PDS for a full list of situations and circumstances where you will not be covered. Are there any situations where you would expect to be covered but no protection is available?
The cost of cover. Finally, obtain quotes from multiple insurers to see how they compare. Check whether any premium loadings apply to your policy and find the insurer that offers the best value for money.
What car insurance traps should I avoid?
Finally, be wary of the following car insurance traps which can pose big problems for P-plate drivers:
Under- or over- insuring. Make sure the level of cover you select is adequate for your vehicle. Don't pay for comprehensive cover if your 20-year-old banger doesn't need it and don't skimp on cover if you're driving a brand-new or expensive vehicle.
Unapproved mods. If you're buying a modified vehicle or planning on modifying your car yourself, tell your insurer. If you fail to do so and you need to make a claim, that claim may be refused.
Failing to list drivers. If the driver of a car isn't listed on the policy, then the car is usually uninsured as long as that unlisted driver is behind the wheel. Some insurers and policies have exceptions to this rule, but you will need to remember that there is generally no cover for unlisted drivers.
Car dealer insurance. Don't buy car insurance along with the car until you've had a chance to compare the policy to other options. The first car insurance policy you see will rarely be the best.
Car finance insurance. If you're buying a car under finance, as many P-platers do, it's worth bearing in mind that some financiers will require comprehensive car insurance as a condition of the loan. This isn't necessarily a downside, but you shouldn't let yourself be pressured into an unsuitable or overpriced policy.
Want to save on your car insurance?
Questions you might have
Compare car insurance brands and apply
Picture: GettyImages
---
Get the latest car insurance news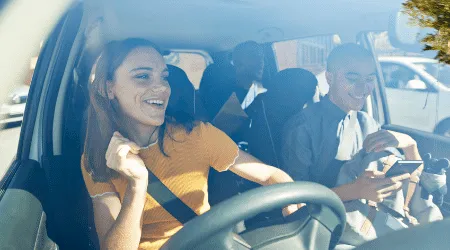 Car Insurance
Bingle is now offering cover as a monthly subscription - and it's not the only company changing its ways to appease millennials.
Read more…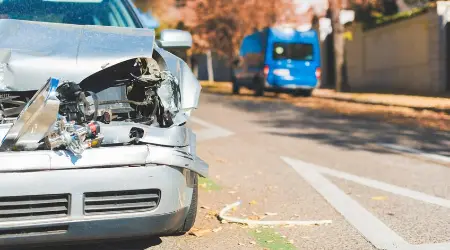 Almost a third of drivers have had their car damaged by another vehicle but the culprit fled the scene.
Read more…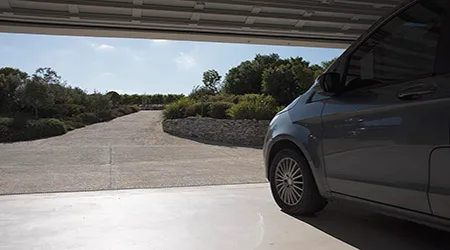 Related Posts