Car Insurance ACT
Your guide to getting car insurance in the Australian Capital Territory.
We're reader-supported and may be paid when you visit links to partner sites. We don't compare all products in the market, but we're working on it!
Compare car insurance policies ACT
Car insurance is there to protect you from the things you can't predict: an uninsured driver backing into your car, your passenger opening their door into a shiny new BMW, a rogue trolley going into your car, plus accidents, storms, damage and more. If you're in the ACT, make sure you're covered.
Compare
up to 4

providers
How to find the cheapest CTP insurance in the ACT
There are four insurer providing CTP insurance in the ACT:
GIO (Founded as the Government Insurance Office in 1927)
NRMA Insurance (Established in the 1920s as separate entity from the National Roads and Motorists' Association that has the same name)
AAMI (Founded as Australian Associated Motor Insurers Limited in 1985)
Apia (Australian Pensioners Insurance Agency launched in the 1990s)
Each insurer is allowed to set its own premiums, within prescribed legislative limits. As of October 1 2017, prices are as follows.
CTP insurance prices in the ACT
| | Passenger vehicle | Motorcycle up to 600cc | Motorcycle over 600cc |
| --- | --- | --- | --- |
| GIO | $486.60 per year | $96.20 per year | $441.90 per year |
| NRMA | $482.30 per year | $97.10 per year | $431.80 per year |
| AAMI | $490.30 per year | $98.50 per year | $484.90 per year |
| Apia | $506.00 per year | $131.90 per year | $516.90 per year |
Find the full list of premiums for all other vehicle types here. All prices above assume to input tax credits.
As you can see, prices are close but GIO has the cheapest CTP insurance for passenger vehicles and motorcycles with an engine capacity over 600cc. Meanwhile, Apia charges significantly more for motorcycle CTP insurance.
Australian Capital Territory car thefts
During 2017, the Australian Capital Territory experienced 1,321 motor vehicle thefts, an increase of 40.7% over 2016, according to the National Motor Vehicle Theft Reduction Council (NMVTRC).
The most stolen category of car was passenger and light commercial vehicles, with 1,174 thefts. Since 2013, vehicle crime in the area has risen 103%. 125 motorcycle owners had their bike snatched during the year.
1995-2000 Nissan Pulsar N15's proved most popular car to steal amongst ACT thieves. The second most stolen vehicle was the 2002-2005 Ford Falcon BA. Cars valued between $0-$5,000 were the most likely targets of criminals, representing 58% of cases.
Vehicles are most at risk of theft on Saturday nights between the hours of 20:00 and 23:59. The next high crime level period was Sunday from 16:00 to 19:59.
How CTP insurance works in the ACT
In the ACT, your third party injury "Green Slip" insurance is mostly for accidents between motorists. If you're the only party involved in an accident, and are legally "at fault" for it, you are not necessarily covered for injuries.
For example, if you hit a kangaroo and suffer resulting injuries, your CTP insurance probably won't cover it.
Your medical expenses might be taken care of through Australia's public health system, or you might be covered in some ways through workers' compensation, depending on the situation. But for the most part, you'll generally need some form of life or personal injury insurance policy, rather than car insurance.
If another motorist is at fault for the accident, then that person's insurance can cover the costs, including resulting loss of income, rehabilitation expenses and more. Conversely, if you're found to be at fault then your own CTP insurance might cover it, saving you from potential bankruptcy.
What kinds of additional car insurance can I get?
For additional cover, you can choose between the three major types of extra car insurance. These extra policies are not mandatory, but at least one of them is a very good idea.
Third party property damage: Only covers your third party liability for damage to other people's property. For example, the cost of damage to another person's car.
Third party property damage with fire and theft: Includes third party liability as above, plus cover for fire and theft of your own vehicle.
Comprehensive car insurance: Generally, the only type of car insurance that can cover accidental damage, storm and hail damage, and more. Comprehensive car insurance also includes third party property damage cover.
Generally, third party property cover is the minimum additional cover you'll want before getting on the road. If your car isn't very valuable, or if you don't want to pay more for cover, that might be all you want.
Comprehensive car insurance is generally the only cover type that can provide reliable protection for damage to your own vehicle. If you depend on having your vehicle in good condition, or if it's valuable enough to warrant comprehensive protection, then this might be the cover type for you.
How to compare car insurance ACT
Your prices are determined for you personally, based on factors like your address, your vehicle and your driving history.
This means getting a quote is the only way to find an accurate indication of how much different insurers cost.
No one insurer will consistently be the cheapest. For example, one insurer might offer lower prices for Hyundais while another will offer cheaper cover for Toyotas. The number one key to saving money on car insurance might be to shop around and compare prices.
But make sure you're comparing "like for like" policies. Look at features such as:
Whether you're getting additional benefits with your cover. For example, if one policy includes complimentary roadside assistance then that might be worthwhile, even it it costs more.
How the insurers will pay claims. For example, whether the insurer will claim the remnants of the vehicle as salvage after paying a total loss, or whether you can retain it. If you're driving a vintage or prestige car, then retaining salvage rights might be an important difference.
How to make a claim. You might want to avoid insurers that don't offer 24-hour claims services, and it's worth making sure you have a good understanding of how exactly to contact an insurer, and what evidence you'll need to provide in order to make a claim.
---
Get the latest car insurance news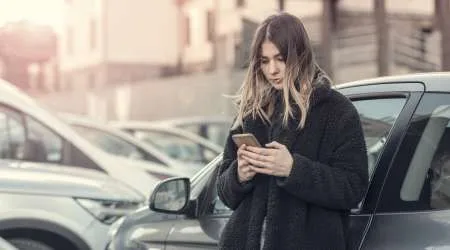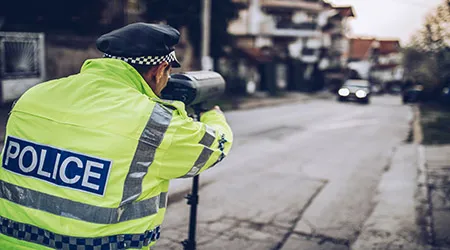 Car Insurance
Drivers don't just face extra fines. They're also at risk of increased insurance premiums and license suspensions.
Read more…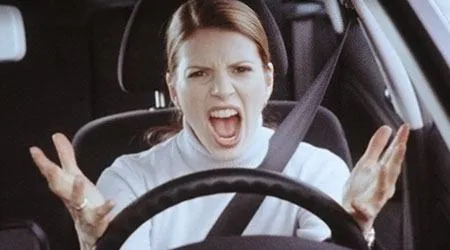 Car Insurance
A Budget Direct study reveals what makes drivers angry and shares tips on how to stay cool.
Read more…
More guides on Finder