What are mortgage registration fees?
Mortgage registration fees are one of the often-overlooked costs of refinancing a home loan.
We're committed to our readers and editorial independence. We don't compare all products in the market and may receive compensation when we refer you to our partners, but this does not influence our opinions or reviews. Learn more about Finder.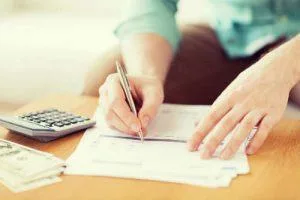 Whether you're refinancing your home loan or buying a new property, one of the costs you'll incur is the mortgage registration fee. While it tends to be a minor cost, it's an important one to factor in. It's particularly important to consider when you're refinancing, as it can affect the savings you make when you refinance your home loan.
What is the mortgage registration fee?
A mortgage registration fee is charged by state and territory governments to register the security for a home loan. In other words, it registers the physical property as the security on a home loan.
This process is important because it allows future buyers to check any claims that exist on a property. The fee is paid when a home loan is established or when it's discharged.
How much is the mortgage registration fee?
The cost of the mortgage registration fee varies from state to state. Here's what you can expect to pay:
ACT: $145
New South Wales: $141.60
Northern Territory: $145
Queensland: $187
South Australia: $163
Tasmania: $135.09 to register, $167.48 to discharge
Victoria: $116.80
Western Australia: $171.20
Are mortgage registration fees a big expense?
Mortgage registration fees are minimal compared with some of the other costs of a home loan, such as stamp duty and lenders mortgage insurance (LMI), but it's important to know all the fees involved, particularly when refinancing your home loan.
To get a full picture of the costs and benefits of refinancing your home loan, you can visit our guide.
If you're a first time buyer, you can check out our guide to some of the hidden costs involved in buying your first property.
Refinancing? Compare refinance loans
More guides on Finder