Buying gift cards with a credit card
If gift cards are on your Christmas shopping list, here's what you need to know before you put them on your credit card.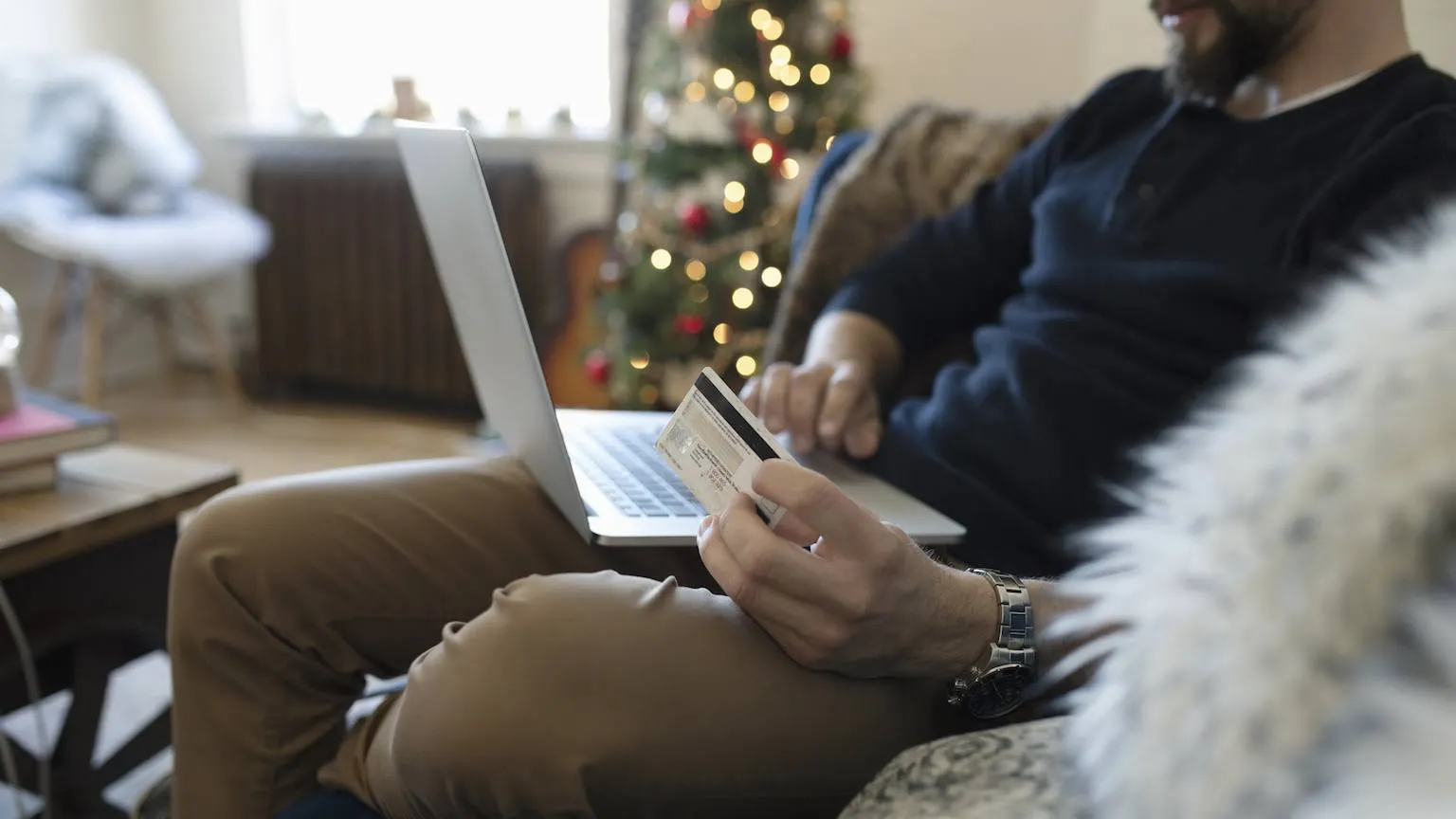 We're reader-supported and may be paid when you visit links to partner sites. We don't compare all products in the market, but we're working on it!
While gift cards make convenient and practical Christmas presents, paying for them with your credit card can lead to unexpected fees. This is because a gift card is equivalent to cash, which means the transaction may be processed as a cash advance on your credit card.
When you use your credit card for a cash advance transaction – even unknowingly – you will be charged a cash advance fee, as well as the applicable interest rate for cash advances. This rate is often higher than the purchase rate. As well as these costs, you usually won't earn points for a cash advance transaction. Read on to understand what usually happens when you buy gift cards with a credit card and how you can avoid these issues when you're shopping this Christmas.
What happens when a gift card is processed as a cash advance?
You'll be charged a cash advance fee. Cash advance transactions typically attract a fee worth around 2-3% of the total that you spend. This means if you use your credit card to pay for a $100 gift card, you could be charged an extra $2 to $3.
Interest will be charged immediately. Cash advance transactions start collecting interest from the time they are made. Most credit cards also have a cash advance interest rate that is higher than the purchase rate, so you could end up paying more for gift cards than you would for other presents that cost the same amount (but are processed as purchases on your card).
You won't earn rewards. Cash advance transactions usually don't earn points per $1 spent. They also don't count towards the spend requirement for any bonus point offer you may get with a new rewards credit card.
Your transaction won't be eligible for a 0% purchase rate. While credit cards that offer 0% p.a. interest on purchases during the introductory period can help you save on interest charges for most of your Christmas shopping, these offers generally don't extend to cash advance transactions.
It could affect how your balance is paid off. Credit card repayments are allocated to the part of your balance that attracts the highest interest rate first. So, if you have a credit card offering 0% p.a. on purchases and you use it to buy gift cards, your repayments could go towards the gift card balance first because this type of transaction is considered a cash advance. This could mean you end up with debt from your purchases at the end of the 0% interest period, resulting in even more interest charges.
Example: How much could buying gift cards with a credit card cost?
Let's say you plan on spending $500 on gift cards this Christmas. If you used a credit card that charges a 3% cash advance fee, an extra $15 would be charged to your account at the time of the transaction. This would bring your total spend to $515.
If your credit card charged 20.99% p.a. on cash advances, you'd also be charged around $9 in interest in the first month (assuming you didn't make a payment towards your balance during that time). That works out to be an extra $24 you'd spend on gift cards or 4.8% of the original $500 in value.
How can I avoid extra charges when buying gift cards for Christmas?
Thinking about the following factors will help you avoid cash advance fees and interest charges when you get to the checkout:
Check your credit card's definition of a "cash advance". While most credit cards include gift cards in their definition of a "cash advance transaction", you should double-check before you go shopping so that you can plan your repayments around any extra rates or fees.
Pay for gift cards with a debit card or cash. Buying gift cards with your debit card or cash won't attract any cash advance fees or interest rates.
Separate your purchases in-store. When you're at the checkout, separate the gift cards from any purchases you want to pay for with a credit card. Then you can buy those items separately before paying for your gift cards with a debit card or cash.
Redeem gift cards using reward points. If you're a member of a frequent flyer or rewards program, you could use points to redeem gift cards for people instead of paying for them. Just be aware that this usually isn't the most valuable way to use points.
Consider a credit card that offers the same interest rate for all spending. If you really don't want to juggle cards while you're out Christmas shopping, another option is to look at a credit card that offers the same interest rate for all transactions, such as the ME Frank credit card or Bank Australia Low Rate Visa. This could make it easier to keep track of interest charges and budget for repayments, although you're still likely to be charged a cash advance fee when buying gift cards.
While you can buy gift cards with just about any piece of plastic in your wallet, using a credit card could cost you more if the transaction is processed as a cash advance. If you keep this in mind when you're buying Christmas gifts, you can swap your credit card for cash or debit to help keep your spending as affordable as possible.
Image: Getty
Back to top
More guides on Finder