Woolworths Car Insurance
Need cover for your wheels? Woolworths car insurance could have the cover you need.

We're committed to our readers and editorial independence. We don't compare all products in the market and may receive compensation when we refer you to our partners, but this does not influence our opinions or reviews. Learn more about Finder.
Woolworths don't just keep your fridge and pantry stocked - thousands of people also go to it for car, home, life, travel, and pet insurance.
Read on to learn about your policy options.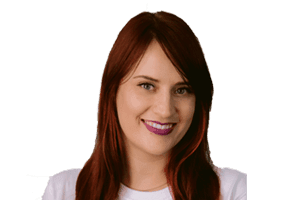 Finder's 3 favourite features
If you find a good deal somewhere else and you're over 25, Woolies might be able to beat it.
Save up to 15% on your policy. T&Cs apply.
Drive-Less-Pay-Less option for those who don't drive much.
Review by our car insurance expert Alexandra Koster
Compare Woolworths car insurance policy options
What are the different cover types?
Woolworths Comprehensive Car Insurance
This Woolworths car insurance covers the entire vehicle. This car insurance offers cover for fire, theft, damage due to weather, accidental damage and malicious damage. The benefits included are:
Cover for child safety seats and pram if they are damaged during a car accident
24-hour helpline for assistance on emergency claims
New for old replacement for the car if you are the registered car owner
Towing costs to get the car towed to a safe place
In the event the car's keys are stolen, the insurance pays up to $1,000 to help pay for the replacement key and get the car lock changed
If there is a trailer and caravan attached to the car and they get damaged during an accident, the damage will be covered up to $1,000
The insurance offers cover for valuables and personal property damaged during the car accident
If the car owner is over 200 km from home and due to some fault the car cannot be driven, the insurance covers the cost of emergency travel and accommodation
Woolworths Third Party Property Damage with Fire and Theft Cover
This policy can cover you with the all-important third party property damage liability insurance, as well as offering:
Cover for accidental loss or damage to your car from theft, attempted theft, malicious damage and fire
A repair guarantee on specially selected Woolworths repairers
Up to $500 for replacement of child safety seats, baby capsules and prams damaged in a claimable event
Lock and key replacement in the event of your keys being stolen
Coverage for valuables in your car that were damaged in an accident
Repair costs for trailer or caravan attached to your car and damaged in an accident
Protection against damage to your car when it's being transported
This cover type is priced between third party property damage and comprehensive, and offers a balance of cost and cover.
Third Party Property Damage Car Insurance
Third Party Property Damage Cover from Woolworths covers damage to other vehicles and also offers legal liability cover to the driver, as long as he or she is driving the car with the owner's permission. You can find cover for:
Legal liability cover that pays compensation for any damage or loss caused to another person's property because of the accident. Here the car owner should be at fault
The insurance includes Uninsured Motorist Extension benefit that covers any damage to the car if the accident is caused by an uninsured driver. The damage is covered to the sum of $3,000.
Car owners also have the option of choosing the excess they pay when they take out the policy
How do policy features compare?
Cover
Comprehensive
Third Party Property, Fire & Theft
Third Party Damage
Collision
Theft or attempted theft
Malicious damage
Fire
Natural events
Damage to other people's property
New for old replacement
Hire car after theft
Trailer and caravan cover
Essential repairs
Transit cover
Personal property
Child safety seats and prams
Emergency travel and accommodation costs
Locks and keys
Towing costs
Uninsured motorist extension benefit
Substitute car
Optional
Excess free windscreen cover
Hire car cover
Roadside Assistance
What benefits does Woolworths car insurance offer?
The following are built-in benefits that are covered if a car owner buys Comprehensive Car Insurance. Woolworths will pay for these benefits.
New for old replacement. If the car is declared a total loss within 24 months of the registration, Woolworths has the option of replacing the old car with a new one. This replacement would be the same or similar make and model.In the event that Woolworths does replace the car, the claim is settled as per the market value of the car.
Towing. The insurance pays for towing of the damaged car to the closest safe or secure place.
Trailer and caravan cover. Woolworths pays up to $1,000 for loss or damage to a caravan or trailer that is attached to the car at the time of the accident. The trailer or caravan will not be covered if they are insured with another insurance provider.
Essential repairs. The insurance pays up to $500 for essential repairs that may ensue after an accident. These repairs should be made to make the car roadworthy and safe.
Personal property. Personal property to the sum of $500 damaged in the accident is covered by the insurance policy. Items that are exempt from cover include mobile phones, iPads, gaming consoles, cameras, musical instruments, laptops, tools, equipment, cheques, cash and documents and property inside the caravan or trailer.
Child safety seats and prams. If child seats, prams and baby capsules are damaged during an accident, a benefit of up to $500 will be paid.
Emergency travel and accommodation costs. If the car cannot be driven and the car owner is 200 km from home, the insurance will pay up to $500 for travel or emergency accommodation costs.
Locks and keys. If the car keys are stolen, Woolworths will pay up to $1,000 to replace the keys and/or replace the locks. This amount is payable only if the car owner reports the theft to the police and the person who has stolen the keys is not a family member or someone who lives with the car owner.
Transit cover. Woolworths car insurance pays for any loss or damage the car sustains while it is being transported, loaded or unloaded within Australia. This transportation can be by rail, ship, air or road.
Uninsured motorist extension benefit. Should a car owner have Third Party Property Damage insurance and the car is involved in an accident, which is caused by a motorist who does not have insurance, the insurance will pay up to $3,000 towards repair of the damage and towing costs. There are certain criteria that the car owner must fulfil in order to avail this benefit.
Substitute car benefit. If the car cannot be driven and the car owner has an accident while driving an uninsured but registered substitute car, Woolworths car insurance will offer Third Party Property Damage cover for the substitute car while the car owner's car is being repaired.
What does Woolworths roadside assistance offer?
You can add roadside assistance to any of the policy types, so you know exactly who to call in the event of a breakdown.
It can help out with:
Minor repairs: Woolworths will organise minor breakdown repairs to be carries where possible.
Flat batteries: Woolworths roadside assistance will offer a jump start, or coordinate a replacement battery to be delivered to you. The cost of the battery itself isn't covered, but you can get it delivered to and installed in your car.
Emergency fuel: If you run out of fuel, Woolworths can arrange the delivery of enough to reach your destination, up to a certain limit, or towing to a petrol station.
Flat tyres: Get a flat, and Woolworths can send someone to either change it for your spare, or to transport the car to a tyre outlet.
Lost or locked keys: Woolworths roadside assistance contributes up to $50 to locksmith costs if you lock your keys inside the car, or for the delivery of a spare key.
Towing: If you're stuck, Woolworths roadside assistance can cover the cost of towing up to 100km.
Note that some of the usual car insurance terms and conditions apply to the roadside assistance as well. For example, you won't be able to call it out if your car is damaged because you were drag racing on a public road.
What optional extras are there?
Roadside assistance. Help just a phone call away, 24 hours a day.
Excess-free windscreen cover. Woolworths will pay the cost of replacing or repairing the front windscreen of your car if it is accidentally broken or damaged.
Hire car. If your claim is accepted, Woolies will organise a hire car for you.
What makes Woolworths car insurance different?
There are a number of different reasons to consider taking out Woolworths Car Insurance;
Drive Less Pay Less. The Drive Less Pay Less option might be good for people who drive less than the average for their age and postcode. This option provides excellent savings as drivers are able to nominate an annual number of kilometres that they will drive each year and increase this amount if necessary.
Price beat. If you find a good deal somewhere else, Woolies might be willing to match it.
Online Application Savings. Keen to save even more on your car cover? Woolworths occasionally offers discounts on new car insurance policies purchased online.
Product Range. The company offers comprehensive car insurance that ensures a wide range of cover, including fire, theft and accidental damage. Comprehensive cover comes with a range of additional policy options including new for old of car cover for up to 24 months if you are the first registered owner. Woolworths Third Party Property Insurance provides cover for damage caused to another person's vehicle and will provide cover for any person that is driving the car with your permission.
Is Woolworths car insurance right for me?
Benefits:
With an innovative underwriter, Woolworths may offer creative deals – like price matching comprehensive car insurance – that you might have difficulty finding elsewhere.
A full spectrum of policies from basic to comprehensive means most drivers can find the cover they need with Woolworths.
Woolworths' 24/7 claims team is based in Australia so you can find the right assistance in the event of a claim.
You can take advantage of Drive Less Pay Less cover for the security of comprehensive car insurance even when you don't drive all that much. If you drive less than the average Australian you may be eligible for a discount.
A variety of optional extras and flexible cover features mean you are able to tailor Woolworths car insurance policies to more closely meet your needs.
Drawbacks:
The Price Beat offer is not available to drivers under the age of 25.
You have to make the switch within a month, either before or after, of your current car insurance renewal date if you want to take advantage of the Price Beat offer.
You can't get covered for motor sports, professional driving, driving outside Australia or if you use your vehicle to move industrial quantities of contaminants or dangerous materials.
Even comprehensive car insurance will not cover you against rust, wear and tear, depreciation or faulty repair jobs that Woolworths has not consented to.
How do I apply for Woolworths car insurance?
Compare the cover options available and find one that's right for your needs.
To get the Price Beat offer, you need to have comparable comprehensive car insurance from a different provider, must make the switch within a month of your policy renewal date and need to sign up online.
Put in your Woolworths Rewards membership details if applicable to maximise your benefits.
Once you've found your intended policy and made sure you know the relevant terms and conditions, simply get a quote online. To receive a quote you will need:
A policy start-date in mind. If you want to make the switch right away select today's date in the box provided
Driver's licence and vehicle registration information
Car usage info to see if you can get the Drive Less Pay Less benefit and so Woolworths can adjust your policy to suit
Information on your car's make and model
Relevant personal information such as name and address
Frequently asked questions about Woolworths car insurance
How do I make a claim?
To make a car insurance claim, call Woolworths' 24/7 claims team on 1300 10 1234. They'll take the relevant details and give you a claim number and your next steps.