Home and Contents Insurance SA
Start looking for the right home insurance in South Australia. Compare policies and get a quote.
We're reader-supported and may be paid when you visit links to partner sites. We don't compare all products in the market, but we're working on it!
South Australians have thick skin when it comes to natural disasters. In fact, 90% of residents are prepared for the next natural disaster, more than any other state or territory.
Home insurance will protect you from a scorching bushfire, a flash flood that came out of nowhere or a break-in that happened when you were out of town. So make sure you're prepared.
Get home insurance for South Australia here
Why do I need home insurance?
The following are some of the main reasons South Australians need to think about buying home insurance:
You've spent a lot of money. If you've spent money investing in a house, you don't want to fork out a lot more money if something goes wrong, whether that be a leaky roof or storm damage. Home insurance is an affordable alternative.
Bad weather. South Australia's coastline has a history of being hit by severe weather. Whether you live near the coast or in regional areas where bushfires are a risk, home insurance can protect you financially from South Australia's weather.
Protect your contents as well. Home insurance is not just about insuring your building, it's also about insuring your personal belongings and household items. With 15,800 incidents of attempted break-in reported to local authorities, according to the most recent figures, home insurance can protect your possessions from burglars and more.
Enjoy peace of mind. Once you've found the right home insurance policy, you don't have to worry about unexpected disasters leaving you in financial ruin. Policies protect you against everything from fires and storms to vandalism and burglary, leaving you free to get on with your life without worrying about the future.
Consider this when buying home and contents insurance in South Australia
It can be hard to know what to look for when buying home insurance in SA. These are the things worth considering before you buy a policy.
What kind of protection do you want? There are three main options: home insurance (sometimes referred to as building-only cover), contents insurance and home and contents insurance.
Total replacement cover or sum-insured cover? Total replacement cover will restore your home to its original condition before the event that caused the damage, while sum-insured cover reimburses you up to a specified amount limit. The latter is cheaper because it's riskier — you might have to fork out if you undervalue your home.
What are the main risks where you live? You'll need to decide on the important risks that you want your policy to cover. For example, bushfires can pose a significant threat to properties in rural areas of South Australia, while cover for impact damage caused by falling trees may be essential for other homeowners.
What type of home and contents insurance can I get in SA?

Home insurance
Also known as building-only insurance, this insurance protects the physical structure of your home.

Contents insurance
This insurance protects your valuables from things like damage, theft, floods and storms.

Home and contents insurance
This is a combination of both home insurance and contents insurance in one policy.
How much does home and contents insurance cost in SA?
For an idea of how much home and contents insurance costs for the year in South Australia, check out the price comparison in the graph below.
Keep in mind that home insurance costs in South Australia vary depending on a number of factors such as location. For instance, if you live in a flood-prone area or where theft is high, your premiums are likely to be higher.
Similarly, the construction of your home and its value will affect the cost of home insurance since specific building materials are more likely to resist damage and be cheaper to repair. Other factors include the security measures you've taken to protect it and the value of the belongings in your home.
It's also important to be aware that stamp duty applies to South Australian home insurance premiums at a rate of 11%. Make sure you factor this cost into your calculations when working out how much cover you can afford.
What insurers are available in South Australia?
The vast majority of Australian home insurers offer their policies to homeowners Australia-wide. This means South Australian residents can access cover from any of the leading insurers found in the finder.com.au home insurance panel, including the following:
Are there any exclusions and additional costs I should be aware of in South Australia?
Before deciding whether a policy is right for you, make sure you take a close look at the PDS and its list of general exclusions. For example, no cover will be available in the following situations:
If your claim is for damage from a bushfire within the first 72 hours of cover
If you fail to keep your home in good condition
If your home is being extensively renovated
If you leave your home unoccupied for a period of 60 days or more
If you fail to properly secure your home
Get the latest home insurance news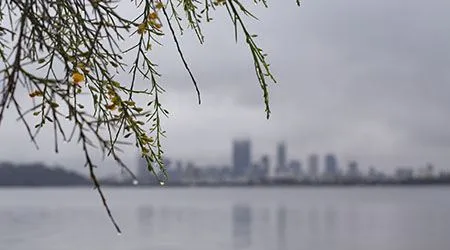 Home Insurance
Find out what your home insurance may cover you for if your property has been impacted by the severe weather of Ex-Cyclone Seroja. Plus, how to speed up your claim.
Read more…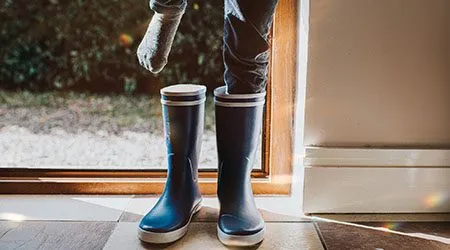 Home Insurance
Two insurance experts have urged Australians to look at their policies more closely, so they can get the most from their claim.
Read more…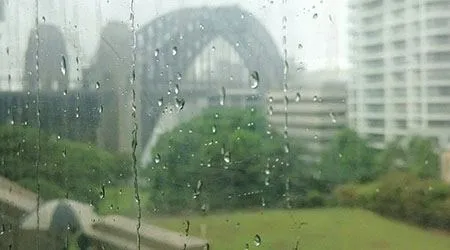 Home Insurance
Here's how to make your home insurance claim easier and how to access other support measures in place for affected homes.
Read more…
* The products compared on this page are chosen from a range of offers available to us and are not representative of all the products available in the market. There is no perfect order or perfect ranking system for the products we list on our Site, so we provide you with the functionality to self-select, re-order and compare products. The initial display order is influenced by a range of factors including conversion rates, product costs and commercial arrangements, so please don't interpret the listing order as an endorsement or recommendation from us. We're happy to provide you with the tools you need to make better decisions, but we'd like you to make your own decisions and compare and assess products based on your own preferences, circumstances and needs.
More guides on Finder