Car Insurance Tasmania
The number of drivers in Tassie is increasing faster than anywhere else in the country. Car insurance can protect your vehicle from the increased risk that comes along with it.
We're committed to our readers and editorial independence. We don't compare all products in the market and may receive compensation when we refer you to our partners, but this does not influence our opinions or reviews. Learn more about Finder.
When you're insured, you're protected from those unpredictable moments no matter who's at fault. That kid who's going around keying cars? The sudden hailstorm? The roo who jumps out in front of your car? Car insurance is that best mate that helps you out - day and night.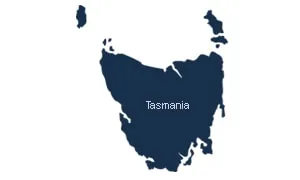 Stuck on who to choose? The 3 most popular car insurers for Tasmanians on Finder are:
Based on clicks to active policies on this page from October 2019 - March 2020
Compare comprehensive policies from Australian brands
Comparing car insurance will not only make sure that you get the right product but will also help you get the best price.
Comprehensive car insurance is the only policy type that offers real, proper cover for your car.
Third party fire and theft will cover you if your car is stolen or is damaged by fire. You'll also be covered for third party damages if you smash into someone else's car or property.
This is generally the cheapest car insurance type, but will only cover third party damages if you smash into someone else's car or property.
What types of car insurance can I get in Tasmania?
CTP insurance covers you against medical costs in the event of a car accident, but will not pay for property damage or other expenses you are liable for. This is what the other types of car insurance are for.
The right policy for you is one that finds a balance between cost and protection.
| | Third party property | Third party property, fire and theft | Comprehensive |
| --- | --- | --- | --- |
| Personal liability | Yes | Yes | Yes |
| Protection for your car | No | Cover for fire damage and theft only | Comprehensive protection from many forms of damage |
Personal liability: Personal liability expenses are the result of damaging someone else's property, such as a house or car, in the course of an accident. Every type of car insurance, except CTP, typically covers this.
Protection for your car: Depending on your policy type, you'll get a different type of protection for your car. Personal liability expenses are covered by all policy types, car theft and fire damage are covered only by two of the three policy types, and only comprehensive car insurance provides cover for a wide range of damage, including storms, flooding and more.
Tasmania car theft statistics
According to the National Motor Vehicle Theft Reduction Council (NMVTRC), Tasmania in 2017 had 8.3% more car thefts than 2016. The total of cars stolen was 1,298. Looking back to 2013, Tasmania has had a steadily increasing problem with car crime.
85.6% of vehicles stolen were Passenger/light commercial vehicles. 9.4% were motorcycles.
Worst locations in Tasmania for motor vehicle theft
The Tasmanian places where thieves were most active are:
Launceston (341)
Glenorchy (233 - had a 23.9% increase over 2016)
Clarence (150)
Hobart (143)
Brighton Municipality (83)
When are thefts most likely to happen?
Tasmanian thieves appeared to operate mostly on Friday evenings between 20:00 and 23:59. Also, Sunday evenings during the same time period experienced a lot of thefts.
Tasmania top 5 most stolen vehicles
Tasmanian crooks generally favoured cars produced in the 1990s. The top five most stolen models were:
The Nissan Pulsar N15 - 1995-2000 model years
The Toyota Hilux - 1998 to 2004 model year
Ford Courier PD - 1996-1999 production years
Nissan Patrol GQ - 1988 - 1997
Nissan Patrol GY - From 1997 onwards
Two-thirds of thefts typically fell into the $0-$5,000 price band. After that, 18% were in the $5,000 to $10,000 price range.
Who has the cheapest car insurance in Tasmania
The cost of car insurance in Tasmania is based on the same factors as in the rest of the country. The more likely you are to make a claim, the higher your premiums will be, which includes consideration of factors such as age, driving record and what type of car you have.
Tasmania has some of the lowest average car insurance prices in Australia
Where possible, we analysed quotes from 38 car insurance companies where possible and found the 3 cheapest providers based on their average cost for a comprehensive car insurance policy in Tasmania for 4 personas . For full methodology on our Finder Awards 2019, head here.
Here are the 3 cheapest insurers in Tasmania according to our criteria
*Always check the PDS on the provider page before making a decision.
---
Rounded average annual cost of comprehensive car insurance, for recent model cars, in Tasmania
| State | Average Monthly Cost |
| --- | --- |
| Tasmania | $127.51 |
| Victoria | $161.86 |
| Queensland | $113.68 |
| South Australia | $118.39 |
| Western Australia | $107.25 |
| New South Wales | $160.54 |
| Average | $132.34 |
Stamp duty: Different financial services, including car insurance, are taxed at different levels around Australia. In Tasmania, the stamp duty tax is 10% of premiums paid. This is typically added to the cost.
Get the latest car insurance news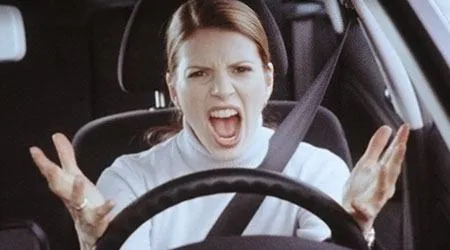 Car Insurance
A Budget Direct study reveals what makes drivers angry and shares tips on how to stay cool.
Read more…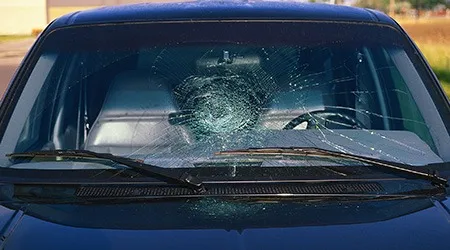 Car Insurance
Severe hailstorms are forecast for the east coast of Australia this week and car-owners are being warned of potential damage.
Read more…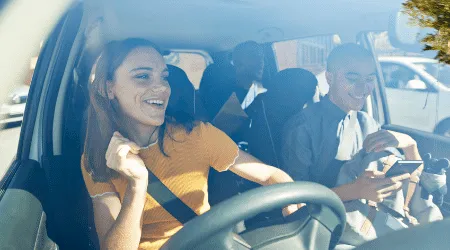 Car Insurance
Bingle is now offering cover as a monthly subscription - and it's not the only company changing its ways to appease millennials.
Read more…
More guides on Finder