We're committed to our readers and editorial independence. We don't compare all products in the market and may receive compensation when we refer you to our partners, but this does not influence our opinions or reviews. Learn more about Finder.
A reward transaction account lets you earn points, just for keeping a minimum balance. These points will add up fast and depending on the bank, can be used towards purchases, flights or even cash back. It's like getting a special sale price on everything you buy. Other reward accounts let you earn cashback with your purchases, giving you more value for your spending. Let's find out more about these accounts below.
Reward Transaction Account Offer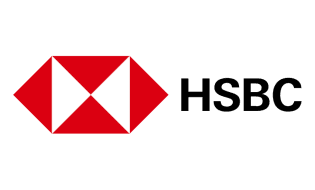 HSBC Everyday Global Account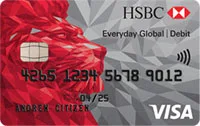 Reward Transaction Account Offer
Special offer: $100 cash bonus for new HSBC customers.
Earn 2% cashback on tap and pay purchases (T&C's apply).
Enjoy no minimum ongoing balance or transaction requirements and the flexibility to hold up to 10 currencies. Apple Pay and Google Pay available.
Monthly account fee: $0
Linked debit card: Visa
ATM withdrawal fee: $0
Overseas EFTPOS fee: 0%
Compare rewards transaction accounts
How does a rewards transaction account work?
Depending on which one you choose, there are a number of ways to earn rewards with your transaction account. For example, you can be rewarded for maintaining your daily balance, for the purchases you make using the issued debit card, or both.
Depending on your banking habits you could end up with a substantial number of points. These points can then be used towards airfare or selected purchases and vouchers. Some allow you to redeem your points in the form of cash that gets put back into your account. Think about how you use your transaction account, and the types of rewards you may actually use in order to compare the different offers available from Australian banks.
Learn more about reward credit cards
What about PayPass and PayWave?
Funds are due to clear a couple of days after you complete the transaction. When using a PIN or in some cases a CHIP, the funds are instantly taken out of your account. Learn more about contactless payments.
How do cashback offers work?
A cashback offer is a type of rewards program where you earn a percentage of your total purchases back. This can be paid towards the balance on your card or as a discount at check-out if you are using a store sponsored card.
Back to top
How do I compare transaction accounts that let me earn rewards?
If you're considering opening a rewards transaction account, there are a few things to note that may help in choosing which account is best suited to your needs. A good place to start is to look at both how rewards are earned and what you can do or purchase with the points earned.
What types of rewards are offered? The way you like to redeem your rewards plays a huge role in deciding the account for you. Would you prefer frequent flyer points, or cash back? In other words, do you travel a lot more or prefer to shop more at home?
The terms and conditions of the rewards. There not much point in opting for cash back when your purchases are always over $100 and are international transaction. You'll find that most terms and conditions state that you can only earn cash back if the purchases are under $100 in value, and are conducted in Australia.
How points are earned. If you generally keep a high balance in your transaction account, consider being rewarded for that. Otherwise you should look for rewards transaction accounts that are giving you points for purchases.
Redeeming points. Check the options you have for redeeming points with the various rewards transactions accounts. You are going to want to choose one where the rewards are valuable to you.
Fees. Not only should you look at any monthly account keeping fees, check to see if you are going to be charged for your daily transactions whether online or with the issued debit card. You may also find accounts that waive fees for depositing a set amount of money each month.
Accessibility. Check to see if you are able to manage your account online. You will also want to compare the type of debit card issued and the number of ATMs available for you to make withdrawals.
There are a number of things to consider with a rewards transaction account if you want to find one that provides you with the most benefit. Make your comparisons carefully, basing them on the features that matter to you the most.
Prepaid Cards
Did you know that you can earn points on prepaid cards too? Find out more about the Coles reloadable Mastercard where you can collect flybuys points.
Back to top
What are the benefits of using a reward transaction account?
While a rewards transaction account has benefits to consider, there are also some points that are not right for everyone. The following pros and cons will provide you with further information about this type of account to help you in making a choice.
Valuable rewards. Redeeming points can potentially save you a lot of money towards purchases that you would normally be making.
Flexibility with earning points. There are multiple ways to earn points, making it easy to get the full benefit of these accounts.
Multiple access points. Having a debit card with a credit company logo allows you to make purchases online, over the counter and over the phone as well as withdrawals at ATMs across Australia.
Back to top
What are the risks?
You don't need to worry about losing deposits of up to $250,000 thanks to the Australian Government guarantee, but there are things you should avoid if you do choose to open a rewards transactions account.
Fees. Some of these accounts will have a monthly service fee, although that could be removed by meeting certain terms such as a monthly deposit requirement.
Foreign transaction fees. You could be subject to a fee if you make a purchase outside of Australia, whether there is a currency conversion or not.
Overspending. Avoid making purchases in order to gain points. With the right rewards account you should be able to build your point balance with your normal banking activities.
Monthly deposit. Some of these accounts do have a monthly deposit requirement in order to avoid paying fees. If you are not able to make that obligation you may want to consider other types of transaction accounts.
Have more questions? Here are commonly asked questions, answered
More guides on Finder