Virgin Income Protection
Receive up to 85% of your income if unable to work with Virgin Income Protection.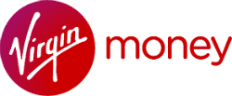 We're reader-supported and may be paid when you visit links to partner sites. We don't compare all products in the market, but we're working on it!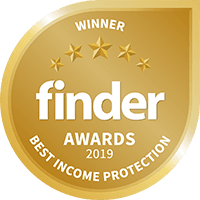 2019 Finder Awards
Winner: Best Income Protection
Virgin Income Protection has strong features and flexible options to suit different needs. Virgin covers up to 85% of a policy holder's income and offers a wide range of options when it comes to benefit periods and waiting periods.
The Virgin Income Protection policy provides much-needed support in the event of illness or injury by offering a replacement income of up to 85% of your income (up to $10,000) a month on its Tailored policy. Virgin offers a host of other optional features including:
Choice of benefit and waiting period
Optional extras including Permanent Disability Cover, Holiday Injury Benefit and Kids Injury Cover
These are some of the reasons why Virgin Income Protection was awarded Finder's best income protection insurance policy for 2019.
This review will explore exactly what's covered under the Virgin Income Protection Insurance policy.
| | |
| --- | --- |
| Maximum monthly benefit amount | $10,000 (Up to 85% of your monthly income) |
| Cover types available | |
| Age of entry | 18-60 |
| How do I apply? | Online with the insurer. |
| Pros | Cons |
| --- | --- |
| Additional permanent disability, holiday injury and kids cover options | |
| Flexible cover for full time workers, as well as those who aren't working | |
Note: Conditions apply, always consult the Product Disclosure Statement (PDS)
Back to top
What does Virgin Income Protection cover?
Virgin Income Protection is designed to offer a financial safety net through an ongoing benefit to help replace your regular income when you are unable to work due to illness or injury. The benefits you receive can be used to help repay your mortgage, buy groceries and manage all your other ongoing expenses, allowing you to concentrate on your recovery.
Tailored Income Protection Insurance.
Requires you to answer some health and lifestyle questions during the application process.
Designed for people who are in stable employment and working more than 20 hours a week, this policy covers up to 85 per cent of your monthly pre-tax income, up to a maximum of $10,000 per month.
There are several choices of waiting period (14, 28, 60 or 90 days) and benefit period (six, 12, 24 months or five years) available.
Back to top
Virgin Income Protection Additional Options to Consider
Permanent disability cover.
Offers a lump sum payment if you become permanently disabled and a doctor declares that you are unable to ever perform two of the following activities without assistance from another person or using special equipment: bathing, dressing, toileting, mobility, feeding.
The lump sum is paid six months after the date of the disabling sickness or injury, and you can choose a cover level of between $50,000 and $500,000.
This option is available to Australian residents aged from 18 to 60 years.
Holiday injury cover.
If the accident that leads to your claim occurs during state school and public holidays or while you're more than 200km from home, this optional extra ensures that you receive a higher level of cover.
It doubles the amount of your first month's benefit, up to a maximum of $3,000. For example, if you have $4,000 of cover per month plus holiday injury cover and then you injure yourself 500km from home, your first monthly benefit would be $7,000.
Kids injury cover.
This benefit offers a cash payment to help your family cope with the treatment of and recovery from common childhood injuries. The benefit can also be used to cover lost income while a parent takes time off work to care for the child.
The payment amount you will receive varies depending on your child's injury. For example, while the benefit for a fracture ranges from $1,000 to $2,500, serious events such as paralysis and major head trauma qualify for a benefit of up to $50,000.
The cover under this additional option ends when the cumulative benefit paid for the insured child has reached $50,000, or when the child reaches 18 years of age.
Back to top
How Much Will Virgin Income Protection Cost?
The cost of your Virgin Income Protection Insurance premiums will be affected by a range of factors, including:
Discounts. You may be able to take advantage of a policy discount from Virgin, such as a five per cent discount if you purchase cover for your partner as well as yourself.
Your gender. As a general rule, life insurance cover tends to cost more for men than it does for women.
Your age. The older you are when you take out cover, the more your premiums will cost.
Your occupation. If you work in a hazardous occupation you will have to pay more for cover than someone who works a low-risk job.
Your health. Your overall health and medical history may also be taken into account when determining the cost of your cover.
Your lifestyle. If you're a smoker, for example, you will pay more for your premiums than a non-smoker because of the many health risks associated with smoking.
Your waiting period and benefit period. The longer your benefit the higher your premium. On the other hand the shorter your waiting period, the higher your premium will be.
Payment
Premiums can be paid fortnightly, monthly or annually, and by paying annually you can get one month per year free. You can also get a discount for insuring multiple people under the same policy, with 5% off your premiums.
You can pay premiums in various ways, with direct debit generally being the most straightforward.
Back to top
What is the age of eligibility for Virgin Income Protection?
Virgin Income Protection Insurance is available for Australian residents aged between 18 and 60 years and is designed for people who are in stable employment. You'll also need to answer a few more detailed health and lifestyle questions in order to take out cover.
Back to top
What are some key exclusions of the insurer?
All policies have exclusions, where no benefits are payable.
With Virgin Income Protection Insurance no benefits are payable for self-injury and suicide within 13 months of taking out cover, as well as some specific exclusions which may apply to your policy based on the entry questionnaire.
No cover for pre-existing conditions within 5 years of taking out a policy or increasing cover.
No cover for suicide or intentional self injury within 5 years of taking out a policy or increasing cover.
No cover for dangerous occupations or dangerous pastimes at any time. If you have a dangerous occupation or pastime, it may be preferable to look at Tailored cover instead.
No cover for known genetic conditions.
No cover while participating in any criminal acts.
Back to top
Virgin Income Protection - Other things to know
Choice of Waiting period. Virgin Income Protection Insurance allows you to choose a waiting period of 14, 28. 60 or 90 days.
Choice of Benefit period. You can choose a benefit period of six, 12, 24 months or a five-year benefit period.
Choice of Benefit Indexation. Unless you specify otherwise, your benefit amount will increase each year up to the expiry age of the policy (age 75) Your level of cover will increase in line with the Consumer Price Index or three per cent, whichever is greater. This obviously also means that your premiums will increase.
Choice of Premium payments. You can pay your premiums fortnightly, monthly or annually, but you will get 12 months cover for the price of 11 months if you choose to pay annually. If you fail to pay a premium within 30 days of its due date your cover will cease.
Cooling-off period. If you wish to cancel your policy in the 30-day period after cover commences, you can contact Virgin to cancel your policy and receive a full refund.
Worldwide cover. Virgin Income Protection Insurance covers you 24/7, anywhere in the world.
Wide range of occupations covered. Virgin covers more than 1,000 jobs.
Claims. If you need to make a claim under your policy, call Virgin on 1300 849 965.
Cover ends. Cover ceases under your Virgin Income Protection policy when the first of the following occurs:
you reach the age of 75
the cover expiry date detailed in your policy schedule
your or the insurer cancels the policy
the policy lapses because you fail to pay your premium
More guides on Finder