health.com.au
Looking for health insurance? Find out if this online health fund has the right cover for you.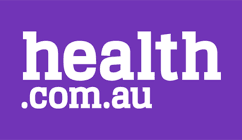 health.com.au is an online provider that offers straightforward policy options with an emphasis on flexibility and choice. This review gives you a breakdown of health.com.au membership benefits and the policies it offers to help you decide if this health fund suits your needs.
Compare health.com.au's policy range and get covered
health.com.au membership benefits at a glance
No excess for kids. Hospital visits for children don't attract any excess fees.
Emergency ambulance transport. Ambulance cover is included as standard in every health.com.au policy.
Choose your provider. You aren't forced to visit a health fund affiliated provider to receive full cover.
Direct debit discount. Opt to pay using direct debit and receive a 4% premium reduction.
Refer-a-friend bonus. Recommend health.com.au to a friend and receive an $100 VISA gift card when they sign up.
What types of health insurance are available?
health.com.au offers policies for both in and out of hospital treatment. They are also available in varying levels of cover to suit different requirements and budgets. These policies are examined more closely in the following sections of this review:
Policy type
Hospital only. Covers you for the cost of treatment and accommodation in a private hospital. Pregnancy services are included in higher tier policies.
Extras only. Claim benefits for out of hospital services such as dental (general, major and orthodontics), optical, physiotherapy and pharmacy prescriptions.
Combined.Get hospital and extras cover in the same policy for comprehensive protection.
How many members does health.com.au service?
health.com.au provides health insurance cover to around 95,000 members. It has a 0.6% market share of the Australian private health insurance sector.
Complaints
health.com.au accounts for:
0.6% of the Australian health insurance market
1.6% of all complaints about benefit payments
0.3% of all complaints about service
1.9% of all complaints that require investigation
Source: Private Health Insurance Ombudsman, State of the Health Fund Report 2016
Is health.com.au nonprofit?
No. However, health.com.au's parent company, GMHBA, is nonprofit.
Who can join health.com.au?
health.com.au membership is open to anyone who meets the basic requirements for health insurance. This means you must:
Be 16 years or older in order to take out your own policy.
Not hold a policy with the same level of cover with another health fund.
Meet Medicare's residency and eligibility requirements.
How many hospital agreements does health.com.au have in my state and in total?
The benefit you receive from your health fund when you receive hospital services depends not only on the level of cover you choose, but also on whether or not your health fund has an agreement with the hospital where you receive treatment.
Check the table below for details of the number of hospital agreements health.com.au has in each Australian state and territory compared to the maximum of any health fund across the industry:
| | Private hospital agreements | Day hospital agreements |
| --- | --- | --- |
| NSW | 84 (industry maximum: 101) | 74 (industry maximum: 96) |
| ACT | 5 (industry maximum: 7) | 7 (industry maximum: 9) |
| VIC | 72 (industry maximum: 84) | 63 (industry maximum: 75) |
| QLD | 44 (industry maximum: 57) | 38 (industry maximum: 51) |
| SA | 28 (industry maximum: 29) | 23 (industry maximum: 27) |
| WA | 17 (industry maximum: 23) | 19 (industry maximum: 26) |
| TAS | 5 (industry maximum: 8) | 3 (industry maximum: 5) |
| NT | 1 (industry maximum: 2) | 1 (industry maximum: 1) |
Additional information about this health fund
Cooling off period. You can cancel your health.com.au policy within 30 days of purchase and receive a full premium refund.
Dependents. health.com.au family and single parent policies cover children until they reach 21 years of age, or 25 years of age if they are studying full-time.
Cover outside of Australia. Your health.com.au policy does not cover you for treatment received outside of Australia.
Suspension of cover. If you do decide to travel overseas or experience financial hardship you have the option of temporarily suspending your policy if you meet the eligibility criteria.
Visitors to Australia. health.com.au offers Overseas Visitors Health Cover (OVHC) for people on a 457 or 485 visa.
Methods of payment. Premiums are paid by direct debit from your nominated bank account or credit card.
Does health.com.au offer Overseas Visitor Health Cover (OVHC)?
Yes! If you're coming to Australia and looking for 457 and 485 visa-compliant health insurance, you can find out more, or apply below.
How to lodge a claim with health.com.au
There are two ways to make a health insurance claim with health.com.au, including:
By swiping your membership card. You can swipe your health.com.au membership card on the spot to claim instantly when you visit a service provider.
Online. You also have the option of signing into your health.com.au online account and lodging a claim 24 hours a day, 7 days a week.
As for medical claims, if you receive a medical bill from a practitioner who does not use health.com.au's medical Access Gap Cover scheme, your claim can only be paid after Medicare has assessed your claim for medical services. If the practitioner does participate in the scheme, they will bill health.com.au directly.
Paying your premium with health.com.au
health.com.au premium payments can be made by direct debit from your nominated bank account or credit card. Your premiums can be deducted on a fortnightly, monthly or quarterly basis.
Frequently asked questions about health.com.au
---
---
Read more on this topic
You might like these...