Skye credit cards
Discover how you can take advantage of interest-free days, 0% foreign transaction fees and repayment plans with a Skye Mastercard credit card.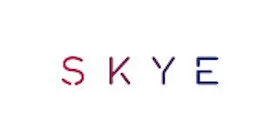 We're committed to our readers and editorial independence. We don't compare all products in the market and may receive compensation when we refer you to our partners, but this does not influence our opinions or reviews. Learn more about Finder .
The Skye Mastercard offers cardholders multiple ways to pay off their credit card purchases with no interest. Whether you want to take advantage of interest-free days, a repayment plan or promotional interest rates with partnered retailers, you can use this guide to compare the features, rates and fees you can expect from the Skye Mastercard.
Comparison of Skye credit cards
Types of cards and plans from Skye
The Skye Mastercard is designed to suit cardholders who want options to pay off their credit card without the pressure of interest. Cardholders can take advantage of 110 days interest-free, giving you more breathing room to pay off your purchases.
You still need to make minimum repayments by the due date listed on each statement. However, it's wise to pay your balance in full by the end of the 110 days as any unpaid balances will collect the 23.99% p.a. standard card purchase rate. This is higher than most purchase rates, so it's best suited to cardholders who can pay off their balance in full by the due date. If you use the card to make a cash advance, such as an ATM withdrawal, you'll also attract the high 25.99% p.a. cash advance rate.
You can also use this card when you're travelling overseas or shopping with an international merchant without attracting foreign transaction fees. This card charges a annual fee for the first year ($99 thereafter).
You can apply for a credit limit up to $50,000, but your approved credit limit is based on lending criteria and a credit assessment.
This card is provided by FlexiCards Australia, an independent credit card company that's owned by FlexiGroup Australia (which also provides Lombard Finance credit cards).
If you want more than 110 days to pay off purchases on your Skye Mastercard, you can also convert card purchases of $250 or more to a 9, 12 or 15 month interest-free instalment plan. This can come in handy if you have large purchases (such as a new mobile phone or a holiday) that you'd like more time to pay off. If you sign up for a SkyePlan, you'll be charged an establishment fee which will vary depending on your interest-free term.
| Term | Establishment fee |
| --- | --- |
| 9 months | 3% |
| 12 months | 4% |
| 15 months | 5% |
After you've made the eligible purchase on your Skye Mastercard, you can log in to your Skye Self Service account within 30 days to convert your purchase to your chosen SkyePlan. The selected interest-free instalment amount will then be debited to your account each month over the nominated term.
You can also take advantage of promotional interest rates with retail partners. The rates will vary between retailers, but remaining balances will attract the expired promotional rate. This is a high interest rate, so it's important that you aim to pay your purchase off in full before this applies.
What are the benefits of banking with Skye?
This card offers 110 interest-free days on purchases. Most credit cards offer up to 44 or 55 interest-free days, so this is one of the longest interest-free features on the market.
You can also tailor your cards interest-free days to best suit your ability to repay. With the option of a 9, 12 or 15 month interest-free instalment plan, you can choose a repayment plan that suits your purchases and financial goals.
Skye Mastercard is the first Australian credit card to offer MOTION CODE technology. This means that the three-digit dynamic card verification value (CVV) refreshes to a random security code every hour. Similar to a regular credit card, it's displayed on a CVV screen on the back of your card. This feature can help protect you from fraudulent transactions, as the dynamic data becomes unusable once refreshed (unlike the static CVV on most cards). If you're approved for a card with MOTION CODE capability, you'll be charged a $20 fee.
As well as MOTION CODE security, your purchases are safeguarded by Mastercard SecureCode to protect you when you're shopping online or Mastercard Zero Liability to protect you from fraud and other unauthorised transactions. You can also contact the 24/7 Mastercard Global Service if your card is lost or stolen or you require an emergency card replacement or cash advance.
It's easier to make payments when you shop as you can tap-and-go upon check out using your compatible device if you link your Skye card to Apple Pay.
How to apply for a card with Skye?
You can apply for the Skye Mastercard online if you meet the following eligibility requirements:
Age. You must be at least 18 years old.
Income. You must earn at least $25,000.
Residential status. You must be a permanent Australian resident to apply.
When you're applying, you'll also need to provide the following details to complete your application:
Contact details. Including your mobile number and email address.
Proof of identification. You'll be asked to provide copies of your Australian driver's licence, Medicare card or Australian passport.
Bank statement. You'll be asked to provide a recent bank statement to help verify your income details. You can do this by emailing Skye after submitting the application or by securely signing into your bank account during the application.
The Skye Mastercard and SkyePlans could be a competitive offer for cardholders looking to cut interest costs. As this isn't only low interest offer on the market, make sure to compare a few options before applying.
Back to top
More guides on Finder
Skye Mastercard – Exclusive Offer

Looking for an alternative to buy now, pay later? Compare the instalment plans, 110 interest-free days and balance transfer on this exclusive Skye Mastercard offer.

Skye Mastercard

Take advantage of a long-term interest-free offers on purchases and a 0% foreign transaction fee with the Skye Mastercard.
Credit Cards Comparison
* The credit card offers compared on this page are chosen from a range of credit cards finder.com.au has access to track details from and is not representative of all the products available in the market. Products are displayed in no particular order or ranking. The use of terms 'Best' and 'Top' are not product ratings and are subject to our disclaimer. You should consider seeking independent financial advice and consider your own personal financial circumstances when comparing cards.