Travel debit cards for Europe
Find the best travel debit card to help you manage your money on a European summer holiday.
We're reader-supported and may be paid when you visit links to partner sites. We don't compare all products in the market, but we're working on it!
The flights are booked, your bags are packed and a beautiful European summer awaits. But before you can embark on your road trip across Europe, there's one important issue that needs to be solved: how will you manage your money while you're overseas?
Travel debit cards provide an easy and convenient way to access your money all through Europe, without the inconvenience of expensive interest payments or overseas ATM fees. Let's take a closer look at how you can find the best travel debit card to help you control your finances as you spend your way across Europe.
Google Pay
Apple Pay
Monthly fees: $0
No international transaction fees
Up to 10 currencies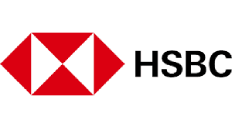 HSBC Everyday Global Account
Special offer:

$100 cash bonus for new HSBC customers.
Earn 2% cashback on tap and pay purchases (T&C's apply).
Special offer:

$100 cash bonus for new HSBC customers.
Earn 2% cashback on tap and pay purchases (T&C's apply).
Compare travel debit cards
What is a travel debit card?
Just like a regular debit card, a travel debit card provides easy access to the funds you hold in a savings or transaction account. However, travel debit cards have a range of special features designed to make them convenient for overseas use. These include worldwide acceptance, no overseas ATM withdrawal fees, and protection against fraud.
What are the benefits of travel debit cards?
There are several reasons why you should consider using a travel debit card to pay for purchases on your European summer holiday, including:
Spend your own money. Unlike credit cards, which encourage you to run up a debt and accrue interest charges, debit cards allow you to spend your own money.
Easy access. Travel debit cards issued by Visa and MasterCard are accepted all over Europe wherever Visa and MasterCard credit cards are accepted.
No overseas ATM withdrawal fees. Some travel debit cards do not charge any fees when you withdraw money from an overseas ATM, allowing you to access your money whenever you need to without incurring any penalties.
No currency conversion fees. Many travel debit cards do not have any currency conversion fees, allowing you to pay for purchases in foreign currencies without incurring any extra fees. They also offer better exchange rates than prepaid travel cards.
Convenient. Unlike a prepaid travel card, you don't have to worry about pre-loading money onto your debit card before you travel. Instead, the funds are drawn directly from your linked bank account.
Reward points. Depending on the travel debit card you choose, you may be able to earn reward points or frequent flyer points on your overseas purchases.
Fraud protection. Just like regular debit and credit cards, travel debit cards provide protection if you're a victim of fraud.
What fees and charges apply to travel debit cards?
If you're planning to use a debit card to pay for purchases on your European holiday, keep an eye out for any fees and charges that may apply to your spending, such as:
Overseas ATM fees. While some cards don't charge you for overseas ATM withdrawals, other cards do have a penalty attached.
Currency conversion fees. Currency conversion fees are waived on some travel debit cards but not all.
Cash advance fees. If you overdraw your account, you can typically expect to be charged a cash advance fee.
Ongoing fees. The transaction account linked to your debit card may come with an ongoing monthly fee. However, this fee may be waived if you satisfy specific terms and conditions, such as depositing a minimum amount into your account each month.
Other drawbacks of travel debit cards
There are a couple of other issues you should also be wary of when using a debit card overseas. The first is what will happen if your card is lost or stolen – how long will it take before you can access a replacement card? You could be left stranded for a week or more while you wait for a replacement card to be sent.
The second issue concerns emergency funds. If you experience an unexpected emergency while travelling around Europe and need urgent funds, what will you do if there is no money is left in your account? In this situation, the extra spending power provided by a credit card guarantees added flexibility.
Finally, it's also important to be aware that there are some purchases for which you may not be able to use your debit card. For example, if your Parisian hotel or Rome car rental agency requires card details to pre-authorise a booking, in some cases debit cards will not be accepted.
What travel debit cards are available?
There are a few different types of travel debit cards worth considering for the European summer:
How to choose a travel debit card
How can you find the right travel debit card? Make sure you keep the following tips in mind:
Consider your spending needs. How often will you be using your debit card during your trip to Europe? How much money do you plan on spending? Will the card be the main tool you use to manage your travel money?
Compare your options. Next, decide on the type of travel debit card you want and compare a range of suitable options. Look at the fees and features of all accounts to decide which one is right for you.
Compare fees. Check to see which fees apply and which fees will be waived by each account. Remember to consider overseas ATM withdrawal fees, currency conversion fees and cash advance fees.
Look at the account. Remember, also, to look past the debit card and examine the features of the account it's linked to. Is there a monthly fee? Can you avoid this fee by meeting special terms and conditions? Does the account provide easy access to your funds at all times?
By answering these questions and carefully examining your spending requirements, you'll be able to find the right card for your needs.
What other options are available to manage my money overseas?
There are some other alternatives to travel debit cards that you may wish to consider for your European summer holiday, including:
Travel credit cards
Travel credit cards work in the same way as any normal credit card except that they're specifically designed to make overseas purchases more affordable. This means that you can avoid currency conversion and overseas ATM withdrawal fees, plus take advantage of complimentary travel insurance as one of the perks of your card.
Pros
Widely accepted across Europe and around the world
No currency conversion fees
No overseas ATM withdrawal fees
May be able to earn reward or frequent flyer points
Receive the exchange rate available on the day (of course, depending on economic circumstances, this could also be a disadvantage)
Access to credit means you can spend more on your holiday
Travel credit cards offer a range of perks that commonly includes complimentary travel insurance, concierge services and overseas purchase protection
Cons
Unlike travel debit cards, when you use a credit card you're not spending your own money
Interest charges apply and can cause the cost of your holiday to increase rapidly
Travel credit cards usually feature annual fees
Prepaid travel cards
A prepaid travel card offers convenient access to your cash overseas. These types of cards allow you to pre-load money in multiple currencies onto the one card, with the convenience of locking in an exchange rate before you head overseas.
Pros
Plan ahead and get your travel money needs sorted before you travel
Load up to 10 currencies onto one card
Lock in an exchange rate before you head overseas and protect yourself against falling exchange rates
No currency conversion fees when you use your card overseas
Available from major banks
Some cards allow you to earn frequent flyer points
Cons
Exchange rates that are lower than other travel money options
Some cards charge overseas ATM withdrawal fees
Your card may not offer support for all the currencies you will need on your journey
You may need to pay a fee when you load money onto your card
Cash
Another travel option is to do things the old-fashioned way and carry cash with you as you travel your way around Europe. Having access to physical currency can be extremely convenient when travelling, but carrying money with you everywhere you go is a risky move. While having a small amount of local currency tucked away in your pocket is a good idea, carrying cash to fund all your overseas purchases is definitely not recommended.
Pros
Always have cash on hand to pay for purchases
Purchase foreign currency before you leave Australia and find the best exchange rate
Cons
You'll need to carry large sums of cash – this makes you a target for thieves
Risk of losing your wallet
Don't buy foreign currency at the airport – fees are higher and exchange rates lower than elsewhere
Tips for managing your money in Europe
There's plenty more you can do to better manage your money on your European summer holiday, including:
Cover all your bases. It's usually a good idea to consider multiple options when managing your money overseas. For example, while you could rely on a travel debit card for most purchases, it's handy to have some hard currency available for day-to-day expenses and a credit card as a backup in case of emergency.
Watch out for thieves. Europe's most popular destinations are teeming with tourists in the busy summer months. With this in mind, be wary of thieves in crowded public spaces.
Be prepared for high prices. Summer (June, July and August) is peak tourist season in Europe, which means prices are also at their highest. Remember this when calculating the cost of your trip.
Know your emergency contacts. Would you know who to contact if your debit card was stolen while you're exploring Europe? Plan ahead so that you know how to cancel your card as quickly as possible if the need ever arises.
Spend sensibly. There is so much to see and do in Europe that it can be tempting to try and cram as much as possible into one trip. Doing so is undoubtedly one of the joys of travelling, but just remember to take it easy with your holiday spending. Make a rough budget before you depart and try your best to stick to it.
It's not all about the Euro. Remember that not all European countries accept the Euro as their official currency, so if you're travelling to Sweden, Switzerland or a number of other regions you may need to stock up on the local currency.
Do your research. Want more great tips on how to manage your money on a European summer holiday? Check out the finder.com.au travel money guide to Europe.
Got it! What do I do now?
The next step is to use the table above to compare transaction accounts that feature travel debit cards. Compare the fees and features of these accounts to see which one is best designed to meet your needs.
Once you've found a suitable account, click the relevant "Go to Site" button and you will be securely redirected to the website of the bank that offers that account. Once there you can read the full terms and conditions that apply and, if you're sure the account is right for you, begin an application.
You'll need to provide your personal information and contact details to sign up for an account, and your debit card will typically be sent to you within 7 to 10 business days. Then all you have to do is sit back and start planning the perfect European summer adventure.
More guides on Finder