Motor Burnout Insurance
Worried about how much it would cost to replace your large (and expensive) appliances? Motor burnout insurance could help you.
Insuring items in your home for damage or theft makes sense. But what about those big appliances in your home, like your fridge, washing machine or split-system air conditioner? For these large-ticket items, there's motor burnout insurance, which you can add to your home insurance policy. Motor burnout insurance could help you in case your appliances burnout. Keep in mind that every provider have their own conditions, so be sure to read the PDS before you buy.
Protect your appliances (and your wallet) with motor burnout insurance
What is motor burnout?
Motor burnout, or fusion damage, is where the electrical motor in your major appliance breaks down due to surges in the household electrical circuit from lightning strikes, or from older appliances sending power surges back into your home circuits.
What is motor burnout insurance?
Motor burnout is not a standalone insurance type. It is an option for cover under your home and contents insurance or sole contents insurance.
How much does it cost?
The costs involved with having motor burnout insurance can be varied as it comes bundled as an optional extra. The cost of home and/or contents insurance can vary according to postcode, what kind of dwelling you are insuring, and even if you're a homeowner, landlord or renting the premise.
As an example, for a couple renting a two-bedroom unit in eastern Melbourne and insuring contents for $40,000 with motor burnout insurance as an extra, some leading insurance companies gave us these quotes:
| Company | Fortnightly | Monthly | Yearly |
| --- | --- | --- | --- |
| Australia Post | $10.21 | $21.64 | $218.02 |
| Budget Direct | $9.40 | $19.70 | $196.47 |
| Dodo | $9.43 | $19.66 | $197.45 |
| ING Direct | $9.67 | $20.43 | $206.29 |
* Quotes sourced from providers on 23 May 2016.
Note that the above quotes only cover motor burnout with your contents insurance policy. This means that some fixed items, like air conditioners won't be covered. If you want to make sure you're covered for all your items, it could be a better option to get a combined home and contents insurance policy and add motor burnout cover on top of that. There are many options with these quotes, such as discounts for buying online, discounts for combining home and contents, and multi-policy discounts for including other kinds of insurance into the one bundle. Levels of discount vary so you may need to do some more investigation until you find what you're happy with.
Is motor burnout insurance worth it?
You could argue that insurance is only worth it when you use it. You may have car insurance but never have an accident. Is it worth it then?
You may never have an appliance burn out. Regular contents insurance can protect damage to your household appliances, but if your PDS specifically states that insurance covers general damage and wear and tear but not motor burnout, if it happens you will be left with a large cost to replace your fridge, air conditioner or vacuum cleaner.
If you have adequate surge protection then motor burnout insurance might be low on your list of insurance requirements. If you have older appliances that are less expensive to replace then, again, perhaps motor burnout insurance isn't for you. However, if these older appliances surge back into your house's electrical circuits and overload your brand new bagless vacuum cleaner, you could be stuck.
It is generally a good idea to be insured against the "what-if's" so you're not left in the lurch when the worst-case scenario happens.
How do the policies work?
Motor burnout insurance is an extra for your contents insurance. It specifically covers the incident of the electric motor burning out in an appliance rather than damage from any other source, such as physical damage or an air-conditioning unit falling off a wall, for example.
Types of appliances covered by this insurance include:
Refrigerators and washing machines
Split-system air conditioners
Vacuum cleaners
Ceiling fans
Electric garage doors
The level of coverage may vary based on the age of the appliances being insured. Older motors with more wear and tear will cost more to insure than new appliances freshly installed in your kitchen and laundry. Some policies can also include a food spoilage clause so make sure you ask for details when enquiring.
What kinds of exclusions are there?
Some common exclusions for motor burnout coverage are appliances that are:
More than 15 years old
Covered by a guarantee or warranty
Used for a business
Not kept at your insured address
Each insurance type has a product disclosure statement (PDS) which you are encouraged to read to understand everything you are covered for and what you can claim.
Compare the PDS for a number of policies offered in Australia to see what is covered under contents insurance. You can check out an article here that explains contents insurance in more detail.
---
Get the latest home insurance news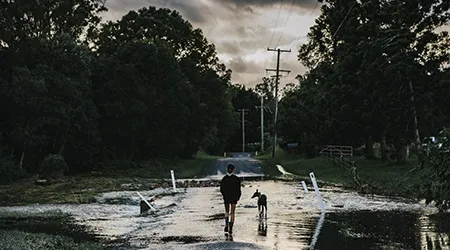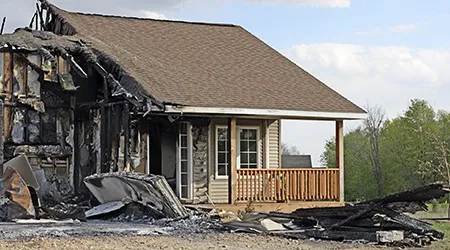 Bushfire victims are being warned of another potential danger, as scammers often strike in the wake of a natural disaster. Read more…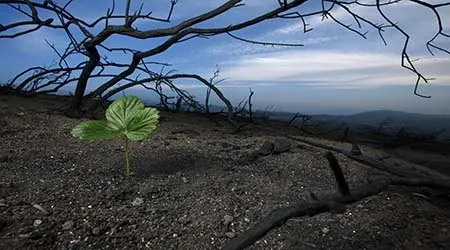 Related Posts