What is the difference between a kids bank account and a regular bank account?
Open a kids bank account to give your child the best financial start in life.
Do you want to set the young ones up with a bank account? If you're unsure about which type of account to open, to help you decide, here's how bank accounts for children are different from regular bank accounts for us grownups.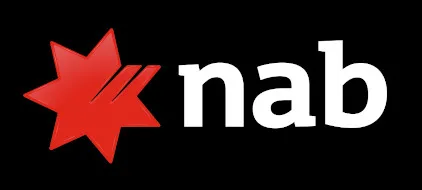 NAB Classic Banking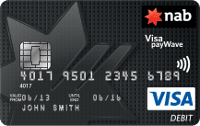 Kids Bank Account Offer
Enjoy convenient, unlimited access to your money.
$0 monthly account fee.
Tap and pay with your NAB Visa Debit card or your phone using Apple Pay, Google Pay, Samsung Pay or NAB Pay for Android. Temporarily block your card at the touch of a button if you lose it.
Monthly account fee: $0
Linked debit card: Visa
ATM withdrawal fee: $0
Overseas EFTPOS fee: 3%
What is a kids bank account?
A kids bank account is a transaction account for children. Kids aged under 12 will have limited access to their account as withdrawals are only available by electronic funds transfer or at a bank branch. Kids bank accounts can be interest-bearing. These types of accounts also give your child the option of splitting their funds between a bank account and a savings account so they can earn a high rate of interest comparable to most high interest savings accounts.
Search and compare kids bank accounts below
Looking for a prepaid card for your kid's pocket money?
Spriggy is a mobile app with a linked prepaid card which helps Australian parents and their kids to manage their money together and track their progress in a fun, interactive app.
$30 per year for each child
Pre-paid Visa debit card accepted anywhere
Cards come in a range of funky, kid-friendly designs
Keep tabs on your child's spending, saving and chores via the Parent Wallet
Try the app for free for 30 days. Sign up online in 2 minutes or less by clicking the "Go to site" button.
What are the differences between a kids bank account and a normal bank account?
Kids bank accounts are different from regular bank accounts in the following ways:
Interest and bonus interest. Regular bank accounts rarely reward the account holder with interest. Kids savings accounts not only provide a variable base rate of interest, but your kid can earn a competitive bonus rate of interest when they maintain regular deposits and make no withdrawals.
Debit card access. Debit card access is a key difference between a kids bank account and a regular bank account. Kids bank accounts with a linked debit card are available for applicants over the age of 12 or 13. Otherwise you and your child must visit a branch to make a withdrawal.
The types of kids bank accounts
Bank accounts for children fall into two categories: bank accounts that pay bonus interest and those that don't. In both cases, kids bank accounts are low fee accounts and come with extras to help children save money such as online savings games and interactive savings graphs.
Bank account features to help children save money
A kids bank account teaches your child about managing money and it gives them an incentive to save.
Savings incentives. Children's bank accounts often reward regular deposits and withdrawals with bonus interest. The base variable interest rate (or no interest at all) applies if your child makes a withdrawal or doesn't make a deposit.
Savings features. Kids can learn to save in a fun and engaging way – children's bank accounts have online tools and programs that graph savings progress and encourage further saving through games and activities.
Read about Jake's CommBank Youthsaver Account to see how much he can save in a year.
Jake opened a Commonwealth Bank Youthsaver Account when he started part-time work at McDonald's. The account paid him a bonus interest rate of 2.30% p.a. when he makes no withdrawals and at least one deposit each month. Jake deposits $100 a week into his Youthsaver account after making an initial deposit of $100. At the end of the year he has saved a total of $5,361.41, including $61.41 in interest. His interest earnings are below the minimum amount set by the tax office so he does not need to include these earnings on his tax return.
How to open a kids bank account
Your child may be able to open a bank account in their own name depending on their age. You need to be the parent or legal guardian of a child under the age of 13 to open an account on their behalf. Children 14 years of age or older can open an account in their own name. They may need to provide their TFN, identification and be able to consistently sign their name to complete the process.
Kids bank accounts and taxation rules
Taxation rules are different for children and adults.
If your child manages their bank account. Your child must lodge a tax return in their own name if they're under 16, they make deposits and manage their own account and receive more than $420 in interest from funds held in their bank and savings account. Your child will also need to lodge a tax return if they're over 16 years of age and receive more than $120 in interest throughout the year.
If you manage your child's bank account. If you're managing the account and making deposits and withdrawals on your child's behalf, then you're responsible for including information about interest earnings in your own tax return. Remember, the interest earned on money gifts deposited into your child's bank account must be included in your or your child's taxable income.
Kids bank accounts are a great way to introduce your child to managing and saving money. Most financial institutions offer a children's bank account so be sure to compare all the products out there before you make a choice.
The latest in kids banking
Related Posts