Finder makes money from featured partners, but editorial opinions are our own.
Classic car insurance Australia
Own a vintage or a classic car? See what classic car insurance policies include and get cover for your pride and joy.
Your classic or vintage car will need classic car insurance or vintage car insurance.
They are specialist insurance policies and are specifically designed to cover older vehicles against accidental damage, fire, theft, storm, hail and much more.
Since vintage and classic cars can be quite expensive and require a lot of hard work to restore and maintain, these insurance policies can protect your pride and joy.
Read on to see what these policies cover, what they don't, costs and how you can make a claim.
Is my car recognised as classic or vintage?
Different policies apply for both classic and vintage cars, so how do you know which category your vehicle fits into? Well, there are three categories available for older cars on the Australian insurance market — classic, vintage and veteran — and these classes are determined by your vehicle's date of manufacture.
| Classification | Age |
| --- | --- |
| Classic | Cars that are 15 years or older (some insurers specify that cars must be 20 years or older) qualify for classic car insurance |
| Vintage | Vehicles built during the period between 1919 and 1930 |
| Veteran | Vehicles built before 1919 |
Cars used for hobby or recreational purposes can be covered under classic car insurance and vintage car insurance policies.
How is classic car insurance different?
Classic car insurance is a lot like comprehensive car insurance, but with some special benefits and conditions that make it perfect for vintage vehicles. Most bigger insurers will only recognise your car as a classic if it's used for special events, or not driven too frequently. If you're driving a classic car every day, a good option may be a specialty classic vehicle insurance company. These specialists typically offer benefits including:
Choice of repairer. You know your car best, and can use your preferred mechanic.
Agreed value only. Market value is generally unsuitable for vintage vehicles, so agreed value is used to determine worth.
Salvage rights. If disaster strikes and your classic car is written off, you may choose the option of retaining the unrepaired vehicle as well as the insurance payout.
Limited usage cover. In many cases, classic cars are only driven infrequently. Many insurers are willing to accommodate this with discounts.
Lay up periods. Many vintage cars spend a lot of time being laid up, maintained, cleaned or otherwise pampered. Many classic car insurance policies will factor this in to reduce your premiums.
Cover for modifications. Classic cars sometimes attract modifications and attachments over the years. While they can cause problems for standard car insurance, these are no problem for classic car insurance.
What does classic car insurance generally cover?
Although the exact level of cover available differs between insurers, classic car insurance will generally cover the following events:
Accidental damage caused to your car. If your vehicle is damaged in an accident, your insurer will cover the cost of repairing or replacing it.
Loss or damage to your car by fire. Cover is available when your vehicle suffers loss or damage caused by fire.
If you damage another vehicle/property. If your vehicle is involved in an incident that causes damage to someone else's vehicle or property and you are at fault, your classic car insurance policy covers your legal liability. This includes cover for your legal costs and insurers generally offer liability limits of $20 million or $30 million.
Modifications, options or accessories to your car. When accidental damage, fire, flood, storm, theft, attempted theft, vandalism or a malicious act cause loss or damage to any modifications, options or accessories fitted to your vehicle, this will be covered by your insurer.
Storm or flood damage your car suffers. Your classic car insurance policy covers repair or replacement of your vehicle when it is damaged by storms or flood.
Theft or attempted theft. If your car is stolen and later found damaged, or if your vehicle suffers damage when thieves try to steal it or something from inside it, the repair or replacement cost will be covered by your insurer.
Vandalism or malicious act. Cover is available for loss or damage resulting from vandalism or a malicious act.
Windscreen and window glass damage. The cost of repairing your window glass or windscreen when it suffers accidental or malicious damage is included in cover.
Emergency repairs to vehicle. The cost of emergency repairs following an insured event will typically be covered up to a specified limit.
Other features you have added. Other features included in many policies include cover for your legal representation costs, for personal items carried in your vehicle that are stolen by thieves or damaged in an accident, storage costs, towing and trailer damage.
What if my vehicle has modifications or accessories?
Many classic cars feature modifications and accessories that were not original standard features on the vehicle. Thankfully, classic and vintage car insurance policies provide cover for the modifications and accessories on your vehicle.
When any of your modifications or accessories suffers loss or damage caused by accidental damage, fire, flood, storm, theft, attempted theft, vandalism or a malicious act, this will be covered under your insurance policy.
When will my vehicle not be covered?
A list of general exclusions applies to all classic car insurance policies. Your claim will usually not be paid if:
It is for the cost of hiring a vehicle.
It is for loss or damage that occurs outside Australia.
It is for tyre damage caused by braking, punctures, cuts or bursts.
It is for mechanical, structural or electrical failures.
It is for repairs to old damage.
Your claim is for deterioration, rust, corrosion or wear and tear.
Your claim is for loss that occurs because you can't use your vehicle.
It is for the cost of fixing faulty repairs, unless the original repairs were authorised by your insurer and carried out in relation to a claim.
It is for the cost of replacing lock barrels and coded keypads.
It is for depreciation or the loss of value of your vehicle.
It arises because your vehicle is on consignment
The loss or damage was caused intentionally by you, or by someone acting with your consent.
It was caused by the legal seizure of your vehicle.
It was caused by war, riot, civil unrest or the use of nuclear material.
It relates to any act of terrorism.
It is caused by the discharge or escape of any pollutant or contaminant from your vehicle.
It arises from a breach of contract.
It is caused by you failing to secure your vehicle or leave it safe after it breaks down, is involved in an accident or is stolen and recovered.
How is "agreed value" of the vehicle determined?
Classic car insurance policies generally insure your much-loved vehicle for an agreed value. The agreed value is the amount that you and your insurer agree that the car is worth at the time of application, and that's the amount you will be paid if your vehicle is written off. This figure will include any modifications that have been made and any accessories that have been fitted to your vehicle.
What exactly am I covered for under an Agreed Value Policy?
An Agreed Value policy will generally provide cover for;
The agreed value that your insurer has recognised at the time of application
Any modification or accessories that are attached to your vehicle
The registration of your vehicle and any CTP insurance
Any other on-road costs
How do I get my car valued?
There are a number of specialist car valuation services available that can provide you with a valuation of your vehicle to give to your insurer. Some valuation services are able to provide valuations entirely online for roughly $15 depending on the service. Details they will usually require include;
Vehicle Version
Body Type
Kilometers
For vintage vehicles, insures will generally require additional information to provide an accurate price such as any modifications, accessories or damage to the vehicle
Although agreed value policies generally cost more to take out than market value policies, they also offer a higher payout.
What additional evidence can help with the valuation of my vehicle?
Photos of the vehicle
Ratified value documentation from an owners club
How much does vintage car insurance cost?
There are a number of factors that can influence exactly how much your vintage car insurance or classic car insurance policy will cost. These include:
How old you are. Younger drivers have less experience on the road than older drivers and statistics show that they are involved in more crashes. This fact is reflected in insurance premiums.
The make and model of your vehicle. A classic Jaguar is obviously going to be worth more and also be more desirable to thieves than a 1970s Lada, so this will affect the price of cover.
How much your drive. Someone who covers 20,000 kilometres each year is going to have to pay more for their insurance cover than someone who notches up far lower annual mileage figures.
Whether you're male or female. Road accident statistics show that women are involved in fewer accidents than men — forget all those old clichés about women drivers! — so women can be less expensive to insure as a result.
Where your vehicle is kept. A car left parked on the street is much more likely to suffer loss or damage than one that is kept locked in a secure garage.
Where you live. Certain parts of the country are more prone to crime and serious storms, for example, so this can also affect the cost of your premium.
Your driving record. If you have a long history of traffic offences, involvement in accidents and insurance claims, you can expect to pay more for your cover.
Security devices. If your vintage car features a security system or immobiliser, this will make it a much less attractive target for thieves and therefore reduce the cost of your cover.
What about classic motorcycle insurance?
Classic motorcycle insurance is usually available for motorbikes more than fifteen to twenty-five years old, depending on the insurer. Some may also have special requirements concerning its frequency or purpose of use. This typically includes the benefits of comprehensive insurance alongside the usual advantages of classic vehicle insurance, such as choice of repairer, salvage rights, etc.
One of the main things that makes classic motorcycle insurance different is that premiums tend to be lower than for newer and more powerful bikes. Insurers recognise that classic bikes tend to be involved in fewer accidents than modern ones, and are generally used in a safer manner.
Making a claim for classic car insurance
If you ever find yourself in a situation where you need to make a claim on your classic car insurance policy, follow these steps to make the process as easy as possible.
If you've been involved in an accident, make sure everyone is safe and unhurt. Call emergency services if needed. Alternatively, if your car has been stolen, report the theft to the police immediately.
Exchange details with anyone else involved in the accident, taking down their names, addresses, contact numbers, driver's licence numbers, rego numbers and insurance details. You can also obtain the details of any witnesses and take photos of the accident scene if it is safe to do so.
Do not admit any liability. Also, make sure that you remain at the scene of the accident of you are required to do so by law.
Phone your insurer as soon as possible after any incident that may lead to a claim. Notify them of what has happened and provide as many details as possible.
Your insurer will advise you what to do next. You may have to fill out a claim form or provide any supporting information and documentation required by your insurer.
Once you've provided all the relevant information about the incident, your claim can be assessed.
Why you can trust Finder's car insurance experts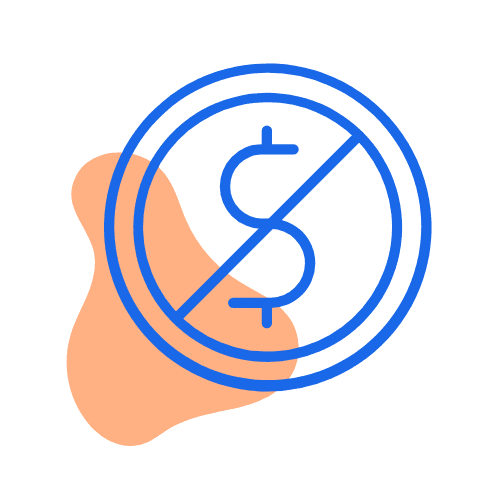 We're free
You pay the same as buying directly from the car insurer. Better still, we regularly run exclusive deals that you won't find on any other site – plus, our tables make it easy to compare policies.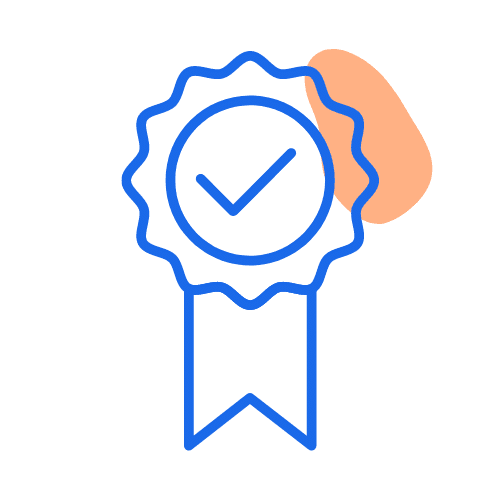 We're experts
Our team of car insurance experts have
researched and rated
dozens of policies as part of our
Finder Awards
and published 330+ guides to make it easier for you to compare.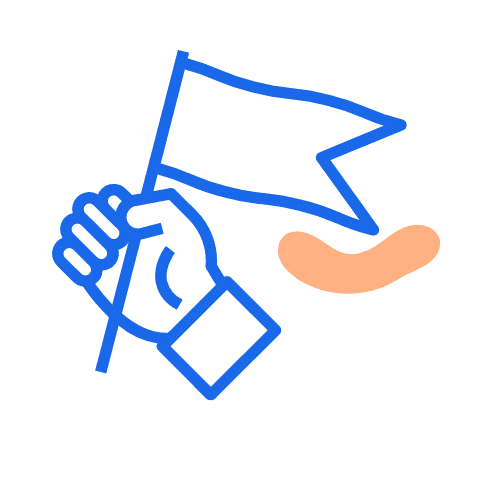 We're independent
Unlike other comparison sites, we're not owned by an insurer. That means our opinions are our own and we work with lots of car insurance brands, making it easier for you to find a good deal.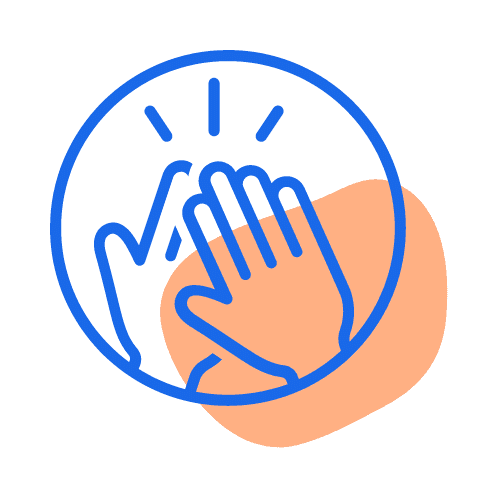 We're here to help
Since 2014, we've helped 300,000+ people find car insurance by explaining your cover options, simply and clearly. We'll never ask for your number or email. We're here to help you make a decision.
Some final questions you might have
---
Get the latest car insurance news
Millions of Australian motorists are putting lives at risk by multitasking behind the wheel, according to new research by Finder.
Read more…
Compare Car Insurance
Australians are struggling to keep up with car maintenance and repairs due to the rising cost of living, according to new research by Finder, Australia's most visited comparison site.
Read more…