Finder makes money from featured partners, but editorial opinions are our own.
Windscreen Insurance
Windscreen replacement insurance takes your excess back down to zero so you're not out of pocket if your car window is chipped.
Replacing your windscreen can cost anywhere between $250 and $1,000, even if it's a tiny chip. Luckily, you can add excess-free windscreen replacement insurance to a comprehensive car insurance policy. It means that you pay a little extra and in return don't have to pay a huge $600 excess when you make a windscreen chip claim.
Consider adding excess-free windscreen cover to one of these policies
We can't show you prices because each policy is tailored to you and the type of car you drive, so compare features first, click through for a personalised quote and select to have excess-free windscreen replacement insurance included in your policy.
Does car insurance cover broken windscreens?
Most policies will treat your windscreen, sunroof and other windows like they do any other part of your car. Your policy will cover them if they're damaged from an event listed in your policy like fire, theft or storm.
That means a third party fire and theft policy will cover your glass if it's damaged by fire or theft. A comprehensive policy has your back for those two scenarios plus a range of others like hailstorms, accidents, vandalism and more.
How do insurers replace broken glass?
Typically, insurers are able to choose whether they want to pay to repair or replace the glass as appropriate. Generally, this will simply be done based on the mechanic's recommendation.
Car insurers will typically offer a lifetime guarantee on all repairs carried out by their approved providers, including glass repair and replacement, so it's in everyone's interests to make sure it's fixed properly, whether that means repair or replacement.
Depending on the policy, you can claim these costs under car insurance but:
You will need to pay your car insurance excess
Your premiums might increase or you might lose a no claims bonus
This is where the excess-free glass replacement car insurance extra comes in.
How does the windscreen replacement extra work?
This extra-cost option raises your premiums but lets you make claims for broken glass only without needing to pay the excess. Where applicable, it may also let you keep your no claims bonus.
This typically covers broken sunroofs, windows and windscreens, but not mirrors, dashboard screens or similar.
It's generally not unlimited though. In many cases you will only be able to exercise this option once every 12 months.
Typically it will not affect your cover in any way except in that it lets you make broken glass claims without paying an excess or losing applicable bonuses.
What to do if you get a crack in your windscreen?
No matter where the crack is, you should get it attended to immediately. Cracks have a tendency to spread and multiply once formed, especially those near the edge of your windscreen, and could easily threaten the integrity of the entire glass if not treated at once.
Each state has its own laws regarding how much windscreen damage you can legally drive with but it's generally illegal to drive with major cracks or cracks that impair your vision.
Examples include:
Any crack that penetrates more than a single layer of glass.
Cracks of a certain size and shape within the area wiped by the windscreen wipers. For example, a bullseye crack larger than 16mm in diameter or a hairline crack longer than 150mm.
Any other damage that can impair a driver's vision including discolouring and scratches.
You can expect your comprehensive car insurance to cover the costs of damage to your windscreen, as well as glass on other parts of your car. As usual, though, you will have to pay an excess for the claim. Often, this excess will be greater than the cost of repairs, making a claim pointless. Once again, this is why a special excess-free windscreen claim option is worth adding to your policy.
Are you covered if a rock flies up and cracks your windscreen?
When people ask about windscreen cover, they usually want to know about those infuriating little rocks that fly out of nowhere, crack your windscreen then fly off leaving the rest of your car untouched.
The good news is most comprehensive car insurance policies will take care of you. You won't be able to get away with anything less than that, as comprehensive is the only level of protection that covers you for accidental damage.
To make sure your claim is honoured, report the damage to your windscreen immediately to your insurer and use a licensed repairer, preferably one recommended by your insurer. Send in a photograph of the damage and your car's surroundings, as well as a measurement of the crack. This will serve as evidence in case your insurer refuses to pay.
Why get excess-free windscreen replacement?
If you travel a lot, the risk of getting a chipped or broken windscreen is much higher. Plus, if you think you'd struggle to pay the cost of fixing or repairing a broken window or windscreen, then windscreen replacement may be worth that little extra.
This is because driving around with a broken or chipped window is unsafe, and can end up causing further damage to your car that won't necessarily be covered by insurance.
Windows and the windscreen contribute to a car's structural integrity, so accident damage might be more severe.
If the accident could be said to result from the broken glass, for example if you were distracted by something fly in through the window, then an insurer might deny a claim and say that you shouldn't have been driving the car.
Water damage, electronics failures, rust and other deterioration generally isn't covered by car insurance. You probably wouldn't want to drive in the rain with a broken window.
Generally, you might want to make sure you're in a position to get broken glass repaired as soon as possible, whether it's out of pocket or through insurance.
The added cost of this extra will depend on your situation, and on how much it will typically cost to replace the windscreens in your vehicle.
How much does a windscreen cost to replace?
The cost of a replacement windscreen can vary widely. You can expect to pay anywhere from $250 to $400 for common cars like a Holden Commodore or Toyota Corolla. There are plenty of aftermarket windscreens for those models on the market and the labour is pretty straightforward.
However, windscreens for some models are harder to come by or are equipped with specialised sensors. This means you'll end up paying up to $1,000 or more. For example, some newer cars have automatic rain sensors that activate your wipers when they sense rain.
Can you choose your own repairer?
Some policies allow you to choose your own repairer but it varies. Insurers may handle it one of a few ways:
Your policy automatically requires you to use the repairer it chooses
Your policy automatically gives you the option to choose your own repairer
You can purchase an optional upgrade that gives you the option to choose your own repairer
Your insurer will consider a quote from your repairer, but it gets to choose whether you use its repairer or yours
If you're using insurance to make a windscreen-related claim, there's not much downside to using a repairer in the insurer's network. Repairing or replacing a windscreen is a relatively straightforward process and insurers usually offer a lifetime guarantee for in-network repairs.
The option to use your own repairer is handy for complicated repairs, but windscreen repairs are usually simple.
Is it worth it?
There are a few different ways to handle damaged glass, with or without car insurance.
Paying out of pocket: You might decide to pay for it out of pocket, in order to avoid paying a car insurance excess, and so as not to risk affecting your insurance premiums. If it's just minor repairs, this might be the way to go.
Claiming it on car insurance without the excess-free glass option: You might decide to claim it on car insurance anyway. It might cost less to pay the excess. This might affect your car insurance premiums going forwards.
Claiming it on car insurance with the excess-free glass option: It might be worth claiming. That's why you have this extra after all. You will not need to pay the excess, but your premiums might still be affected going forward.
Windscreen crack repair
Windscreen repairs: What you need to know
The windscreen of your car is your precious transparent portal to the outside world. As such, it's vital that it's kept in top condition. Not only is it really dangerous to drive around with a chipped or cracked windscreen that you can't see out of clearly, but a damaged windscreen can even threaten the structural integrity of your car. This article will help you decide when your windscreen might need fixing and the best and cheapest way to go about it.
Learn more about what insurance can do for you when it comes to windscreen repairs and replacement, as well as what kind of policies will cover you.
When will a windscreen need to be replaced?
While glass repairers can work near-miracles, in some cases it may not be smart or possible to repair your windscreen. If you have a crack that's longer than 15cm, the glass will probably have to be fully replaced. While the Australian Windscreen Repair Standard for repairable crack length is 350mm, many glass repair companies recommend replacing at between 10 and 15cm. Even if there's only a small crack, this may be needed if that crack is right in the centre of your field of view, since a repair may leave the glass distorted, affecting visibility.
The full replacement of your windscreen will usually cost you about $250 to $450 but may run up to $1,000, according to Autoguru. The price depends on the make and model of your car as well as where you're getting the repairs. Remember, failing to repair a severely damaged windscreen is a really bad idea: you're not only endangering your car's structural integrity and your own life, but the safety of others as well. A cracked windscreen may even lower your car's durability in the event of an accident.
Will car insurance cover you for the costs of repairing or replacing your windscreen?
To make sure your claim is honoured, report the damage to your windscreen immediately to your insurer and use a licensed repairer, preferably one recommended by your insurer. Send in a photograph of the damage and your car's surroundings, as well as a measurement of the crack. This will serve as evidence in case your insurer refuses to pay.
Why you can trust Finder's car insurance experts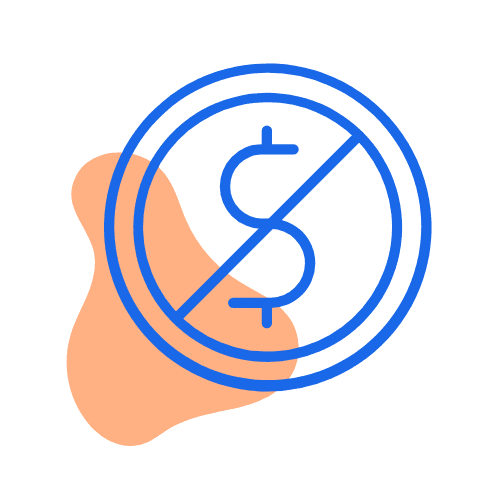 We're free
You pay the same as buying directly from the car insurer. Better still, we regularly run exclusive deals that you won't find on any other site – plus, our tables make it easy to compare policies.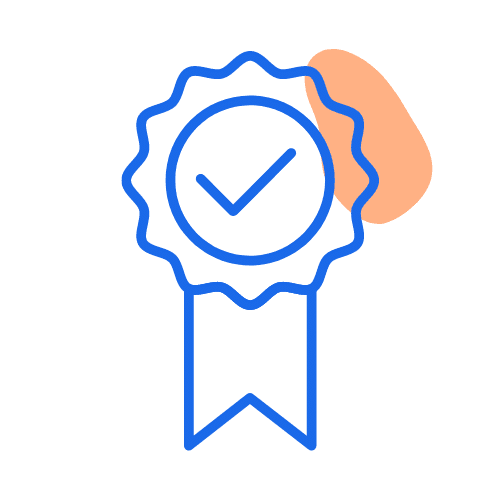 We're experts
Our team of car insurance experts have
researched and rated
dozens of policies as part of our
Finder Awards
and published 330+ guides to make it easier for you to compare.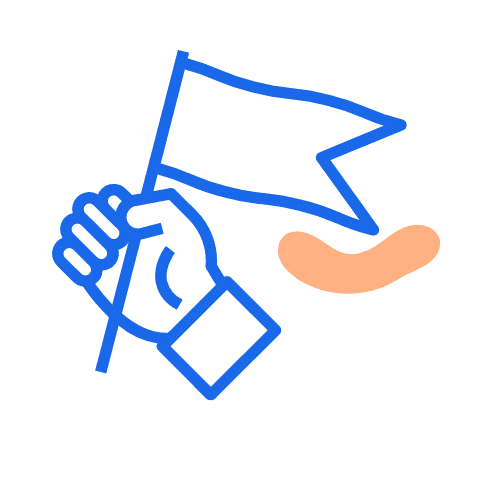 We're independent
Unlike other comparison sites, we're not owned by an insurer. That means our opinions are our own and we work with lots of car insurance brands, making it easier for you to find a good deal.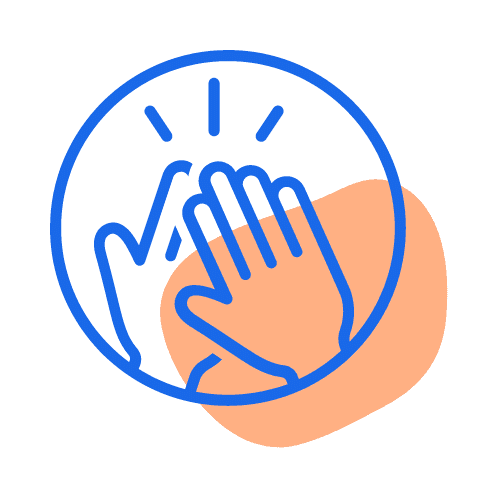 We're here to help
Since 2014, we've helped 300,000+ people find car insurance by explaining your cover options, simply and clearly. We'll never ask for your number or email. We're here to help you make a decision.