Car insurance with a criminal record
Even if you've got a criminal record you can still get covered. Here's how to keep the costs down.
We're reader-supported and may be paid when you visit links to partner sites. We don't compare all products in the market, but we're working on it!
If you've got a criminal record and need car insurance you might be struggling to find cover - but rest assured that it is possible to find car insurance.
Some quick tips:
You can still get insurance if you've got a criminal record. Here are some quick tips that may increase your chances of finding an insurer that will cover you:
Many insurers will generally cover you if you have a criminal record like a drink driving conviction, provided you don't have any other convictions related to fraud, theft, and dishonesty.
It's a good idea to steer clear of any of the notoriously cheaper insurers. They tend to keep their premiums down by avoiding covering high-risk drivers.
Consider undertaking a safe driving course or installing an interlock system - insurers look upon efforts like these favourably.
You can still get cover even if you have a criminal record
Car insurance companies that don't ask for criminal convictions
All companies ask if you have any criminal convictions. However, this doesn't mean you can't get covered. In fact, unless your conviction has something directly to do with driving a car, such as theft or fraud, you should be able to find car insurance.
It's likely that your car insurance will cost you more but it really depends on the insurer and any prior convictions. If you're struggling to get covered by mainstream car insurers, you should be able to get cover with a specialist provider or broker. While they will typically cost you more - even if the conviction isn't for an offence related to driving - it's a good option for those who are struggling to find cover elsewhere.
Can car insurance companies see my driving or criminal record?
"...nobody can go to the RMS and get a copy of your record without a subpoena," Andrew Tiet, partner at Armstrong Legal, NSW
According to a legal professional who spoke to CarsGuide, nobody can access your record without an appropriate subpoena, including insurers.
Instead, they can ask you to provide this information and require you to be honest about it as a condition of your car insurance policy.
If you decline to provide the information, they might decline to offer you cover, and if you're found to be dishonest about it later on, they may be able to cancel your policy, raise the price or decline a claim.
The last thing you want to do is take out a car insurance policy without being honest in the application. This might just lead to you paying for a policy that won't pay out when you need it.
Being honest about your history is the safest bet.
How to check your own driving history
You'll need to know your own driving history before you can be honest, but you can access your own record easily enough in Australia.
In NSW - Contact the RMS, pay the fee and get the record.
In QLD - Contact the DTM, pay the fee and get the record.
In VIC - You can order a five-year or lifetime record from VicRoads.
In SA - You can apply to have your driving record posted to you.
In WA - Get a five-year record from the WA Police website.
In NT - You can get a history of fines and offences from the motoring authority, but convictions are only obtainable from the NT Police.
In TAS - Access a five-year history through the motoring authority
In the ACT - Choose between a 3-, 5- or 10-year history from the motoring authority
How does a criminal record affect car insurance?
It all depends on the offences and the insurer. For example, some insurers will barely increase premiums for people with DUI convictions, while others will refuse to cover them at all.
It doesn't have to be a criminal offense either. Minor infringements, such as a parking ticket, can also impact your car insurance as can many other factors.
If you're having trouble finding affordable cover, the key is to shop around as much as possible and keep going until you find a good option.
Other than that, you can look for ways to cut down the price.
Shop around. It might be a pain, but sometimes doing the legwork is the only way. This list of Australian car insurance providers is a good place to start.
Consider your cover. You probably don't want to end up underinsured, but adjusting your cover can help lower the price. You might opt out of the optionals, go for market value rather than agreed value cover or look for third-party property damage cover rather than comprehensive car insurance.
Consider your vehicle. Cheaper cars usually mean much cheaper insurance. If you're in a real bind, you might do your wallet a big favour by downgrading.
When else will I need to provide my record?
Certain motoring jobs may also require you to provide your criminal record or have a background check.
Lying about your record can be a very serious criminal offence, and an offence like that probably won't make things any easier.
It's also worth remembering that just because someone requests your record or conducts a background check, that doesn't mean they'll automatically disqualify someone if they find anything. With car insurance and other things, it might be useful to provide a convictions record when requested.
---
Get the latest car insurance news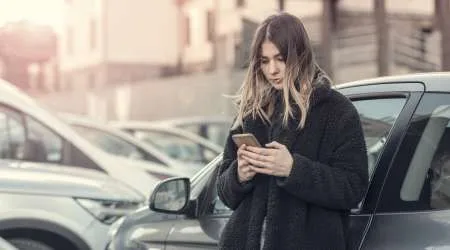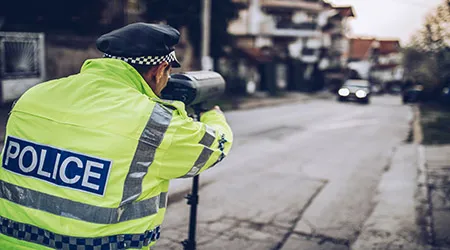 Car Insurance
Drivers don't just face extra fines. They're also at risk of increased insurance premiums and license suspensions.
Read more…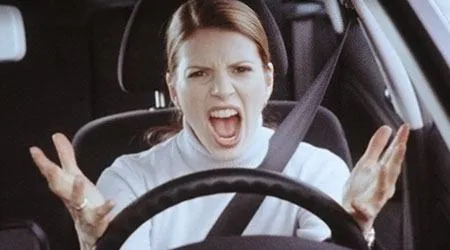 Car Insurance
A Budget Direct study reveals what makes drivers angry and shares tips on how to stay cool.
Read more…
More guides on Finder