What exchange rate does my debit card use?
Using the right debit card overseas can help you save on fees, but what about exchange rates?
One of the biggest benefits of using a travel card is that you can lock your exchange rate before you travel. That way, you'll know exactly how much you have to spend. With debit cards, the exchange rate is decided when the transaction is processed (typically at the time of transaction) and is determined by whether you're using a Visa or Mastercard. Read our guide on the best debit card to bring overseas.
When you compare Visa and Mastercard exchange rates, there is not much of a difference. There are some gaps depending on the currency, but the cost difference will ultimately come down the fees and charges associated with your international transaction. If you do decide to bring a debit card with you overseas, opt for a card that doesn't charge an international transaction fees or overseas ATM fees.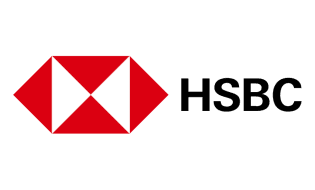 HSBC Everyday Global Account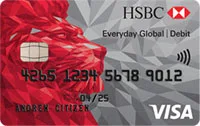 Bank Account Offer
Special offer: $100 cash bonus for new HSBC customers.
Earn 2% cashback on tap and pay purchases (T&C's apply).
Enjoy no minimum ongoing balance or transaction requirements and the flexibility to hold up to 10 currencies. Apple Pay and Google Pay available.
Monthly account fee: $0
Linked debit card: Visa
ATM withdrawal fee: $0
Overseas EFTPOS fee: 0%
Compare your travel money debit card options below
Let's take a look how Visa and Mastercard compare to each other
The below table shows the value of Australian dollars (AUD) when converted from each foreign currency.
| 1 x Currency | Currency Code | Buys AUD (Visa) | Buys AUD (Mastercard) |
| --- | --- | --- | --- |
| Afghanistan Afghani | AFN | 0.018751 | 0.018698 |
| Albanian Lek | ALL | 0.013290 | 0.013251 |
| Algerian Dinar | DZD | 0.012156 | 0.012137 |
| Angolan Kwanza | AOA | 0.004034 | 0.004013 |
| Argentine Peso | ARS | 0.026157 | 0.025959 |
| Armenian Dram | AMD | 0.003073 | 0.00307 |
| Aruban Guilder | AWG | 0.815718 | 0.814914 |
| Bahamian Dollar | BSD | 1.460134 | 1.458697 |
| Bahrain Dinar | BHD | 3.873035 | 3.878688 |
| Bangladesh Taka | BDT | 0.017331 | 0.017261 |
| Barbados Dollar | BBD | 0.735994 | 0.733013 |
| Belarusian Ruble | BYR | 0.000071 | N/A |
| Belize Dollar | BZD | 0.738778 | 0.738505 |
| Bermudian Dollar | BMD | 1.464626 | 1.464087 |
| Bhutan Ngultrum | BTN | 0.020526 | 0.020553 |
| Bolivian Boliviano | BOB | 0.213502 | 0.213423 |
| Bosnian Convertible | BAM | 0.829420 | 0.825379 |
| Botswana Pula | BWP | 0.134160 | 0.134853 |
| Brazilian Real | BRL | 0.359788 | 0.359439 |
| British Pound | GBP | 1.824277 | 1.825645 |
| Brunei Dollar | BND | 1.066317 | 1.066108 |
| Bulgarian Lev | BGN | 0.829420 | 0.828244 |
| Burundi Franc | BIF | 0.000795 | 0.000792 |
| Cambodia Riel | KHR | 0.000356 | 0.000356 |
| Canadian Dollar | CAD | 1.104398 | 1.103728 |
| Cape Verde Escudo | CVE | 0.014712 | 0.014472 |
| Cayman Is. Dollar | KYD | 1.757551 | 1.756905 |
| Cfa Franc (Bceao) | XOF | 0.002473 | 0.002457 |
| Cfa Franc (Beac) | XAF | 0.002473 | 0.002457 |
| Cfp Franc | XPF | 0.013594 | 0.013589 |
| Chilean Peso | CLP | 0.002045 | 0.002047 |
| China Yuan Renminbi | CNY | 0.206764 | 0.206710 |
| Colombian Peso | COP | 0.000435 | 0.000433 |
| Comoro Franc | KMF | 0.003297 | 0.003283 |
| Congolais Franc | CDF | 0.000885 | 0.000880 |
| Costa Rican Colon | CRC | 0.002556 | 0.002534 |
| Croatian Kuna | HRK | 0.219180 | 0.219241 |
| Cyprus Pound | CYP | 2.771700 | N/A |
| Czech Koruna | CZK | 0.062654 | 0.062589 |
| Danish Krone | DKK | 0.217217 | 0.217129 |
| Djibouti Franc | DJF | 0.008251 | 0.008247 |
| Dominican Peso | DOP | 0.028428 | 0.028483 |
| E. Caribbean Dollar | XCD | 0.544841 | 0.544570 |
| Egyptian Pound | EGP | 0.089965 | 0.089921 |
| El Salvador Colon | SVC | 0.167386 | 0.167304 |
| Eqguinea Ekwele | GQE | 0.002473 | N/A |
| Eritrean Nafka | ERN | 0.097642 | N/A |
| Estonian Kroon | EEK | 0.103678 | N/A |
| Ethiopian Birr | ETB | 0.050124 | 0.049549 |
| Euro | EUR | 1.613952 | 1.613700 |
| Falkland Is. Pound | FKP | 1.834993 | 1.828869 |
| Fiji Dollar | FJD | 0.682223 | 0.682915 |
| Gambia Dalasi | GMD | 0.031010 | 0.031054 |
| Georgian Lari | GEL | 0.498172 | 0.498653 |
| Ghana Cedi | GHS | 0.268246 | 0.266677 |
| Gibraltar Pound | GIP | 1.834993 | 1.828869 |
| Guatemala Quetzal | GTQ | 0.190137 | 0.190120 |
| Guinea Franc | GNF | 0.000159 | 0.000158 |
| Guinea-Bissau Peso | GWP | 0.002473 | N/A |
| Guyana Dollar | GYD | 0.007014 | 0.007015 |
| Haiti Gourde | HTG | 0.015683 | 0.015614 |
| Hondura Lempira | HNL | 0.059608 | 0.059486 |
| Hong Kong Dollar | HKD | 0.187391 | 0.187281 |
| Hungary Forint | HUF | 0.004860 | 0.004855 |
| Iceland Krona | ISK | 0.011843 | 0.011808 |
| Indian Rupee | INR | 0.020526 | 0.020508 |
| Indonesian Rupiah | IDR | 0.000104 | 0.000104 |
| Iranian Rial | IRR | 0.000035 | N/A |
| Iraqi Dinar | IQD | 0.001234 | 0.001230 |
| Jamaican Dollar | JMD | 0.010906 | 0.010753 |
| Japanese Yen | JPY | 0.013538 | 0.013533 |
| Jordanian Dinar | JOD | 2.073845 | 2.065209 |
| Kazakhstan Tenge | KZT | 0.003794 | 0.003788 |
| Kenyan Shilling | KES | 0.014125 | 0.014099 |
| Kuwaiti Dinar | KWD | 4.834964 | 4.816867 |
| Kyrgyzstan Som | KGS | 0.021033 | 0.020961 |
| Laotian Kip | LAK | 0.000167 | 0.000166 |
| Latvian Lats | LVL | 2.314159 | N/A |
| Lebanese Pound | LBP | 0.000978 | 0.000975 |
| Lesotho Loti | LSL | 0.100753 | 0.100085 |
| Liberian Dollar | LRD | 0.007059 | 0.007020 |
| Libyan Dinar | LYD | 1.039626 | 1.036650 |
| Lithuanian Litas | LTL | 0.469823 | N/A |
| Macau Pataca | MOP | 0.181967 | 0.181794 |
| Macedonian Denar | MKD | 0.026264 | 0.026251 |
| Malagasy Ariary | MGA | 0.000392 | 0.000391 |
| Malawi Kwacha | MWK | 0.002011 | 0.001996 |
| Malaysian Ringgit | MYR | 0.351869 | 0.351370 |
| Maldives Rufiyaa | MVR | 0.094982 | 0.094695 |
| Maltese Lira | MTL | 3.778718 | N/A |
| Mauritania Ouguiya | MRO | 0.003952 | 0.003942 |
| Mauritius Rupee | MUR | 0.040448 | 0.040526 |
| Mexican Peso | MXN | 0.075719 | 0.075590 |
| Moldovan Leu | MDL | 0.083478 | 0.083221 |
| Mongolia Tugrik | MNT | 0.000551 | 0.000546 |
| Moroccan Dirham | MAD | 0.151462 | 0.151237 |
| Mozambique Metical | MZN | 0.023951 | 0.023767 |
| Myanmar Kyat | MMK | 0.000957 | 0.000954 |
| Namibia Dollar | NAD | 0.100091 | 0.099325 |
| Nepalese Rupee | NPR | 0.012828 | 0.012817 |
| Neth. Ant An Guilder | ANG | 0.818227 | 0.817829 |
| New Israeli Shekel | ILS | 0.413812 | N/A |
| New Zealand Dollar | NZD | 0.927186 | 0.926784 |
| Nicarag Cordoba Oro | NIO | 0.043754 | 0.044240 |
| Nigeria Naira | NGN | 0.004047 | 0.004045 |
| Norwegian Krone | NOK | 0.164364 | 0.163902 |
| Oman Rial | OMR | 3.806596 | 3.802663 |
| Pakistan Rupee | PKR | 0.009383 | 0.009353 |
| Panama Balboa | PAB | 1.464626 | 1.463915 |
| Papua Ng Kina | PGK | 0.441585 | 0.430391 |
| Paraguay Guarani | PYG | 0.000231 | 0.000231 |
| Peru Nuevo Sol | PEN | 0.438511 | 0.438359 |
| Philippine Peso | PHP | 0.028095 | 0.028076 |
| Polish New Zloty | PLN | 0.374509 | 0.373446 |
| Qatar Rial | QAR | 0.402370 | 0.402174 |
| Romanian Lei | RON | 0.342450 | 0.34200 |
| Russian Ruble | RUB | 0.022947 | 0.022923 |
| Rwanda Franc | RWF | 0.001629 | 0.001587 |
| Samoa Tala | WST | 0.564979 | 0.556961 |
| Sao Tome Dobra | STD | 0.000066 | 0.000064 |
| Saudi Riyal | SAR | 0.389324 | 0.388892 |
| Serbia Dinar | RSD | 0.013692 | 0.013801 |
| Seychelles Rupee | SCR | 0.104978 | 0.104834 |
| Sierra L Leone | SLL | 0.000157 | 0.000155 |
| Singapore Dollar | SGD | 1.062075 | 1.063126 |
| Slovak Koruna | SKK | 0.053769 | N/A |
| Slovenian Tolar | SIT | 0.006760 | N/A |
| Solomon Is. Dollar | SBD | 0.186897 | 0.188867 |
| Somali Shilling | SOS | 0.002539 | 0.002531 |
| South African Rand | ZAR | 0.100156 | 0.100203 |
| South Korea Won | KRW | 0.001237 | 0.001233 |
| South Sudanese Pound | SSP | 0.006461 | 0.009232 |
| Sri Lanka Rupee | LKR | 0.008097 | 0.008111 |
| St. Helena Pound | SHP | 1.828343 | 1.833663 |
| Sudanese Pound | SDG | 0.032451 | N/A |
| Surinam Dollar | SRD | 0.196519 | 0.195874 |
| Swazi Lilangeni | SZL | 0.100156 | 0.100125 |
| Swedish Krona | SEK | 0.152204 | 0.151450 |
| Swiss Franc | CHF | 1.482372 | 1.475596 |
| Syrian Pound | SYP | 0.002834 | N/A |
| Tajikistan Somoni | TJS | 0.150700 | 0.1512 |
| Tanzanian Shilling | TZS | 0.000635 | 0.000638 |
| Thai Baht | THB | 0.048073 | 0.047985 |
| Tonga Paanga | TOP | 0.660565 | 0.661620 |
| Trinidad/Tobago Dol. | TTD | 0.218181 | 0.21758 |
| Tunisian Dinar | TND | 0.512868 | 0.517839 |
| Turkish Lira | TRY | 0.256959 | 0.25867 |
| Turkmenistan Manat | TMT | 0.418257 | 0.41893 |
| UAE Dirham | AED | 0.397553 | 0.398629 |
| Uganda Shilling | UGX | 0.000398 | 0.000399 |
| Ukranian Hryvnia | UAH | 0.058995 | 0.059431 |
| United States Dollar | USD | 1.460134 | 1.464087 |
| Uruguayo Peso | UYU | 0.039846 | N/A |
| Uzbekistan Sum | UZS | 0.000156 | 0.000155 |
| Vanuatu Vatu | VUV | 0.012843 | 0.01281 |
| Venez Bolivar Fuerte | VEF | 0.000001 | N/A |
| Viet Nam Dong | VND | 0.000063 | 0.000063 |
| Yemeni Rial | YER | 0.005841 | 0.005856 |
| Zambian Kwacha | ZMW | 0.111037 | 0.110821 |
Rates accurate up to 19 September 2019
Related Posts