Compare virtual debit cards
Get all the benefits of a debit card without needing to carry the plastic.
We're committed to our readers and editorial independence. We don't compare all products in the market and may receive compensation when we refer you to our partners, but this does not influence our opinions or reviews. Learn more about Finder.
Debit cards give you convenient access to funds in your transaction account. But now, these cards have evolved so that you do not even need the physical card to be able to access these funds. These are called virtual debit cards.
There are a number of benefits to using a virtual debit card. In this guide we will take you through exactly what virtual debit cards are, how they work and how to decide whether they are right for you.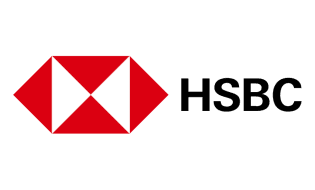 HSBC Everyday Global Account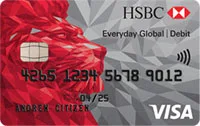 Bank Account Offer
Special offer: $100 cash bonus for new HSBC customers.
Earn 2% cashback on tap and pay purchases (T&C's apply).
Enjoy no minimum ongoing balance or transaction requirements and the flexibility to hold up to 10 currencies. Apple Pay and Google Pay available.
Monthly account fee: $0
Linked debit card: Visa
ATM withdrawal fee: $0
Overseas EFTPOS fee: 0%
What is a virtual debit card?
There are a couple of different types of virtual debit cards, but they are all essentially digital versions of a plastic debit card. The first type of virtual debit card is just a number that you use to securely shop online, and it is usually linked to a prepaid account. These card numbers remain active for certain periods of time or can only be used for certain websites, so they are more secure than using a single debit card for all of your online shopping.
The second type of virtual debit card is a digital version of your debit card that exists in a digital wallet, such as Apple Pay, Android Pay or an Internet bank app. You access the virtual debit card from your digital wallet and pay using contactless payment technology just like you would with your physical card.
What are the benefits of a virtual debit card?
Using a virtual debit card has a number of advantages, including the following:
Secure online shopping
If you are using a virtual debit card that generates a random card number, this will help keep your funds secure when shopping online.
Convenience
You won't need to bring a physical debit card with you to complete transactions in-store. You can do this all on your smartphone.
No waiting for card delivery
You won't need to wait for a card to be delivered when you sign up for a new account or if your card expires. With the new digital banks, some give you a virtual debit card, which you can use before your physical card is even delivered, as soon as you get an account.
Single- or multi-use
There are single- and multi-use virtual debit cards available to suit your online payment needs.
Multi-currency cards available
Some providers also offer multi-currency prepaid debit cards, allowing you to save on currency conversion fees when buying from overseas retailers.
Prepaid
Virtual debit cards can be prepaid, giving you the freedom to load them up with the funds you want to spend rather than running up a debt with a credit card provider.
What are the drawbacks to a virtual debit card?
Keep in mind virtual debit cards may not suit everyone. Here are some points to consider before signing up:
Prepaid virtual debit cards will have card limits. If you choose a prepaid card, it will have limits on the amount of funds you can hold on the card. Consider if these limits are too restrictive for you.
You can't spend more than $100 per transaction in-store. In-store transactions will be contactless payments, which are limited to $100 per transaction.
Prepaid cards aren't guaranteed by the government. If you choose a prepaid card, any funds you load onto it aren't guaranteed by the government. This is not the case with debit cards, where deposits up to $250,000 are guaranteed.
How do I use a virtual debit card?
This depends on the type of virtual debit card you choose. If you opt for a virtual debit card that can be loaded into a digital wallet, you will need to have a transaction account that offers this option. You can find some in the table above. Once you have opened the account and have the physical card, you can download your chosen digital wallet and add the card to it to start spending your funds. The bank may also be able to give you a virtual debit card in your bank app before it sends you the physical card.
If you choose a virtual card for online shopping, just sign up online and follow the online process. You should receive your card number once the process is completed, which you can use to start spending. You may be able to link this card to a PayPal account or bank account or you may need to load funds to the virtual card account itself.
Have more questions about virtual debit cards?
You may also be interested in
More guides on Finder