Fee-free high interest savings accounts
Fee-free banking means every dollar you deposit gets you closer to your savings goal.
We're committed to our readers and editorial independence. We don't compare all products in the market and may receive compensation when we refer you to our partners, but this does not influence our opinions or reviews. Learn more about Finder.
The last thing you want is your savings being eaten away by fees. This guide will explain how high interest savings account fees work, and what you need to know when choosing an account.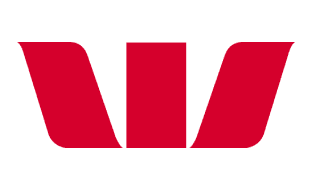 Westpac Life (18-29 year olds only)
Savings Account Offer
You can earn an ongoing, variable 3% p.a. each month you grow your balance (excluding interest earned) and make 5+ debit card purchases from your linked Westpac Choice transaction account. The maximum variable rate of 3% p.a. is available on balances up to $30,000 for customers aged 18-29.
Maximum Rate: 3% p.a.
Standard Variable Rate: 0.4% p.a.
Monthly deposit required: $1
Monthly fees: $0
Compare high interest savings accounts with no monthly fees
What is a high interest savings account?
High interest savings accounts are designed to help you save through the power of compound interest, which allows you to earn interest on top of your interest. They typically offer a higher interest rate than other accounts, but there are usually conditions attached to receive a competitive rate. You can learn more about the benefits of high interest savings accounts in our comprehensive guide here.
Why am I only charged low or no account-keeping fees on my high-interest savings account?
The whole idea of a high interest savings account is that it puts your money to work, which is why most of them have no monthly account-keeping fees. If your money is being eaten away by monthly fees, it's hardly helping you save. Also, because you typically cannot make transactions directly from your savings account, you won't be charged any transaction, EFTPOS or ATM fees either. However, it's important to note that the majority of high interest savings accounts will need to be linked to an everyday transaction account, which often does come with monthly fees.
What fees do I need to look out for?
While your savings account may not have any fees, your linked transaction account could. When you're comparing between high interest savings accounts, check the linked everyday transaction account for the following fees:
Account-keeping fees. These can be as high as $6 a month, so it's worth taking the time to check. Some accounts will waive the monthly fee if you meet certain eligibility requirements, for example depositing a certain amount of money into the account each month. Make sure you can realistically meet the conditions to avoid paying a hefty fee.
Local ATM fees. Check what ATMs, if any, you can use to withdraw money for free. If you withdraw money a lot, you'll want to choose an account with a large ATM network. There are even some banks that charge no ATM fees for all ATMs in Australia, such as ING and Macquarie Bank.
Overseas ATM fees. If you travel a lot, check what the fee is for using an international ATM. Some banks, for example Westpac, have large global ATM networks across the globe.
International transaction fees. This is the fee charged when a currency conversion is required, for example when using your Australian debit card in Europe. Charges could be as high as 5% of the transaction amount. If you're often overseas, look for a linked transaction account that charges low or no international transaction fees.
What are some other ways to compare high-interest savings accounts?
In addition to the fees charged on the linked transaction account, you should also consider the following when comparing high interest savings accounts:
Interest rates: Look for a high interest savings account with a competitive interest rate, as this will help you save by accumulating more interest.
Bonus rate conditions. These accounts offer a variable base rate and a variable bonus rate. You'll earn the bonus rate of interest when you meet certain deposit requirements, so check what they are to make sure you can meet them.
Account access. Does the provider have a mobile banking app allowing you to access your funds anywhere at anytime? What is the branch network like? These are important considerations when choosing an account.
More guides on Finder