What are the requirements for opening a bank account for kids?
Find out what the requirements are for opening a bank account on behalf of a minor.
We're reader-supported and may be paid when you visit links to partner sites. We don't compare all products in the market, but we're working on it!
Opening a kids bank account is a crucial step in giving your child the best financial start to life, but there are certain requirements for opening a bank account on behalf of a minor you need to be aware of.
If you're a busy parent, it can be hard to wrap your head around the ins and outs of children's banking, so here's what you need to know and the documentation you need to help your child start saving.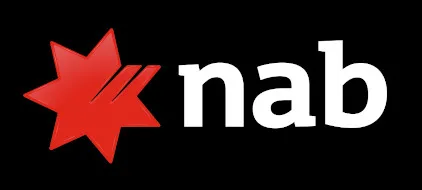 NAB Classic Banking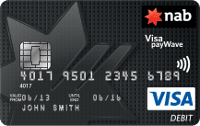 Bank Account Offer
Enjoy convenient, unlimited access to your money.
$0 monthly account fee.
Tap and pay with your NAB Visa Debit card or your phone using Apple Pay, Google Pay, Samsung Pay or NAB Pay for Android. Temporarily block your card at the touch of a button if you lose it.
Monthly account fee: $0
Linked debit card: Visa
ATM withdrawal fee: $0
Overseas EFTPOS fee: 3%
Search and compare kids bank accounts below
Looking for a prepaid card for your kid's pocket money?
Spriggy is a mobile app with a linked prepaid card which helps Australian parents and their kids to manage their money together and track their progress in a fun, interactive app.
$30 per year for each child
Pre-paid Visa debit card accepted anywhere
Cards come in a range of funky, kid-friendly designs
Keep tabs on your child's spending, saving and chores via the Parent Wallet
Try the app for free for 30 days. Sign up online in 2 minutes or less by clicking the "Go to site" button.
Documentation/information required to open a bank account for your kids
Opening a bank account for your child is easy, but you will need to supply a couple of important pieces of documentation before your kid can start making deposits. These include:
Valid photo ID for yourself (this may not be required if you are already a customer with the same bank)
Your Tax File Number (TFN)
Your child's birth certificate
You may also need to sign a guarantee of indemnity before the account will be opened, plus you will also need to be the child's parent or legal guardian.
Can I open a kids account online?
In some cases, if you already have access to your bank's Internet banking service, you may be able to apply to open a kids bank account online. This is the case if you apply for a CommBank Youthsaver Account, which does not require you to visit a branch to provide proof of ID.
However, most kids accounts, including accounts with Westpac, NAB and ANZ, require you to visit your nearest branch in person to provide your personal details and prove your identity.
Tax implications
The ATO has special rules in place to stop parents dodging tax by putting their money in an account held in their child's name. If you provide the money in your child's account and spend it how you like, you will need to declare the interest earned in your income tax return. However, if the money in the account genuinely belongs to your child, the following rules apply:
If the account earns less than $120 per year in interest, no tax applies.
If your child is under the age of 16 and earns between $120 and $420 in interest each year, if the child provides their date of birth or a TFN then the bank won't withhold tax and the child will not have to lodge a tax return. If no date of birth or TFN is provided, tax will be withheld at the top rate and your child will need to lodge a tax return to get a refund.
If the child is under 16 and earns $420 or more in interest each year, if they provide their TFN the bank will not withhold tax. If no TFN is provided, tax will be withheld at the top rate and your child will need to lodge a tax return to get a refund.
If the child is 16 or 17 years old, earns $120 or more in interest per year and provides their TFN, the bank will not withhold tax. If no TFN is provided, tax will be withheld at the top rate and your child will need to lodge a tax return to get a refund.
For more, take a look at our guide to the tax implications of opening a kids bank account.
Comparing accounts
There are several factors you should consider when comparing children's bank accounts, such as:
The age limit
The interest rate
Whether bonus interest applies and if so, the conditions you need to satisfy to earn the bonus rate
Ongoing account-keeping fees
Withdrawal fees and any other hidden fees
Whether a keycard is provided
Minimum and maximum balance requirements
What happens to the account when your child exceeds the age limit
What is a kids bank account?
Kids bank accounts are much the same as ordinary bank accounts, but with the obvious difference that they're only available to children. These accounts usually come with age limits, with some offered only to kids under the age of 12 or 15, and others designed for under-18s.
Kids bank accounts usually do not charge any ongoing account-keeping fees, allowing your child to learn how to manage their money and also start building a bigger balance. Your child can make deposits and withdrawals into and from their account, and many kids accounts also allow them to earn interest.
What kind of kids bank accounts are available?
You can open a bank account for your baby, or a kids bank account for children of all ages. Perhaps the best feature of most kids bank accounts is that they pay interest on your child's balance, just like your own savings account does. This helps kids start saving for the future and develop good financial discipline.
Some kids bank accounts just offer a standard variable rate of interest, but others will pay bonus interest on top of that if you satisfy special requirements, such as depositing a certain amount each month. Other kids bank accounts are available with a bonus higher rate of interest for an introductory period, for example four months, but then revert back to a standard variable rate once this period ends.
Like a transaction account, kids bank accounts typically allow as many deposits and withdrawals as you would like. However, in many cases, making withdrawals can impact upon the interest rate that applies to the account.
Choosing a bank
Kids bank accounts are offered by a wide range of Australian banks and credit unions. Opening an account with your current financial institution can help save time, but it's worth shopping around to see which account offers the best value for money.
More guides on Finder