Top reasons your debit card may decline
Is your debit card declining or not working for online purchases? It's likely it's expired or there's another error.
We're reader-supported and may be paid when you visit links to partner sites. We don't compare all products in the market, but we're working on it!
Did you recently get to the checkout only to have your debit card decline, despite having money in your account? Don't worry, there's a few reasons why your card could be declining, and once you figure out the cause it's really easy to fix. The most common reason your debit card is declining or not working for purchases in stores and online is that it's expired. If your debit card hasn't expired but it isn't working, there's a bunch or reasons why it might be declining.
Here's 10 reasons why your card might decline and what you can do to fix it.
Reason 1: You don't have enough funds
This is likely the most common cause of a debit card being declined and one that you can easily avoid by keeping careful track of your spending money. Unless you have a linked overdraft facility, most banks will not allow you to make a purchase or withdrawal that extends your available balance.
How to avoid it:
Check to see if your financial institution offers a mobile app that shows your current balances and transactions. You can check this before making your purchases to ensure that you have enough funds to cover them.
Insights in the Finder app
Want to give your savings a boost?
The Finder app hunts down personalised ways for you to save. You could save on your bills, mobile plan, credit card, insurance and more. Pop in your phone number below to get your download link.
By submitting your phone number, you agree to the Finder privacy policy and terms of use
Reason 2: You've made an international purchase
Many accounts now offer Visa or Mastercard debit cards, which allow you to use them when travelling overseas. This is a convenient and secure way to make your overseas purchases and ATM withdrawals. Unfortunately, it does not always work the way you intended it to, and you could find yourself without access to your account if your debit card is declined.
How to avoid it:
Familiarise yourself with the ATM networks that accept your debit card overseas. You should also inform the bank before making your trip so that they will not flag your purchases as unusual activity. This should usually help in making sure that your money is always available to you.
If you bank with CommBank, you can notify them of your travels through NetBank – you don't even need to go into a branch!
Reason 3: Your bank was suspicious of the transaction
Most banks do reserve the right to decline any transaction that they deem to be out of character with your normal spending or withdrawal habits. In most cases this can be cleared up at the register with a quick call to the bank, but it still could cause you some embarrassment.
Banks such as ANZ have security features in place, such as ANZ Falcon. Sometimes, they can be a little too safe and block authentic transactions.
How to avoid it:
If you have plans on making a large purchase, notify your bank beforehand to get pre-authorisation.
Reason 4: You've reached your withdrawal limit
To help protect your funds, most financial institutions will have daily withdrawal limits on your accounts. This will often be a combination of ATM and EFTPOS withdrawals, and can prohibit you from obtaining the cash you need.
How to avoid it:
Know what the daily withdrawal limits are for your accounts, and if you know that you will need to exceed them, inform the bank ahead of time. In most cases they will extend the daily limit for you if given notification. You can also check these online.
Reason 5: It's expired
Debit cards don't last forever. If yours has expired, it will not be accepted at ATMs, EFTPOS terminals or online. This is one of the main reasons why debit cards decline.
How to avoid it:
Check the date and know when the debit card is due to expire. If possible, ask for your replacement card well in advance of that date. When you get your new card, make sure that you destroy the old card, as it does contain personal information. If your debit card has already expired, it's a great opportunity to compare debit cards on the market to make sure you're getting the best deal.
Card expired? Compare your options and get a new debit card.
Reason 6: The information you've entered doesn't match your personal details
This is a common occurrence when making online purchases, as the merchant takes extra precautions to verify your identity. This could be done by asking for your mailing address or other identifying details.
How to avoid it:
Before making a purchase online check the account paperwork and be extra careful and triple-check everything – so that you know exactly which information you entered when applying for the card or account.
Reason 7: Your joint holder deactivated your card
If you have opened a joint banking account with your spouse, partner, or other family member they could be allowed to deactivate your debit card without permission from you. This means your card will be unusable for making purchases or withdrawing cash.
How to avoid it:
With a joint account you can opt to make it necessary for both account holders to sign for any major changes to it, including adding or deactivating any debit cards.
Reason 8: You entered the wrong PIN
The personal identification number (PIN) you chose must be entered correctly in order for some transactions to be allowed. If you enter that number incorrectly, the transaction will automatically be declined.
How to avoid it:
Memorise your PIN and try not to confuse the cards if you have more than one account with a linked debit card. It is never suggested that you write the PIN on the card or keep it in your wallet as this will make it easier for a thief to access your account if your wallet or purse is stolen.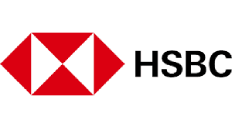 HSBC Everyday Global Account
Special offer: $100 cash bonus for new HSBC customers.
Earn 2% cashback on tap and pay purchases (T&C's apply).
Enjoy no minimum ongoing balance or transaction requirements and the flexibility to hold up to 10 currencies. Apple Pay and Google Pay available.


Reason 9: You entered the wrong card details
A common reason why your card hasn't worked for an online purchase is you've accidentally entered in the wrong card number, expiry date or CVV number. All it takes is one number to be wrong, which is an easy error to make.
How to avoid it:
After you've entered in your card details online at the checkout, triple check you've entered them correctly before clicking proceed. Some sites might not let you make the purchase if you've entered the card details wrong more than once, as a safety measure.
Another option to avoid this is to use a digital wallet like Apple Pay to make payments online. You don't need to enter your card details each time, as these are securely stored within the app.
Reason 10: It's not you, it's the website
If your card isn't working online but it's working in stores and at ATMs, it could be the website itself with the problem instead of your card.
How to avoid it:
You should only shop online from reputable websites. If your card isn't working online, you could try contact the site via live chat, phone or email to see if they're experiencing issues on their side. If they're not, then you know it's likely to be your card in which case you should contact your bank.
FAQs
You may also be interested in
More guides on Finder