Migrant banking: Opening a bank account in Australia
Having an Australian bank account is crucial in order to access and manage your funds in your new home country.
If you're moving to Australia, you'll need to have access to cash when you arrive. From buying food and supplies to organising accommodation, you won't be able to get much done if you don't have access to funds.It's sometimes said that money makes the world go round.
And if you've ever been stranded overseas without access to any funds, you'll know that this statement is pretty accurate.
With this in mind, opening an Australian bank account and perhaps setting up a credit card are important tasks. Rather than wait until you arrive in Australia to do so, sorting out your finances before you leave for the land Down Under can save you a lot of stress in the long run.
---
Australian bank accounts
Customers of Australian banks can choose from a wide range of account options. These include:
Everyday transaction accounts. As the name suggests, these common bank accounts are used for all your daily transactions. You can typically deposit and withdraw money whenever you like, allowing you to take care of any purchases or expenses that may arise.
Savings accounts. These accounts are very similar to transaction accounts but offer you a higher interest rate to help you boost your savings balance. You can sometimes even take advantage of bonus interest rates if you deposit a certain amount into your account on a regular basis, so it's worth comparing what offers are available. Savings accounts typically let you access your funds whenever you wish and can be linked to your transaction account.
Credit card accounts. Credit cards in Australia work the same as they do overseas, allowing you access to funds that might not otherwise be readily available. It's worth researching what options are available as some cards come with low rates and low annual fees, while others offer reward programs to help you make the most of your spending.
Foreign currency accounts. Typically offered by many of the larger banks, these accounts are designed for those who are still receiving some form of income in another currency. A foreign currency account lets you keep funds in another currency to take advantage of fluctuating exchange rates.
Joint accounts. If you're considering opening an account with your spouse of business partner, joint bank accounts are an option. These accounts allow anyone linked to them to make deposits and withdrawals.
Term deposits. These are similar to savings accounts in that they may offer a high rate of interest, but the difference is that you're not able to access your funds while they are held in a term deposit. Instead, your funds are locked up in the account for a fixed period of time and once the account has reached maturity, you have access to the initial deposit and all the interest it has earned.
Back to top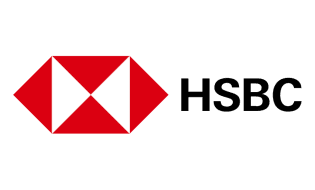 HSBC Everyday Global Account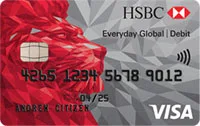 Bank Account Offer
Special offer: $100 cash bonus for new HSBC customers.
Earn 2% cashback on tap and pay purchases (T&C's apply).
Enjoy no minimum ongoing balance or transaction requirements and the flexibility to hold up to 10 currencies. Apple Pay and Google Pay available.

Monthly account fee: $0
Linked debit card: Visa
ATM withdrawal fee: $0
Overseas EFTPOS fee: 0%
Organise your banking before you arrive
Sorting out your banking needs before you arrive in Australia is a sensible approach. It means you won't have to worry about finances when you get here and can instead concentrate on finding your feet and exploring your new home.
To help new Australians sort out their financial situations before they arrive on Australian shores, some banks offer handy bank migration programs. These include:
Wait, I'm coming to Australia for a holiday and want to open a bank account there. Is that possible?
The simple answer to this question is: yes. Non-resident accounts (for tourists and visitors) do exist with certain banks, for example, the big four: Commonwealth Bank, ANZ, NAB and Westpac. Contact your desired bank direct with the details of your situation to discuss your options. Click the links above to find out more about Australian banks and what they can offer you as a non-resident.
Bank comparison: how to choose your bank
Rates and charges. The rates and fees your bank charges can have a big impact on your financial situation. Keep an eye out for application fees, withdrawal fees, monthly service fees and annual fees.
Currency conversion fees and International Money Transfer (IMT) fees. Some banks will charge you expensive fees for transferring foreign currency and for IMT. These fees quickly add up, so look for a bank that charges minimal fees.
Minimum deposits. Some banks require you to make a minimum deposit in order to open an account. Others will require you to make regular deposits of a certain amount to ensure that your account remains active.
Eligibility criteria for certain accounts. You'll typically need to be 18 years or older to open most Australian bank accounts. Other eligibility requirements may include Australian citizenship or permanent residency, a good credit rating and a minimum annual income.
Does the bank allow you to set up an account before you leave? Some banks won't allow you to set up an account before you arrive in Australia. Because it's much more efficient to sort out your finances before you set sail for Australia, look for a bank that will let you set up an account well before you leave home.
Does your current bank have relationships with an Australian bank? Sometimes the bank you're with in your country or origin may have a relationship with an Australian bank, or even have their own branch in Australia. If they do, they might have a migration process in place which can make the financial transaction smoother.
Back to top
How to apply for a savings/transaction account
Applying for a bank account BEFORE you arrive:
Australian banks make it fast and simple to apply for an account online. You can easily research the features offered by competing accounts before you make your decision on which financial institution to bank with. Of course, you'll need to make sure you meet the eligibility requirements and provide any information and documentation that the bank requests.
Once you arrive in Australia, you'll need to visit your bank for identification purposes. Most banks will request your details online to apply, but will require you to physically produce identification at a local branch for you to activate your account. Forms of ID you may have to bring include your passport, as well as your plane ticket or copy of the bank's account-opening letter. Once you've been positively identified, you can access your funds and can receive a debit card and PIN.
Applying for a bank account WHEN you arrive:
If you decide to apply for a bank account when you arrive in Australia or have run out of time applying before you leave your home country, then it's still worthwhile comparing your options online. When applying for an account at a local branch, you'll need to provide 100 points of identification, which may be made up of a valid passport, birth certificate (this may need to be translated to English), Australian driver's licence, or details of your Australian residential address. You can learn more about the accounts available either online or in a branch.
International Money Transfers (IMTs): How to transfer funds to your Australian account:
Once you've opened an Australian bank account, you may want to transfer funds from accounts in your home country to your new account. This is known as an international money transfer (IMT) and there are a couple of ways you can go about this: through your bank or via an independent company.
If you need to transfer money overseas, shop around for the best exchange rate and the lowest fees. The fees and charges applied can vary on the institution you use and how you make the transfer. For example, an IMT made via a branch may attract a higher processing fee than one made via internet banking. Some institutions will also charge a receiving fee at the other end, so keep an eye out for any hidden charges that may apply.
To transfer funds internationally to an Australian account, you'll need to obtain certain details about your Australian account and bank. This usually includes the bank's SWIFT/BIC (Bank Identifier Code), and IBAN (International Bank Account Number), as well as the address of the bank where you opened the account. You'll also need to know your Australian account's BSB (Bank/Branch) number and your account number. All these can easily be obtained by contacting the bank you've opened your account with. You can compare international money transfer companies below. The "Rate" and "Amount Received" displayed are indicative rates that have been supplied by each brand or gathered by Finder.

Exchange rates are volatile and change often. As a result, the exchange rate listed on Finder may vary to the actual exchange rate quoted for the brand. Please confirm the actual exchange rate and mention "Finder" before you commit to a brand.
Opening a bank account more than six weeks after arriving in Australia:
Some people may not need to open a bank account until more than six weeks after arriving in Australia. It's absolutely fine to take this approach, but keep in mind that you'll probably need to supply more forms of identification than you would have had you opened an account earlier. This may include your birth certificate, marriage certificate, driver's licence, or perhaps a credit card from your country of origin.
Term deposits:
A term deposit is a type of account that lets you boost your savings balance. It offers a higher rate of interest than transaction accounts, allowing you to earn more interest over time. A term deposit works as follows: you deposit money into an account for an agreed-upon period of time, but you are unable to access those funds until the term ends. Once that happens, you can access your initial deposit and the interest you have earned on it.
A wide variety of banks, credit unions and other financial institutions offer term deposits. They can typically be applied for quickly and easily online, and most will have a minimum deposit limit.
Back to top
Australian credit cards
There are various credit cards available for different purposes, shop around to find the one that best suits your needs and financial circumstance.
Specialist credit cards. These cards are specially designed for migrants who don't have a credit history. These cards offer an easier application and approval process.
Open application cards. Stores typically offer these cards without reviewing your credit history. An annual fee and high interest rates usually apply, so make sure to pay off your balance in full each month.
Secured credit cards. To qualify for one of these cards you will need to offer an asset as security.
Prepaid credit cards / debit cards. The way these cards work is that you load money onto a card and can then spend it, but you cannot exceed the amount that you have deposited onto the card. This helps you avoid high interest rates and can ensure that you don't get into debt.
Moving abroad credit cards. Some card providers, for example American Express, allow you to transfer your existing credit card to another country. The whole process is designed to be as smooth and hassle-free as possible.
Credit cards with no foreign transaction fees. Most credit cards will charge you hefty fees for overseas transactions. However, you may be eligible for a card that waives charges on these types of purchases.
Back to top
How to apply for a credit card
In addition to a bank account, it's just as important to considering signing up for a credit card when you get to Australia. Cards give you access to funds when you need them, allowing you to purchase goods and services you might not otherwise be able to afford to pay for. So it's worth comparing a card that suits your spending habits. In addition, credit cards also act as a handy form of identification, can be used for online purchases where debit payments aren't accepted, and can help you build your credit history.
Establishing credit
Establishing a good credit history allows you to apply for loans and other financing in the future. It's a good idea to keep credit cards from your country of origin and continue to regularly pay off the balance on those cards. Some banks even have branch networks that stretch right across the globe, so signing up for a credit card from a bank with which you already have a relationship can be a sensible option. Even if you'll need to endure a higher interest rate or fewer rewards, this can still help you establish your credit history.
Banks that issue credit cards for temporary residents
If you're a temporary resident of Australia, perhaps on a 457 working visa or another visa, it may be harder to access credit. However, it is still possible to get a credit card from the following companies:
Back to top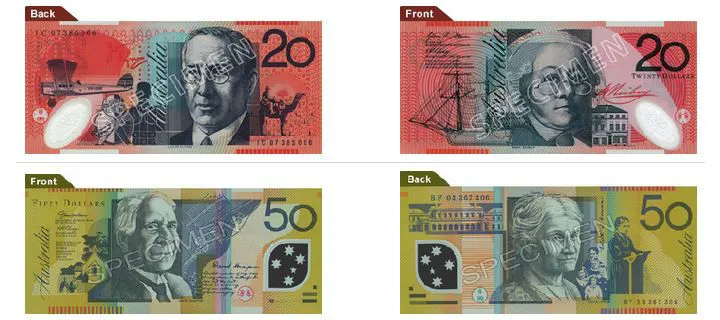 Banking in Australia: What you need to know
Dealing with the currency and banking system of a new country can be confusing and sometimes daunting, so read on to discover the ins and outs of banking in Australia.
Currency and conversion rates
The Australian system of currency came into existence in 1966, replacing the British system of pence, shillings and pounds. Each Australian Dollar is divided into 100 cents.
In terms of money, you'll soon come across Australia's brightly coloured notes. You can get notes in $100, $50, $20, $10 and $5 form. In terms of coins, you can find $2 and $1 coins in gold, plus 50-cent, 20-cent, 10-cent and five-cent pieces in silver. When taking out money from an ATM, most machines dispense only $20 and $50 notes, although some will also dispense $100 notes.
As exchange rates obviously fluctuate regularly, it's worth looking into the conversion rates when it suits you. You can obtain these rates from your bank or xe.com.
Back to top
How to access your funds
There are around 29,000 ATMs across Australia at which you can complete banking transactions. However, remember that you may be charged a small fee if you use an ATM that is not owned by your bank or financial institution.
In today's world, a huge number of your banking needs can be managed online. This includes everyday transactions, direct debits, scheduled payments, paying bills and much more. All Australian banks provide their own internet banking systems.
Back to top
Bank fees to be aware of in Australia
When comparing banks, it's worth checking what fees and charges come with your account. With this in mind, make sure you're aware of any hidden fees attached to your account. These fees can include:
Fees for using an ATM not owned by your bank
Transaction fees for EFTPOS or online transactions
Monthly account-keeping fees
Annual fees
Overdraft fees if you overdraw your account balance
Foreign exchange fees
Back to top