Compare interest bearing transaction accounts
Enjoy a small boost to your balance with an interest-bearing transaction account.
We're committed to our readers and editorial independence. We don't compare all products in the market and may receive compensation when we refer you to our partners, but this does not influence our opinions or reviews. Learn more about Finder.
A transaction account is a day-to-day account that most people use for everyday earning and spending. Unlike a savings account, the goal of a transaction account is not to save, but to allow you to deposit cash and carry out daily transactions, and typically, these accounts do not earn you interest. However, there are some transaction accounts that let you earn interest on your balance. These interest-bearing transaction accounts can help boost your funds that little bit more.
When determining which interest-bearing transaction account to open, your main considerations should include finding an account with low banking costs and fees. However, there are other factors to take into consideration.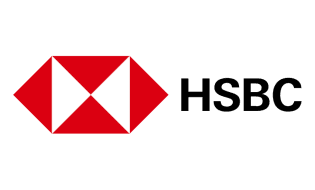 HSBC Everyday Global Account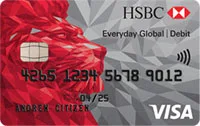 Bank Account Offer
Special offer: $100 cash bonus for new HSBC customers.
Earn 2% cashback on tap and pay purchases (T&C's apply).
Enjoy no minimum ongoing balance or transaction requirements and the flexibility to hold up to 10 currencies. Apple Pay and Google Pay available.
Monthly account fee: $0
Linked debit card: Visa
ATM withdrawal fee: $0
Overseas EFTPOS fee: 0%
Compare interest-bearing transaction accounts
How does an interest-bearing transaction account work?
These days, very few people actually carry cash and most rely completely on a debit card for their daily expenses. These daily transactions can result in a hefty amount of bank charges. Interest-bearing transaction accounts can help offset these small bank charges that do eventually add up.
An interest-bearing transaction account works like a savings account in terms of earning interest. You will earn interest on your balance at a lower rate than the average savings account, but at a higher rate than a normal transaction account. It is important to note that an interest-bearing transaction account does not replace a robust high-interest savings account that should still be used for saving and investing money. Make sure you get the most of your interest-bearing transaction account by adhering to minimum monthly deposits or any limits placed on withdrawals.
Bank account that earns interest
A good example of an interest-bearing transaction account is the business interest account from NAB, which earns you interest on every dollar in your account, on a tiered basis. No minimum balance is required but the account is more suitable for lower transaction volumes and higher balances. You can also link your account to their Business Cash Maximiser, which allows you to earn interest on balances higher than $10,000.
How can you compare interest-bearing transaction accounts?
First, you need to assess what your needs are, what type of transactions you tend to make and how many transactions you tend to make a month.
If you make 20 to 30 transactions per month, an account with a flat monthly fee may be your best option. However, if you make more electronic transactions every month and very little other withdrawals or deposits, a pay-per-transaction account will be better.
Once you have determined the above, you can compare other features like:
$0 Account-keeping fees
This will be your monthly service fee to keep the account running. Ask yourself, does this fee offset any interest earned?
Little to no minimum monthly deposit
This refers to the above mentioned account-keeping fee. Some accounts such as the Bankwest Hero Transaction Account will waive the account-keeping fee if you deposit an amount of $2,000 monthly.
No ATM fees
Ideally you should choose an account that doesn't charge any ATM fees.
No branch fees
Fees charged for making deposits or withdrawals at a bank branch.
No EFTPOS fees
Electronic funds transfer fees are charged when you pay with your bank debit or credit card.
Convenient Internet banking
Does the account allow you to access your account details online and make transactions?
Low minimum opening balance
Different banks have different policies on how much you have to deposit into the account at its initial opening as well as the minimum balance amount that must be kept in the account at all times.
Competitive interest rates
The beauty of an interest-bearing transaction account is that you can compare the interest rates offered on your balance. Similar to a savings account, take the time to compare just how much interest you can earn and, more importantly, how the interest is calculated. As a transaction account, constant withdrawals and deposits means your balance will fluctuate, so it's important to understand when interest is calculated. This means you can manage your account balance and maximise the interest earned.
Added bonus: rewards and privileges
Some banks will give you bonus rewards. For example, if you have an HSBC Day to Day Transaction Account your Visa debit card will unlock special rewards with the HSBC Home & Away Privilege Program.
What are the pros and cons of interest-bearing transaction accounts?
Pros
Free or cheap transactions. As long as you stick to the guidelines set by the bank, your transactions won't cost you much.
Monthly fees waived. Most accounts will waive monthly fees if you deposit a minimum amount.
Rewards or benefits. Some banks will give you extra perks such as cash back rewards.
Cons
Low-interest rates. Transaction accounts tend to have much lower interest rates than savings accounts.
The possibility of paying banking fees on two accounts. You will need to have both a transaction account for daily use and a savings account, which may mean doubling up on fees.
Back to top
What are the risks of an interest-bearing transaction account?
Whenever you decide to open a bank account, there are a few risks you need to be aware of to ensure you don't waste or lose any money.
Too many needless transactions
Be aware of the fine print. Many transaction accounts advertise that they have no transaction fees, when in reality this benefit is limited to a number of transactions.
Electronic payments tend to be included in the free transactions bracket, but over-the-counter transactions and monthly debit orders may have fees attached.
Not all accounts require a minimum deposit, but if your account does and you don't stick to it, penalties may be imposed.
International online purchases
You may be charged extra for international online purchases or for the conversion of the currency.
Did you have these questions?
More guides on Finder