Can foreigners open a bank account in Australia?
Yes. Foreigners migrating, studying or working in Australia can open a bank account.
Opening a bank account with an Australian bank is a simple process if you're migrating, studying or working. If you reside in another country and don't intend to migrate to Australia, you'll need to speak to a local bank who has international ties with a bank in Australia. Those on a tourist or visitor visa can open an Australian bank account by visiting a local branch and providing your passport.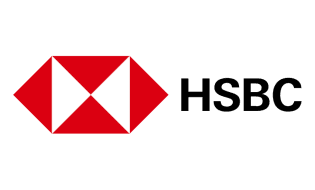 HSBC Everyday Global Account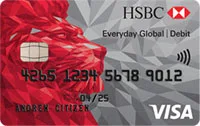 Bank Account Offer
Special offer: $100 cash bonus for new HSBC customers.
Earn 2% cashback on tap and pay purchases (T&C's apply).
Enjoy no minimum ongoing balance or transaction requirements and the flexibility to hold up to 10 currencies. Apple Pay and Google Pay available.
Monthly account fee: $0
Linked debit card: Visa
ATM withdrawal fee: $0
Overseas EFTPOS fee: 0%
How do I open a bank account in Australia?
You can open an account online before arriving in Australia, on the phone or in person at the branch once you arrive. If you do decide to visit a branch, remember to bring valid forms of ID with you. This includes your passport, overseas credit card/student ID and letter addressed to yourself proving Australian residence. For more information, please see our 100 points ID article.
Do Australian banks have migrant services?
Most major Australian banks have migrant services with staff who can speak a range of languages. This makes it a lot easier to open a bank account and avoid miscommunications.
These banks include (but are not limited to): Commonwealth Bank, Westpac, NAB, ANZ, Citibank and HSBC.
Moving to Australia? See our comprehensive guide here.
Which kinds of accounts are available to foreigners and expats arriving in Australia?
The type of account depends on your personal situation, your reasons for being in Australia and how much you're willing to pay for additional services and add-ons. Students pay limited management fees since their accounts are quite basic. Professional people may require more elaborate account types, like those that allow for joint accounts and access to loan and investment facilities. Here are a few of the account types available to foreigners.
Transaction accounts
Also known as a current or cheque account, this option is an everyday account from which to pay bills, send and receive money, and manage your daily expenses.
Savings account
A savings account pays you interest on the money in the your account: the more you have in this account, the more interest you earn. Since these funds are not intended for everyday use, account holders are usually penalised with loss of interest when withdrawing from this account. Keep in mind, a lot of these accounts cannot be opened from overseas since they require you to have an Australian Tax File number and residential address. However, since you can open some transaction accounts from overseas, you should consider comparing these rates when choosing the right transaction account for your needs.
What are the benefits to opening a bank account in Australia?
While a myriad services are now at foreigners' disposal to send and receive money internationally, there are some advantages to having a local account.
Immediate access to your money. If you transfer money to your Australian bank account before you leave, you'll be able to withdraw from your account as soon as you land in Australia. You'll be asked to present positive identification when collecting your bank card.
Lower fees when using domestic services. Moving or withdrawing money between international and Australian accounts incurs high fees, whereas you'd pay low transaction fees when using a local account. These kinds of fees are usually waived for students.
Professional advantage. When you open an account before leaving, you can provide your future employer with your banking details ahead of time, saving yourself time on administration.
What should foreigners and expats look for in a bank account?
The type of bank account you choose will depend on how you like to manage your money and what you'll be using the account for. Here's a few of the main things to consider when choosing an account:
Low fees. Make sure the account charges low or no account keeping fees.
Branch access. If you will be making in-branch transactions (such as depositing foreign cash or cheques), make sure you select a bank with lots of branches in your local area. Some banks are online only with no branches.
International transfers. It's likely that you'll need to send money back home from time to time, so check what the fees are for transferring money internationally as well as the exchange rates.
Hold multiple currencies. Some bank accounts let you hold several foreign currencies in the one account. This could be really handy if you're going back home regularly and need the local currency there.
Related Posts