How to find cheap truck insurance in Australia
Are you a truck driver in need of insurance? Find out what cover to consider and protect yourself, your business and your family.
We're reader-supported and may be paid when you visit links to partner sites. We don't compare all products in the market, but we're working on it!
If you drive a truck for a living or run a business involving the use of trucks, it's worth considering some form of insurance to cover your risks:
Accidents or negligence leading to legal liability claims (lawsuits)
Loss of income due to work-related injuries
Which forms of insurance should be considered?
There are two common types of cover:
Public liability insurance. Protects independent, self-employed drivers and owners of truck businesses against claims resulting from damages caused to a third party. If your truck is involved in an accident and a client's stock or equipment is damaged, public liability insurance can protect you financially.
Income protection insurance. Pays you a monthly income if you're unable to work due to serious injury.
How much does it cost?
Get quotes for public liability Cost comparison table
An adviser can help you find cover from trusted life insurance brands.
Get competitive quotes from multiple brands

Lower rate of declined claims (according to ASIC)

Save time and effort
---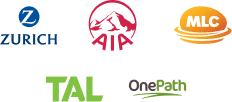 How much does liability insurance cost?
The cost of insurance can vary based on the brand and your specific occupation. Here's an example of much it costs per month for a business that has $250,000 in revenue per year.
| Occupation | = | | |
| --- | --- | --- | --- |
| | $10,000,000 in liability cover | $10,000,000 in liability cover for | $10,000,000 in liability cover |
| Truck hire service | $52.78 | $89.04 | N/A |
| Tradesmen who uses a truck* | $61.85 | $70.60 | $142.75 |
| | Get quote | Get quote | Get quote |
*This quote is based on an electrician
What kind of truck insurance do I need?
This can depend on what kind of trucking you or your business does and how heavy the vehicles are.
The following are the two types of trucking:
Hire and reward operator. You provide trucking services for profit, carrying other people's goods. In urban areas, light commercial vehicles typically do this, while longer distances typically require articulated trucks or heavy rigid trucks.
Another factor to consider is how heavy the vehicle and load typically is. This is generally measured by gross vehicle mass (GVM), which is the combined weight of the truck and the cargo. It can be worth checking for any weight conditions or restrictions in a commercial car or truck insurance policy as the same policy might have different conditions depending on the weight of the vehicle insured.

What does truck insurance cover?
With a truck insurance policy, you can get cover for almost any potential hazard you'll encounter. Finding a cheaper truck insurance policy might be just a case of working out which features you can do without.
Typically, you might want to consider how a policy includes each of the following cover types:
Vehicle insurance. This is cover to insure your truck and/or trailer against damage and loss.
Liability insurance. This provides insurance to cover costs you might be liable for. This could include situations such as damaging another car in an accident or an employee being injured while unloading a truck.
Additional cover types and options. You can find many additional cover types, such as personal injury insurance, counselling benefits, extensions of cover and more, if needed.
Policy benefits, features and options to consider
You may want to look at different features within each cover type and consider how you're covered for important elements before taking out a policy.
Note that this guide breaks cover down into the following categories for clarity. When you look at a policy, it might include different cover types in different sections.
Vehicle insurance
Features to consider may include the following:
Insured events. These are the events that your policy insures. Similar to car insurance, you can get basic or comprehensive cover. A comprehensive policy may insure you against events such as accidents, floods, fires, explosions and much more, while a basic policy might only include third-party liability cover.
New replacement vehicle or repairs. As with car insurance, your truck insurer might replace a truck with a new or like-new replacement, pay for repairs or organise its own repairs.
Extra property insured. Truck insurance can generally include extras, such as tools, tarps, gates and other truck accessories, in its cover.
Working accessories. Truck insurance will often cover all permanently attached accessories and can also insure removable accessories.
Recovery. This covers the cost of recovering or moving a damaged vehicle or other insured property.
Finance payout. If a truck suffers a total loss while still under finance, many truck insurance policies can offer an additional payout to help you cover the cost of finance that you haven't paid off.
Replacement hire vehicle. Policies may offer a replacement hire vehicle to continue business operations while you are unable to use your truck.
Expediting expenses. This is cover for reasonable costs incurred in expediting repairs to the insured vehicle.
Uninsured driver cover. This is cover for damage caused to your vehicle by an uninsured third-party driver.
Non-owned trailer cover. You can insure a trailer temporarily attached to a prime mover or other insured vehicle, which you don't own, as though it was.
Transport insurance
The wide variety of cargo that you may need to carry means truck insurance policies will often have special cover for goods in transit.
If trucking is only one stage of the journey, such as if you need to transport goods by boat or rail, then you can use this type of cover to insure your goods on every step of the journey, despite it being found in truck insurance policies.
Insured events. Transport insurance policies, or truck insurance with this cover type, may include a wide range of insured events as well as optional event extensions that you may or may not need.
Optional event extensions. Depending on the situation, cover extensions may be necessary. These can add more insured events to your policy such as theft, pilferage, non-delivery where the driver or operator is at fault, spoilage cover for refrigerated goods and accidental loss during loading or unloading as well as shedding of the load caused by the breaking of restraints.
Packaging and other equipment. This provides additional cover for damage or loss of packaging and other equipment which might not be insured elsewhere.
On-forwarding costs. This is cover for the cost of hiring a replacement vehicle and/or driver to complete cargo delivery following an insured event.
Minimising loss. This covers the cost involved in minimising or preventing further damage to cargo.
Damage caused by goods. This type of cover can also insure against damage caused by goods, such as damage from load shedding or movement inside shipping crates.
Debris removal. This is cover for the cost of removing, recovering or cleaning up goods following an insured event.
Truck downtime insurance. Policies can cover the cost of specified consequential losses following an insured event, such as loss of earnings following damage to a truck.
Liability insurance
Compulsory third-party insurance is mandatory, similar to any other vehicle on the road, but there is a range of other liability issues you can get insured against.
Compensation. This can generally cover the costs of injury or property damage that you or your business is liable to pay.
Legal fees. This covers approved legal expenses incurred while defending yourself against the above compensation claims.
Contractor's and principal's liability. You can extend liability cover to insure principals and contractors for relevant insured events.
Maritime liability general average. Liability cover can also include insurance against your maritime liability general average. Maritime liability general average is when goods are thrown overboard in a state of emergency, and all cargo owners share the costs resulting from these actions taken to preserve the vessel.
Additional cover types and options
There is a wide range of additional cover you can find with truck insurance, either as optional extras or automatically included features. Some of them include the following:
Driver personal effects. The feature extends insurance to cover the driver's personal effects in the vehicle at the time of an insured event.
Driver death, injury, counselling and repatriation. This insurance pays set benefits in the event of driver death or injury as well as repatriation costs if they are injured or killed a long way from home. It also provides cover for the cost of counselling following an event.
Dry and wet hire insurance. Truck insurance policies can also cover vehicles that you rent out for profit, for both wet hire (hiring out the vehicle plus an operator) or dry hire (hiring out just the vehicle without an operator).
Cross liability insurance. Multiple people insured under the same policy are considered to have separate policies in regards to the limits of the liability cover.
Specific vehicle type and goods cover. Truck insurance policies can offer a wide range of additional features to cover certain types of goods like livestock or certain types of trucks like mobile machinery.
Emergency services cover. This feature covers the cost of emergency services attendance following insured events, including police, fire, ambulance and others.
Substitute item cover. When a hire or replacement vehicle is provided under the terms of your policy, this can be covered in the same way as the original item.
Limitations and exclusions to watch out for
You are likely to encounter a range of policy limitations, exclusions and conditions.
Limits and sub-limits. These are the maximum amounts that will be paid out for certain types of claims. For example, you might take out a policy that has a $30 million liability limit, with a $10 million sub-limit for third-party property damage. With the cross liability insurance feature, this might be the limit per person rather than for the entire policy. Or, your policy might have different debris removal limits for dangerous goods compared to other items.
Agreed value and market value conditions. You are often able to insure an item under either agreed value or market value. However, if the agreed value is higher than the item's market value, the insurer may only payout the market value at the time of the insured event.
Vehicle weight conditions. Policies may specify different conditions depending on how much a vehicle weighs. For example, one commercial vehicle insurance policy might not cover any vehicles over 2 tonnes GVM, while another might withdraw certain cover features for a vehicle over 5 tonnes GVM.
Safe operation and appropriate precautions. You are required to operate a vehicle safely at all times in line with both the manufacturer's specifications as well as any relevant government or industry regulations.
Appropriate maintenance. You are required to maintain your vehicles and equipment in a safe and roadworthy state.
Distance limits and conditions. Policies will often specify a certain radius in which you can drive for full cover. Outside of this area, an additional excess or specific restrictions may apply.
Articulated driving experience conditions. Specific conditions may apply when the driver of an articulated vehicle is inexperienced. These can be very specific. For example, a driver with less than two years of experience with articulated trucks might not be insured while carrying dangerous goods in a road train of three or more trailers, subject to specific distance limits.
Exclusions you are likely to encounter
Policies will specify exclusions, which are situations or damage types you're not covered for. Some exclusions you may encounter include the following:
Wear and tear, deterioration or a failure to maintain. There isn't any cover for damage resulting from wear and tear or deterioration, such as rust or a failure to maintain an item.
Under the influence. Your insurer will not provide cover for any driver or equipment operator under the influence of drugs or alcohol, or who refuses to take a drug or alcohol test following an incident.
Unlicensed or unauthorised vehicles. You will need to ensure a vehicle meets all licensing and authorisation requirements to get cover.
Hire or loan. Your insurer will not provide cover for equipment that it is being rented out for profit, except as might specifically be covered under your policy. For example, a policy might only insure for wet hire.
Unsecured property or a failure to take precautions. You need to appropriately secure your property and take sensible precautions to avoid loss or damage.
What will impact the cost of a policy?
The cost of a truck insurance policy is determined by the following factors:
The value of the items insured. The value of insured trucks and items affects your premiums, with higher values having higher premiums. In the case of tow truck insurance, you may get lower premiums if you don't tow cars worth more than a certain amount.
Driving records. Your or your drivers' past records can affect premiums, with lower premiums for safer drivers.
Policy structure. Your cover types and options can affect costs, and premiums may also be different depending on whether you bundle all your cover under a truck insurance policy or have different cover elements with different policies.
Driving distance. Longer driving distances typically carry higher premiums. Essentially, interstate drivers (long-distance drivers) may have higher premiums than intrastate drivers (short-distance drivers).
Whether you get cover through a broker or find your own. Insurance broker fees may be included in the cost of your premiums.
Your excess. If you have the option, picking a higher excess can get you lower premiums.
The excess is an amount you'll need to pay when making a claim and more than one excess may apply to a claim. Typical excesses can include the following:
Standard excess. This is the base excess found in a policy.
Age excess. This is an additional excess that may apply to drivers under the age of 25.
Experience excess. Inexperienced drivers may incur an additional excess in the event of a claim based on how long they have held the relevant license. Depending on the policy, this may vary based on other factors. For example, there might be a $1,000 inexperienced driver excess for light trucks and a $2,500 inexperienced driver excess for articulated trucks.
Distance excess. If you make a claim for an event outside a certain area, as specified in your policy, you may have to pay an additional excess.
Special excesses. Specific claims or situations may involve an additional excess or additional excesses may be applied to an individual policy to compensate for certain risks.
What to look for when comparing policies
Consider your needs across the different cover types:
Vehicle insurance to cover your trucks.
Transport insurance to cover goods in transit, including when you are responsible for transporting them by rail, air or boat.
Liability and business insurance for cover against a range of business hazards, potential legal liability or for loss of earnings.
Additional cover types, such as driver injury or personal rehabilitation cover, which may help you offer more competitive employment contracts to more experienced drivers (which can reduce premiums).
Trucks are often essential for your business. The potential costs of legal liability or the loss of goods you are transporting can be devastating. A business insurance or commercial motor vehicle insurance broker may be able to help you find cover, or you can shop around for a policy and consider different options in detail yourself, which may help keep costs down.
Truck insurance limitations and exclusions are often extremely specific and can greatly affect the suitability of a policy for specific industries or vehicle uses. If you're going through policies, it's important to make sure you are aware of all relevant conditions and exclusions as well as the costs and benefits.
Receive quotes for truck insurance
Picture: Shutterstock
---
Get the latest car insurance news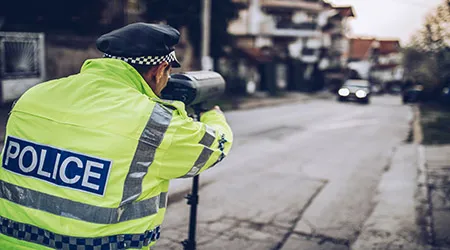 Car Insurance
Drivers don't just face extra fines. They're also at risk of increased insurance premiums and license suspensions.
Read more…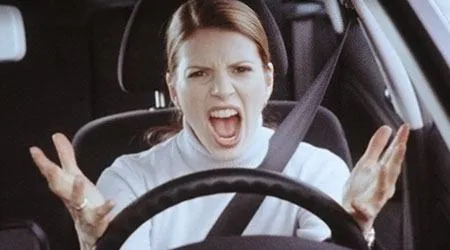 Car Insurance
A Budget Direct study reveals what makes drivers angry and shares tips on how to stay cool.
Read more…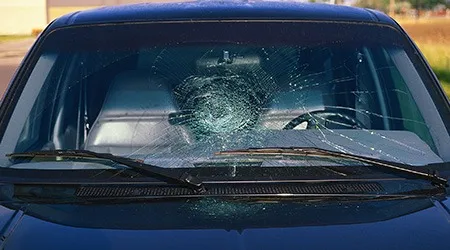 Car Insurance
Severe hailstorms are forecast for the east coast of Australia this week and car-owners are being warned of potential damage.
Read more…
More guides on Finder