How much is pet insurance?
Pet insurance costs an average of $20 to $60 a month.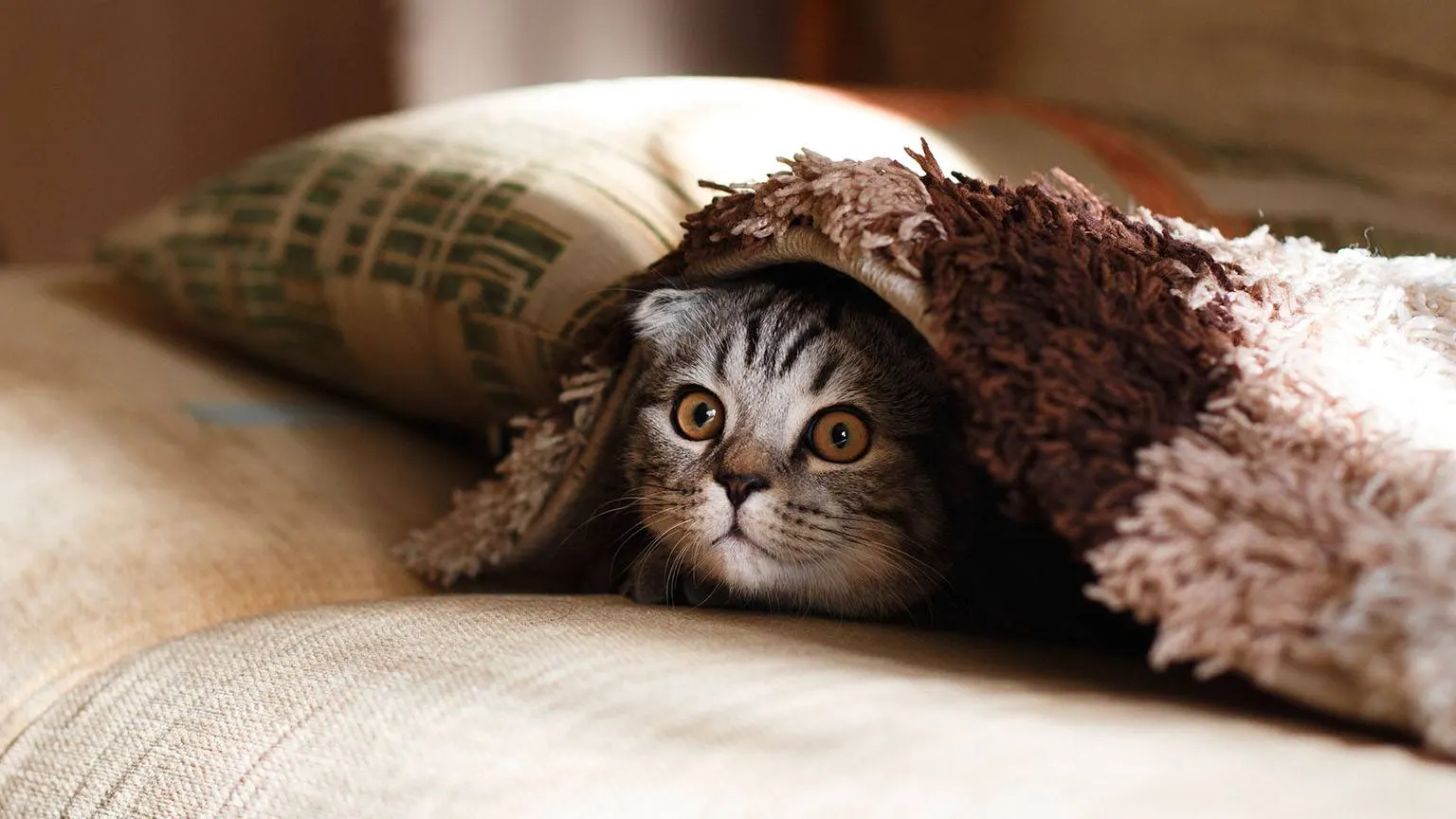 We're reader-supported and may be paid when you visit links to partner sites. We don't compare all products in the market, but we're working on it!
That's the average cost, according to the Australian government's MoneySmart website. But how much you'll actually end up paying depends on the the type of pet you have, how old it is, its gender and breed, whether or not it's been desexed, as well as the type of policy you want. We dive deep to find out how much pet insurance costs for different breeds of dogs and cats.
How much does pet insurance cost for dogs?
We crunched the numbers2 for 560 dog breeds available in Australia and found that the average cost of pet insurance for dogs was around $372 per year for accident cover, and about $780 per year for accident and illness cover and about $840 for comprehensive cover. Here are the average prices of pet insurance for a 1-year old and 5-year old dog per month:
| Dog age | Accident only | Accident and Illness | Comprehensive |
| --- | --- | --- | --- |
| 1 year | $32.04 | $60.50 | $66.88 |
| 5 years | $31.68 | $71.59 | $78.04 |
2 Methodology: We averaged the cost from 6 Australian pet insurance providers for accident, accident and medical and comprehensive plans with zero out of pocket excess. Quotes were taken in June 2017 for a male, desexed dog and cat aged 1 year and 5 years.
Which dogs are more expensive to insure?
The breed and age of your dog can significantly affect the cost of your premiums.
But what breeds are impacted most?
We've compiled a list of the average cost of insuring almost every dog breed. The following are some of our key findings:
It costs more to insure pups like French Bulldogs, Basset Hounds, Great Danes, and Rottweilers.
Some well-known dog breeds that are the cheapest to insure at one years old are Cavoodles, Jack Russells, Pomeranians, Chihuahuas, Spoodles and Australian Shepherds - all costing an average of $634 per year.
What are the cheapest dogs to insure in Australia?
| Breed | Annual Premium |
| --- | --- |
| Chihuahua | $531 |
| Pomeranian | $531 |
| Spoodle | $531 |
| Jack Russell Terrier | $531 |
| Australian Shepherd | $531 |
| Border Terrier | $531 |
| Schnoodle | $531 |
| Maltese Cross | $531 |
What are the most expensive dogs to insure in Australia?
| Breed | Annual Premium |
| --- | --- |
| Hygen Hound Cross | $1,161 |
| Formosan Mountain Dog | $1,161 |
| Italian Cane Corso | $1,161 |
| French Bulldog | $1,118 |
| Yorkshire Terrier | $1,118 |
| Boxer | $1,118 |
| Great Dane | $1,118 |
| Rottweiler | $1,118 |
How much does pet insurance cost for cats?
We crunched the numbers2 for 96 cat breeds and found that that the average cost of pet insurance for cats in Australia was around $300 per year for accident cover, and $480 per year for accident and illness cover and $600 for comprehensive cover. Here are the average prices of pet insurance for a 1-year old and 5-year old cat per month:
| Cat age | Accident only | Accident and Illness | Comprehensive |
| --- | --- | --- | --- |
| 1 year | $25.45 | $40.37 | $45.94 |
| 5 years | $25.61 | $46.82 | $51.69 |
Unlike dogs, most cat breeds cost the same to insure, but prices can vary wildly between insurers so it pays to shop around for a policy that offers the right level of cover at the right price for you.
2 Methodology: We averaged the cost from 6 Australian pet insurance providers for accident, accident and medical and comprehensive plans with zero out of pocket excess. Quotes were taken in June 2017 for a male, desexed dog and cat aged 1 year and 5 years.
How much do different claims cost?
If you're the proud owner of a pet dog or cat, chances are you've probably felt the pain of hugely expensive vet bills at some stage. An unexpected illness, broken bones, snake bites and a whole lot of other problems can not only be very stressful, but can also put significant pressure on your pocket.
As such, it's worth considering the typical costs of different procedures, so you can think about pet insurance cover in real dollars. As any pet owner knows, vet costs can add up quickly, and having pet insurance can help cushion the blow of the cost of getting your buddy treated.
According to The Hollard Insurance Company, there's often a considerable difference between the average cost of a claim and the highest. Note that your policy will never pay more than the total annual benefit limit. While it's unusual for a single claim to push you over the limit, it can still happen.
| Condition | Average claim cost in 2014 | Highest claim in 2014 |
| --- | --- | --- |
| Arthritis | $532 | $4,546 |
| Cancer | $1,821 | $9,160 |
| Cataracts and eye treatments | $449 | $7,940 |
| Cruciate conditions | $2,620 | $7,689 |
| Dermatitis and skin conditions | $615 | $10,922 |
| Diabetes | $2,819 | $8,371 |
| Ear infections | $250 | $4,412 |
| Epilepsy | $799 | $7,540 |
| Foreign body ingestion | $1,272 | $16,299 |
| Gastrointestinal issues | $900 | $16,299 |
| Heart related | $974 | $4,583 |
| Liver related | $1,322 | $11,583 |
| Multiple fractures | $2,350 | $24,131 |
| Pancreas related | $1,155 | $2,839 |
| Pneumonia | $2,169 | $10,981 |
| Snake bite | $1,757 | $23,209 |
| Urinary tract infections | $582 | $17,402 |
To use an example from this list, the average cost of a pet swallowing something they shouldn't have was $1,272, while the most expensive incident ended up costing over $16,000. In these types of situations, there's a good chance that cheaper cover will end up costing you more overall.
Basic policies will often have an annual benefit limit of around $5,000, while comprehensive policies typically carry limits of around $15,000 or more. In this case, a cheaper policy would have left the owner with more than $10,000 in expenses, while a more expensive policy might leave them with none.
When claims get this expensive, there's a significant difference between 80% cover and 100% cover.
The excess is typically from $100 to $200, which makes a considerable difference to smaller claims such as $250 for an ear infection. However, if your priority is to cover the more expensive vet bills, it may be worth aiming for a higher excess as this can reduce your premiums without making too big an impact on your overall costs.
Cheaper pet insurance might get you lower premiums, but all the money saved could disappear quickly if things go wrong. As a general rule, remember that the cost of insurance is based on the odds of you needing to make a claim.
Save on pet insurance with these deals
What impacts pet insurance costs?
Both the pet and the policy determine the cost of insurance. Generally, the more health risks your pet has, and the more extras you have, the higher your premiums. Some factors to bear in mind include the following:
Species. Dogs typically cost more than cats.
Breed. Breeds with an increased likelihood of congenital illnesses, or other risk factors, will generally cost more to insure. Purebreds are generally more expensive to insure, and some providers may not offer cover for certain breeds.
Age. You cannot typically get cover for a pet younger than eight weeks or older than seven to nine years. The older the animal is, the more it will typically cost to insure. This is also reflected in premiums that tend to increase over time.
Gender. Male and female pets have different health risks.
Size. Larger animals cost more to house, feed and care for. As a result, they have commensurately higher insurance costs.
Veterinary history. Your pet's medical history makes a significant difference. If your pet has already been vaccinated, for example, then you might get lower prices. Conversely, pre-existing conditions and signs of future medical problems can raise the cost and affect your cover.
Reading the fine print: what to look out for
To work out the real cost of your pet insurance, you will need to consider the excess, reimbursements and other conditions.
What's the excess? This is the amount you must pay towards a claim before you can get reimbursed. A policy with a higher excess might look cheaper because it has lower premiums, but it might be more expensive when you actually make a claim. You can't compare price without considering the excess.
Are you using discounts? Pet insurance is a competitive market and discounts can be remarkably easy to find. If you're comparing the cost of a discounted policy against the full price of another, you might not be getting the full picture.
How much do you get reimbursed? One policy might cover 100% of the cost, while another only reimburses you 50% or 80%. This is a major difference, especially with more expensive claims.
Did you pick extras? The extras available will vary between insurers, and the cost can vary depending on whether they were automatically included or selected as optional extras. For example, one policy might include complimentary routine care benefits, while another only offers them for an extra cost.
What are the exclusions? These are the conditions where your policy will not pay out. The exclusions make a substantial difference to the insurer's risk and can have a significant impact on price.
How are you paying premiums? It is often cheaper overall to pay premiums annually instead of monthly or fortnightly, but this doesn't necessarily suit everyone's budget.
What to look for when reviewing pet insurance costs
Types of cover available. As mentioned, you can generally choose between three types of policies. Accident only cover protects you against fees resulting from your pet's accidental injuries (for example a car accident or a fall), while an accident and illness cover also adds protection for the treatment of a wide range of illnesses. A comprehensive policy features extra benefits to provide a higher level of cover, so you can expect each policy type to attract different costs.
Rebates. Most pet insurance policies will only cover a maximum of 80% of your eligible vet bills, meaning you will have to pay the rest. As some policies will only cover 75% or even just 50% of your bills, you could still have to pay a whole lot of money to treat your pet.
Sub-limits. Read the fine print to check whether any sub-limits apply to your policy. For example, while your policy may pay out up to $8,000 for claims each year, it may have a limit of $100 for the treatment of tick paralysis. As treating the effects caused by ticks can be very expensive, you can end up having to pay a large proportion of your vet bills.
Benefits. The benefit limit is the maximum amount you can claim on your policy in one year. This limit typically ranges from around $6,000 up to $15,000, so keep an eye out for a policy that offers a higher limit.
Additional benefits. What additional benefits are available on your policy and how much extra do they cost? For example, some policies allow you to add a benefit for emergency boarding fees when you are hospitalised, the cost of advertising to find your lost dog and more.
Bonuses. A number of policies will offer you bonus benefit payments (usually of around $50 to $100) to cover routine care, including things like vaccinations and vet check-ups.
Premium loading. If you make a large number of claims against your policy, your insurer may implement steep increases to your premiums and the excess you have to pay. Keep an eye out for this as it can cost you a lot of extra money, plus it can be difficult to switch to a new insurer once you've got a history of multiple claims.
Existing cover under home and contents insurance. Though many people aren't aware of it, some home and contents insurance policies offer cover for your pet's healthcare costs. Check the fine print of your existing policy before you start looking for additional cover.
Excess charged. In addition to the percentage of vet bills that you will have to pay, some insurers also charge an excess on every claim you make. This is usually around $50 and is deducted from the rebate amount, but could end up costing you a lot of money if you make a large number of claims.
Whether your policy is guaranteed renewable. Check to see if your chosen policy offers guaranteed future insurability for your pet. This can save you money and prevent you having to shop around for a new policy.
How to get better value from your policy
There are several steps you can take to reduce your pet insurance costs, including:
Consider your cover requirements. Take the time to assess exactly what type and level of cover you really need. While the broad level of cover under a comprehensive policy may sound attractive, you may decide that you may only require a fairly basic policy for your pet. This can save you a great deal of money.
Look out for discounts and coupon codes. The pet insurance market is highly competitive, so many providers will offer discounts and deals in an effort to entice new customers. Keep an eye out for these. You may also be able to enjoy decent savings by using a valid coupon code with the insurer of your choice, entitling you to a nice discount off your premium.
Take advantage of multi-policy discounts from providers. If you have more than one pet, consider taking out insurance cover for them with the same insurance provider. Many companies will offer a discount if you insure more than one pet, for example 10% off your premiums, so keep your eyes peeled for similar deals.
Compare quotes on a range of policies. It is fast and easy to get an insurance quote online, so take advantage of this option and obtain quotes for a number of policies. However, make sure you're not immediately seduced by the cheapest quote as you'll also need to examine the level of cover each policy provides.
Compare a range of different policies. Don't sign up for the first relevant pet insurance policy you find. Instead, take the time to weigh up the pros and cons of a number of different policies. You can start by using finder.com.au's comparison tools, and it's also essential that you read product disclosure statements closely. This is the best way to discover the benefits and exclusions that apply to each policy.
Check for any existing cover you may have in place. Some home and contents insurance policies actually provide some cover for your pet's healthcare costs, check your existing policies before you go out and spend money on extra cover.
---
Picture: Unsplash
More guides on Finder
You might like these...