PIA review
Choose from three levels of cover and pay nothing for first two months with Pet Insurance Australia.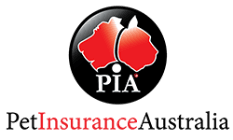 We're reader-supported and may be paid when you visit links to partner sites. We don't compare all products in the market, but we're working on it!
PIA (Pet Insurance Australia) offers pet owners a variety of coverage options: Pet Essentials Cover, Comprehensive Cover and Major Medical Pet Insurance Cover. Accidental Injury and Illness Cover provide reimbursement cover of up to 90% for your vet bills. As an added bonus, if you sign up today you'll receive two months of cover free.
Read on to learn about your policy options.
Finder's 3 favourite features
A huge $15,145 benefit limit - one of the highest plans in Australia.
Cover up to 90% of your vet bills.
Optional $0 excess.
Review by our pet insurance expert Alexandra Koster
Comparison of PIA policies
Popular Pet Insurance Australia Deals coupon codes
| Last checked | Code description | Code |
| --- | --- | --- |
| 4 Jan 2021 | Up to 15% Multi-Pet Discount | ******** |
| 4 Jan 2021 | Get free pet insurance for the first 2 months | ******** |
What policies are offered by Pet Insurance Australia?
Pet Insurance Australia provides protection under three different policies:
Pet Essentials Cover
Reimburses 90% of all qualifying treatment by a veterinarian as it relates to Accidental injury and Illnes. The company will pay for all fractures, snake bite toxicity; traumatic ligament or tendon injury; lacerations or abrasions of the skin, tissue or mucous membrane that is caused by either:
Burn or electrocution
Motor vehicle accidents or
An allergic reaction to an insect bite (not a tick or flea bite)
Comprehensive Cover
Provides coverage for both veterinary treatment of illness and accidental injury. Including the protection provided above for Accidental injury and Illness, the company will also provide coverage for illness suffered by your pet once it is eight weeks old, but younger than nine years old at the commencement of the policy.
Major Medical Pet Insurance Cover
Provides comprehensive cover for treatment of illnesses, accidental injury and routine care. Routine Care includes protection for de-worming, vaccinations and other routine medical procedures.
Additional Benefits
The following additional benefits are included in the benefit limit and provide coverage up to your specified sub-limit as stated in your Certificate of Insurance:
Emergency Boarding – covers boarding costs for your pet, if you are hospitalised for five or more consecutive days.
Essential Euthanasia – provides coverage for euthanasia once the procedure is deemed a humane and essential course of treatment by a vet.
Paralysis Tick Benefit – pays for paralysis tick treatment offered by a vet.
Pet Overseas Travel Insurance – covers vet expenses incurred while your pet is overseas in various destinations where your pet will not require quarantine when it returns to Australia.
See some prices for Pet Insurance Australia
To help give you an idea about costs for Pet Insurance Australia pet insurance, we gathered quotes for a few of Australia's favourite dog breeds. Just remember, prices are going to change based on things like you're own dogs breed, age and your address, so it's always worth comparing policies and getting a few quotes.
| Dog Breed | 1yr old | 5yr old |
| --- | --- | --- |
| Maltese Cross | $443.29 | $611.95 |
| Cavoodle | $472.11 | $639.89 |
| Labrador | $638.20 | $895.30 |
| Staffordshire Bull Terrier | $571.49 | $796.11 |
| Border Collie | $571.49 | $796.11 |
What Isn't Covered?
Pre-existing conditions – includes any medical condition your pet suffers from prior to the commencement of your insurance policy.
Dental Care – such as dental procedures, gingivitis, teeth cleaning or dental disease
Day-to-day care – PIA will not cover your pet's day-to-day care, which include:
Preventative procedures and treatments
Diet pet food or regular prescriptions
Treatment while your pet is used for occupational or commercial purposes such as breeding, racing or organised fighting.
Certain treatments and condition – the company will not pay for:
Any medication not approved or listed by the Australian Pesticides and Veterinary Medication Authority, APVMA.
Cell-replacement therapy
Breeding or obstetrics or any treatment for the same.
Elective procedures and services such as cosmetic procedures, routine examinations or experimental treatments or therapy.
Steps to file a claim with Pet Insurance Australia?
To avoid the hassle, delays and general nuances that are associated with filing an insurance claim, begin your filing process by:
Downloading a claim form online or request to have one delivered by mail.
Once you have received your form, complete the first section and sign it
Have your vet complete and sign part two of the form.
Once, both you and your vet complete your designated sections, mail the form in with all necessary receipts and invoices as it relates to your claim.
If you have never completed a claim before, include a veterinary history from your current and all previous vets who have attended to your pet.
Why choose PIA?
When choosing the right insurance coverage for your pet, there are a few important factors that you must take into consideration. Does the pet insurance company offer liability protection; will your pet be covered for accidental injury and illnesses and does the company offer other types of important benefits needed for your pet's health and wellbeing?
Pet Insurance Australia provides protection for a wide range of accidental injury, illnesses and routine health care. Their comprehensive insurance policies which include protection against fractures, snake bite and other bite wounds and fight wound abscesses and all illnesses. Along with the basic protection offered by almost all pet insurance companies, PIA provide additional benefits for:
Paralysis by tick
Illness and accidents while Overseas
Humane euthanasia procedures recommended by a vet and
Emergency boarding in the event that you must be hospitalised for five or more consecutive days.
Some final questions you might have
---
More guides on Finder
You might like these...