Coles Life Insurance Review
Compare life insurance cover available from Coles
We're reader-supported and may be paid when you visit links to partner sites. We don't compare all products in the market, but we're working on it!
Looking for a straightforward life insurance option packed with benefits that won't break your budget?
Compare direct life insurance policies below
An adviser can help you find cover from trusted life insurance brands.
Get competitive quotes from multiple brands

Lower rate of declined claims (according to ASIC)

Save time and effort
---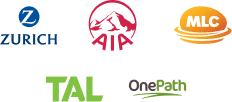 The cover on offer from Coles Life Insurance may be the right pick for you. After delivering quality products and service to Australians for more than 100 years, Coles now offers life cover with;
Quick application with no medical check up.
Up to $1 million in cover.
The choice of stepped or level premiums.
Price Beat Guarantee on any comparable Direct Life Insurance policies.
Backed by one of the world's largest insurers, MetLife.
These are just some of the benefits of choosing Coles as your life insurance provider. Keep reading to find out more about the cover offered from Coles.
Cover options available from Coles
Coles Life Insurance offers two premium options for customers: stepped premiums or level premiums.
With a stepped premium policy, the cost of your premiums will rise every year over the course of your policy. The amount you have to pay is calculated based on your age each year and you will typically have lower premiums early on and higher as you get older.
A level premium policy keeps you the same until your 60th birthday, when it automatically converts to a stepped policy. The premiums for a stepped policy will eventually become higher than a level policy.
Coles Life cover
The features and benefits offered by Coles Life Insurance policies include:
Life Cover Benefit: In the event of your death, your policy can provide a lump sum benefit payment of between $100,000 - $1 million to your beneficiaries.
Terminal Illness Benefit: If you are diagnosed with a terminal illness, an advance payment of your Life Cover Benefit will be paid.
Funeral Advancement Benefit: $10,000 of your Life Cover Benefit can be advanced to your primary beneficiary or personal legal representative in order to help manage funeral costs.
Life Events Benefit: Often, significant events can occur in your life which necessitate taking out an increased level of cover. This can include getting married, starting a family or buying a house. This benefit allows you to take out a higher level of cover without having to answer any further health questions. Conditions apply.
Nominate beneficiaries: You can nominate up to five beneficiaries for your Life Cover Benefit.
No expiry age: Coles Life Insurance does not have an expiry age for the Life Cover Benefit, Terminal Illness Benefit or Funeral Advancement Benefit.
Indexation Benefit: You will have the option to have your cover level increased each year by the Indexation Factor and your premium will increase accordingly.
Guaranteed renewable: Cover will remain in place regardless of any change in health or personal circumstance provided you pay your premium when due.
Premium payment options: Premiums can be paid fortnightly, monthly or annually by direct debit, from your nominated account or credit card.
Cooling-off period: Coles life insurance comes with a 30 day cooling off period. This will start from the policy commencement date.
Optional Accidental Injury cover
Provides a specified cover amount if you suffer a covered injury that is the result of an accident.
Cover ranges from $500 for minor fractures up to $50,000 for loss of limbs or sight.
If you suffer more than one injury listed at the same time, you will only receive a benefit for the injury with the higher benefit amount.
A benefit will only be paid for claims relating to dislocation of the same body part once over the life of the policy.
Optional Kids cover
This optional benefit is designed to provide cover for your children and grandchildren who are aged between two and 17 years.
If your child passes away or suffers a serious illness or injury covered under the policy, you'll receive a lump sum benefit payment of $25,000.
This optional extra also pays $500 for skull, arm and leg fractures.
More reasons to choose Coles Life Insurance
Price Beat Guarantee+. If you find a comparable direct life insurance policy offered cheaper anywhere else, Coles guarantees to beat the price offered. However, keep in mind that from year two, stepped premium policies will revert to standard premium rates unless you can provide evidence of a cheaper quote on each renewal.
flybuys member discounts. If you're a member of flybuys, Coles' shopping rewards program, you'll receive a 20% premium discount for policies purchased either online or over the phone.
Extra flybuys points. If you have a Coles Life Insurance policy in place, you could earn one flybuys extra point for every dollar you spend at Coles. It's important to note that this features a limit of 12,000 extra points per policy, per year (1,000 points per policy, per year), which is equivalent to $60 of value, that can be collected from the day your flybuys membership is linked to your Coles Life Insurance policy until before the month your policy terminates. Simply enter your flybuys number when you sign up for cover to take advantage of this special offer.
$10 off a Coles shop. Coles Life Insurance policyholders have the option to enjoy $10 off non tobacco/alcohol and gift card purchases, at any Coles Supermarket shop by redeeming 2,000 flybuys points at the checkout. However, you will obviously need to have at least 2,000 flybuys points in your account every time you want to take advantage of this offer.
Please note that terms and conditions apply to each of the offers listed above. You should refer to the Coles Product Disclosure Statement to find out exactly when you will be eligible for each offer.
Are there any exclusions I should be aware of?
Before purchasing cover, it's important to review the Coles Life Insurance Product Disclosure Statement to ensure you are clear on the various terms and conditions applied to your cover. Key exclusions include:
Claims for the Life Cover Benefit, Terminal Illness Benefit and Funeral Advancement Benefit that are the result of intentional self-inflicted act within 13 months of the policy commencement date, the date of reinstatement, or date that cover is increased will not be paid.
Accidental Injury Exclusions
No claim will be paid for Accidental Injury sustained due to an intentional self-inflicted act.
No claim will be paid for Accidental Injury sustained while working in an occupation:
At heights above 15 meters.
Underground if your occupation is in the mining industry.
Working with explosives.
While carrying a firearm.
Working offshore in the oil, gas or petroleum industry.
Overseas serving in the armed forces.
No claims will be paid for Accidental Injury sustained while engaging in aviation or aerial pursuits unless as a fare paying passenger on a commercial airline.
No claims will be paid for Accidental Injury sustained while driving a motorised vehicle engaged in any race or speed trial, mountaineering, abseiling, rock climbing, canyoning or diving to a depth of 45 meters or more.
No claim will be paid if you are under the influence of drugs or alcohol unless prescribed by a certified medical partitioner.
Kids Cover Exclusions
No benefit will be paid for claims following from intentional act of the Policy Owner or their partner, Insured Child's parent or legal guardian.
No benefit will be paid for a congenital condition affecting the Insured Child.
FAQs
Who can apply for cover?
In order to be eligible for Coles Life Insurance, you must:
Be aged between 18 and 55; and
Be an Australian or New Zealand citizen or permanent resident residing in Australia at the time of application; or
Hold a current 457 Visa and currently reside in Australia
Can I reduce my level of cover?
Yes, Coles Life Insurance can be reduced to minimum of $100,000 at any time. Cover can be reduced to $50,000 after your 60th birthday
Can I increase my level of cover?
You can apply to increase your cover at any time - subject to entry age, maximum cover limits and acceptance of health and lifestyle responses
When will my cover commence?
Once your application has been accepted and correct payment details are received
When will my policy end?
You request to cancel the policy.
Your policy is cancelled due to non-payment of premiums.
Terminal illness benefit is paid.
In the event of your death.
How many beneficiaries can I choose?
You can choose up to five beneficiaries to receive the benefit payment in the event of your death.
Want to know more about Coles?
Owned by the Wesfarmers Group, whose origins date back to the formation of the Western Australian farmers' cooperative in 1914, Coles is one of the largest listed companies in Australia with over 2,200 retail outlets across the country. Though Coles is best known for its fresh food and groceries, it has also moved into the insurance market, offering car, home and life cover policies.
Coles Life Insurance is issued by MetLife, one of the biggest global life insurers and a trusted reputation, with roughly 90 million customers across 40 countries.
More guides on Finder