Will home insurance cover foundation repair?
A guide to understanding how your insurance treats the foundation of your home.
We're committed to our readers and editorial independence. We don't compare all products in the market and may receive compensation when we refer you to our partners, but this does not influence our opinions or reviews. Learn more about Finder.
Insurance treats your house's foundation just like any other part of your house. You can claim for damages, but only if you're covered against the event that caused the damage. For example, if your policy covers earthquakes but not floods, you'll be covered if an earthquake damages your foundation, but not if a flood does.
When does home insurance cover repairs to your home's foundation?
There is an easy way to remember whether your home insurance policy will cover repairs to your home's foundation: if the event that caused the damage is listed in your policy, you are eligible to claim. If the event is not listed, you are not.
Events you are covered for Home insurance policies are designed to protect you from sudden and/or unforeseeable events like vandalism or acts of nature. Some of these events are part of your basic policy while others require an additional premium.
Events commonly covered include:
Impact from things like falling trees
Floods (usually requires an additional premium)
Earthquakes and tsunamis (usually requires an additional premium)
Your policy's PDS will describe how they define these events and explain any limitations they may impose on each. But largely speaking, you are eligible to claim if your foundation is damaged by one of these events and that event is listed in your policy.
What am I not protected against?
Policies typically do not cover you for events that are avoidable or that were preventable.
Events usually not covered include:
Termite damage
Normal wear and tear
Pre-existing damage
Faulty construction
Tree-root damage
Shifting soil
Damages due to your carelessness, neglect or illegal behaviour
Damage from natural events you have opted not to include, like floods
Actions of the sea, including storm surges (except if it's a tsunami caused by earthquake and you have that cover)
Most of these are situations you should have noticed when purchasing the house, or could have prevented had you noticed them during their early stages.
Again, it pays to review your policy's PDS to understand how they define these events. But in most cases, you can expect your claim to be denied if your home's foundation was damaged due to any of the above.
Am I covered for foundation damage caused by tree roots or shifting soil?
Home insurance will not cover damage caused by tree roots. In fact, the most common way tree roots damage your foundation is by causing the soil to shift, and shifting soil is itself not typically covered. These are foreseeable events that you could have prevented ahead of time.
What if a flood caused the soil to shift?
If your policy doesn't include floods, the answer is no. If it does include floods, it depends on whether the flood is a direct or indirect cause of the shifting soil.
The flood directly caused the solid to shift. You will be covered if you can demonstrate that the flood directly caused a landslide or erosion event.
The flood indirectly led to the soil shifting. You won't be covered if the flood indirectly caused the soil to shift, for instance if a flood created a subtle change in the soil's consistency and the soil shifted at a later date.
The details can be tricky, and every insurer defines things differently. If you are unclear, make sure to read your PDS or get in contact with your insurer to understand the exact details of your cover.
What to do if the damage to your foundation isn't covered
Unfortunately, if the damage to your foundation is not covered by your insurance, you will most likely need to pay for the repairs yourself.
But before you give up, it may be worthwhile to hire a foundation specialist for a second opinion. If your insurer claims flooding was only an indirect cause of your foundation's damage but you think it was the direct cause, a foundation specialist can provide much-needed clarity.
How to prevent foundation damage
Protecting yourself against foundation damage starts with caring for your soil so that it does not shift.
Here are a couple of ways you can keep your soil from shifting:
Keep the moisture level consistent. Moisture fluctuation is the most common cause of shifting soil. Install a drainage system to keep your soil from absorbing too much water during a downpour. Install a sprinkler system to hydrate your soil when conditions are dry.
Install a root barrier. An expanding root system can also cause your soil to shift. A root barrier is an underground barrier between the tree and the house. You may have to hack away some obnoxious roots in order to properly install it.
A foundation specialist can help you implement either of these solutions or simply conduct a soil assessment to determine whether further action is needed.
Is it time to switch home insurance?
---
Get the latest home insurance news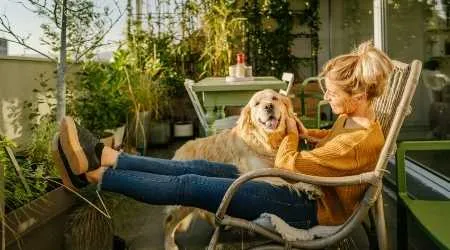 Home Insurance
The NSW Supreme Court has given the go-ahead for pets in apartments. But there are things to consider before moving a furry friend into your home.
Read more…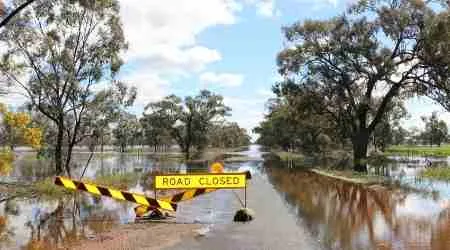 Just when you thought 2020 couldn't get any worse, the Bureau of Meteorology has declared a La Niña event.
Read more…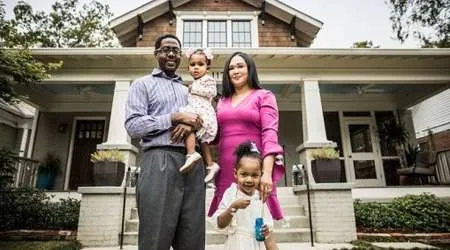 Study shows one insurer's quote was six times more expensive than another - for the same house.
Read more…
Picture: Shutterstock
More guides on Finder