Insurance guide for older homes
Looking for home insurance for an older home? Find cover that won't break the bank.
We're reader-supported and may be paid when you visit links to partner sites. We don't compare all products in the market, but we're working on it!
Your home might be 75 years old, but it's got character.
If you're buying an older home that needs a little work done, you're probably expecting to spend a little extra to get your fixer-upper completed to the standard you want. What you may not expect is that the cost of home insurance is often higher for older homes, and that it can sometimes be difficult to find an insurer willing to cover your pride and joy.
Why? Let's take a closer look.
Find cover for your older home
Why are older homes harder to insure?
As a general rule, older homes present a higher risk to insurance companies. Here's why:
First, older homes are more likely to suffer damage. For example, they may have been constructed with out-of-date materials that simply won't stand up to storm damage. Or the plumbing and electrical wiring may have deteriorated, which can cause expensive damage.
Second, you'll also need to consider the amount of repair work that needs to be done on your home. Depending on the size of the renovation project and the home insurer you choose, your policy may not cover you while your home is being renovated. Even if your provider is happy to continue cover while your home is being renovated, if you move out for an extended period while work is being completed, then any claims for damage that occurs during this period may not be covered.
Third, if part of your home is damaged and you want to have it repaired to match the rest of the dwelling, this can be expensive. Making sure the repair work is historically accurate can be a costly exercise, with materials and labour expenses higher than if you simply needed a standard rebuild.
Taking these issues into account, not all insurers are willing to take on the risk of insuring an older home. There are still plenty of companies that are happy to provide cover, but you may need to pay a little extra to get the cover you need.
What to keep in mind when insuring an older home
Insurance is often one of the last things you think about when buying a home. But if you're about to sign the contract to purchase an older home, remember that there are several factors that can affect your home insurance.
Roofing
Your home provides a roof over your head, but if the roof on your older home is in a poor state of repair, then you may have trouble finding cover. A damaged roof can cause all manner of problems, from damaging your contents and the electrical system to affecting your health. Roof condition is one of the key factors insurers will consider when determining the cost of insurance. The age of the roof, the materials used in its construction and its current state of repair will all be taken into account.
You should also be aware that claims resulting from leaky roofs caused by a lack of maintenance are commonly rejected by insurers, so you'll need to make sure you stay on top of any routine maintenance tasks.
Wiring
If your older home is sporting an outdated electrical system, this greatly increases the risk of fire. Knob and tube wiring, common in houses more than 50 years old and especially those built before World War II, can be a particularly common cause of problems. Not only may a full house rewire be a major priority for the safety of your family, but it could also be a requirement if you want to take out home insurance.
Plumbing
An outdated plumbing system increases the risk of flooding, so the ancient plumbing in your old home won't be seen as a feature by insurers. Before agreeing to cover you, an insurer may request that the outdated plumbing system in your home be replaced within a certain timeframe, so you'll need to factor this cost into your budgeting when working out the cost of buying the home.
Construction
There are several other factors about a home's construction that insurers will consider when deciding whether to provide cover. For example, how secure are the home's foundations? Is there asbestos present? When was it built?
It's common for insurers to send out an assessor to examine your home in person and determine the risks faced.
Heritage-listed homes
Insuring an older home can be particularly difficult if that home happens to be heritage-listed. If a heritage-listed building is partially damaged, the cost of restoring that part of the property to match the original home can be very expensive. Many of the materials used to construct listed homes are simply not readily available, and the job may even require the expertise of specialist tradesmen, architects and other professionals.
Despite these difficulties, it is still possible to find cover for heritage-listed homes, but cover may cost extra. You'll also usually need to supply a valuation which shows the true replacement cost of the property, and the insurer may include a clause requiring you to contribute to the cost of repairing the property if it is under-insured.
Wood burning stoves
From a home safety point of view, wood burning stoves and open fireplaces fall well short when compared to modern heating solutions. As a result, many policies exclude damage caused by combustion heaters and open fireplaces from cover.
With this in mind, you may wish to consider reverse cycle air conditioning or perhaps another form of heating for your home.
Renovating an older home? Here's what you need to know
When you're preparing to renovate a home of any age, never assume that your home and contents insurance will automatically cover you. The policy terms and conditions surrounding renovations vary from one insurer to the next, so it's essential that you read the fine print and contact your insurer for clarification if you're unsure.
As a general rule, smaller jobs that won't have any effect on the external structure of your house or on its structural stability won't harm your cover. As long as your home is still secure, you should still be protected. However, most insurers will exclude water damage that occurs during the renovation or as a result of the work being done.
However, if your home requires extensive renovation work to most or even all of the house, you probably won't be covered by your home and contents insurance. Not only do construction sites represent a higher risk of damage to your home, but they can also attract thieves and vandals like moths to a flame.
If you employ a licensed builder to do the work, they should have construction insurance to provide protection against damage to your home. If you choose to DIY, you'll need to consider your owner-builder insurance options.
How to find the right cover
Hopefully your older home is in reasonable condition and you have no trouble finding affordable cover. However, if you're struggling to find an insurer willing to take you on, it's worth engaging the services of an experienced insurance broker who can help you assess and compare the available cover options.
Also be aware that you may need to make specific home upgrades or repairs if you want to maintain cover. New wiring, replacing the plumbing and even installing a new roof could be essential steps, while simpler actions like a home security system or sprinkler system could lower your premiums to a more affordable level.
---
Get the latest home insurance news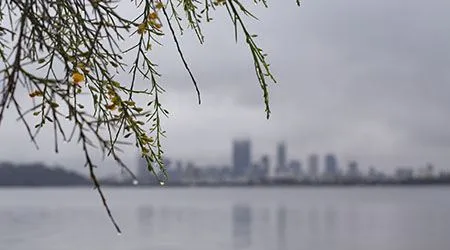 Home Insurance
Find out what your home insurance may cover you for if your property has been impacted by the severe weather of Ex-Cyclone Seroja. Plus, how to speed up your claim.
Read more…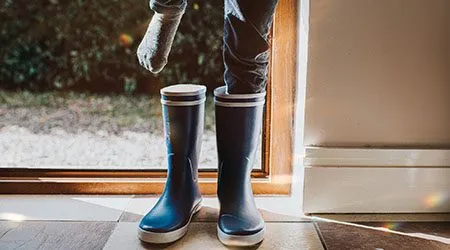 Home Insurance
Two insurance experts have urged Australians to look at their policies more closely, so they can get the most from their claim.
Read more…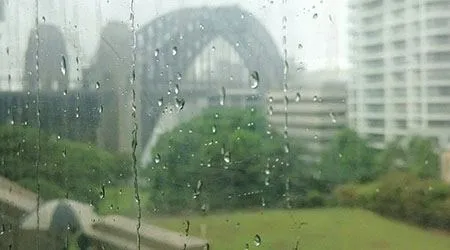 Home Insurance
Here's how to make your home insurance claim easier and how to access other support measures in place for affected homes.
Read more…
More guides on Finder