Best tips on how to be frugal
Here's some tips on frugal living that make it easy to spend less and save more, without even thinking about it.
We're reader-supported and may be paid when you visit links to partner sites. We don't compare all products in the market, but we're working on it!
Frugal living requires you to develop new money habits, which can mean a complete lifestyle shift. But the good news is that once you commit to being frugal and put a plan in place, it's easy to stick to it.
There's three steps to being frugal: reduce your debt, manage your day-to-day spending and, lastly, start saving.
Three steps to frugal living
Step 1: Reduce your high-interest debt
You shouldn't start saving money while you still have debts to pay. This strategy simply doesn't make sense, because the majority of debts like credit card debt or personal loan debt attract a high interest rate. On the other hand, the money you earn on your savings by keeping it in the bank is minimal in comparison to the amount you're repaying on these high-interest debts. So by paying off your debts instead of saving money, you're actually saving money in the process.
However, not all debt is worth paying off before you start saving. For example, your HECS (student loan) debt doesn't attract a high interest rate like other forms of personal debt, so it's less important to pay this off. Once you're earning above the threshold, a small portion of your salary will go towards paying off your HECS debt each time you get paid.
Strategies to reduce your debt
Use less cards, preferably only one. Consolidating your credit cards into one will mean it's not only faster to keep control over how much you owe, but you will ultimately pay fewer bank fees as well. If you are paying off a home loan you can usually combine the loan package with a credit card on the same account.
Stagger your debt repayments. Rather than trying to repay all your debts at the same time, pay off your smallest debt first. Then concentrate on the next one, then the next. This strategy makes the process far less overwhelming and a lot more manageable. Aim to pay off all your debts as soon as possible and close any credit cards which are used the least.
Consider a credit card balance transfer. Several companies are offering interest free periods for all new credit card transfers. By transferring your credit card balance over to one of these interest free options you could save yourself more than $85 over six months for every $1,000 of debt. Compare balance transfer cards to see if there's one that's right for you.
Plan your repayments carefully. When you incur debts you will find that sticking to the repayment period will save you having more to pay in the next period and you'll keep any interest free periods, too. Keep a calendar for all your debts and make sure the repayments are made on time.
Refinance your mortgage. If you're struggling to meet your home loan repayments and your lender won't budge on the rate offered, consider refinancing to a lender with a better rate.
---
Step 2: Manage your spending
Now that your debt is a lot more manageable, you can start getting serious about your spending (or lack of spending!). The key strategy behind being frugal is spending less than what you earn, which can be easier said than done.
Strategies to manage your spending
Get into the habit of checking your bills and receipts. Do you ever look carefully at all your bills and receipts? If not, then it may be time to start. It's more common than you'd think to be accidentally charged twice for the one bill, or to overpay for your groceries. Plus, you might think twice about some of the luxuries you've been buying when you can clearly see it printed our on a receipt in front of you.
Compare everything. Dedicate one full day to finding yourself a better deal on everything. Look for cheaper health insurance, switch to a super fund with lower fees and better returns and compare energy and gas providers. If you don't want to switch, you can also try to phone your current provider and negotiate a better deal.
Identify your spending weaknesses. If you've been spending far too much, have you considered what you were spending the most on? Sit down and make a list of everything you spent the last week or fortnight (this will all be in your banking transaction history). What were the luxuries that you really can't afford? What online shopping sites do you frequently use? If you routinely use your credit card on any of them, delete the details just to make it harder to use your card the next time.
What can you do yourself? Paying someone else to do something you can do yourself is a waste of money if you really can't afford it. For example, are you paying someone to mow your lawn when you could do this yourself? Are you paying a cleaner one a week that you perhaps don't need? This doesn't mean you can't outsource anything at all, but it's a matter of keeping your spending under control so you can afford the things you really need or want later on.
Make use of specials and sales. Try to never buy anything that's full price (unless it's something you really need). Instead, wait until you see it on special or on sale. If it is something that you need, look around online for a coupon code or discount code that will reduce the price.
Control your generosity. It's great to splash out on friends and family, but this can quickly add up. Try to break your habit of shouting rounds at the bar or paying for lunch.
---
Step 3: Develop a savings habit
Now that your debts are paid and your spending is under control, it's time to start saving.
Strategies to save money
Make savings a personal goal. Set yourself a specific goal of how much you want to save and by when. If you can, it's also helpful to know what you're saving for. By developing a personal goal to see your savings grow and your personal debt being reduced, it can be both comforting and rewarding. Plus, giving yourself a deadline is good motivation to stick to it.
Switch savings accounts regularly. Keep an eye on which company is offering a competitive savings rate. By changing your savings accounts regularly you can keep taking advantage of the best interest rates on offer, and earn money while you sleep.
0
.20 %
p.a.
standard variable rate
Maximum rate: 3% p.a.
Standard variable rate: 0.2% p.a.
Monthly fees: $0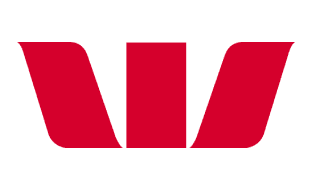 Westpac Life (18-29 year olds only)
If you're between 18-29, you can earn a 3% p.a. variable rate each month you grow your balance (excl. interest) and make 5+ settled debit card purchases from your linked Westpac Choice account, up to a balance of $30,000.
Compare savings accounts and earn more interest
More guides on Finder