Paying tax on interest from a savings account
Just like any other source of income, interest earned from a savings account is subject to tax at your marginal tax rate in Australia.
We're reader-supported and may be paid when you visit links to partner sites. We don't compare all products in the market, but we're working on it!
When you file your income tax return at the end of each financial year, you need to declare all your sources of income, including your salary and income earned from investments. If you have money in a savings account that has earned interest in the previous financial year, you'll also need to declare this amount and pay tax on it. But even after paying tax on the interest, if you're earning a good interest rate on your savings, you'll still come out on top.
At what rate is the interest taxed?
The amount of tax that applies to the interest you earn on your savings account will be determined by your overall taxable income. The total income you earn each year determines the tax rate you must pay, and the ATO's tax rates for the 2019–20 financial year are shown below:
| Taxable income | Tax on this income |
| --- | --- |
| 0 – $18,200 | Nil |
| $18,201 – $37,000 | 19c for each $1 over $18,200 |
| $37,001 – $90,000 | $3,572 plus 32.5c for each $1 over $37,000 |
| $90,001 – $180,000 | $20,797 plus 37c for each $1 over $90,000 |
| $180,001 and over | $54,097 plus 45c for each $1 over $180,000 |
The above rates don't include 2% Medicare levy.
Why do I need to declare interest?
Under its rules regarding investment income, the Australian Taxation Office (ATO) requires all Australian residents to declare any interest they receive as income. This is because you've earned that money, in a similar way to you earning your salary or wages. Any you must pay tax on any money earned throughout the financial year.
What interest do I pay tax on?
You need to declare all money you've earned in your tax return, including the following:
Interest from savings accounts and term deposits held with banks, credit unions and building societies.
Interest received from a children's savings account opened or operated by you.
Interest paid or credited to you by the ATO.
Life insurance bonuses (although tax offsets may be available).
Interest earned from foreign sources (although tax offsets may be available).
Money you've earned from selling investments like shares.
Are you earning a competitive interest rate on your current savings account?
How do I report my interest earned?
The interest you earn can be declared on your annual income tax return. Banks and other investment organisations are also required to report to the ATO details of the interest they pay to account holders and investors. This includes the amount of interest you received from various financial institutions, and the BSB and account numbers for the accounts in which the interest was paid. The ATO then matches the investment income you report with the amount reported by your bank, and if there are any discrepancies your tax return will be adjusted and fines may apply.
Remember, you don't need to pay tax on the amount you deposit into your account as you will have already paid tax on this income. It is only the interest you earned on that money that is subject to tax. If you need help declaring your interest and claiming eligible tax deductions, an online tax agent can help maximise your tax refund.
Why should I provide my Tax File Number (TFN) to my bank?
When you open a savings account, your bank will give you the option of providing your TFN. While it's not compulsory to do so, supplying your TFN is in your own financial best interests - if your bank doesn't have your TFN, withholding tax may apply to the interest you earn on your account.
If you haven't given your bank your TFN or if you're a non-resident of Australia, the bank must withhold an amount from the interest you earn and send it straight to the ATO. This withholding tax is calculated at the top marginal tax rate of 45% plus the Medicare levy of 1.5%. For non-residents, the withholding tax rate is 10%. If your savings account earns more than $120 per year for adults (or $420 for children) during the financial year, withholding tax applies.
To avoid withholding tax, you can either supply your TFN when you apply for an account, or get in touch with your financial institution at any time to provide your TFN via internet banking, over the phone or at your nearest branch. This makes the process so much easier come tax time!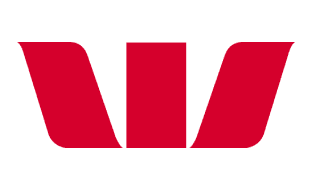 Savings account offer: Westpac Life (18-29 year olds only)
If you're between 18-29, you can earn a 3% p.a. variable rate each month you grow your balance (excl. interest) and make 5+ settled debit card purchases from your linked Westpac Choice account, up to a balance of $30,000.
What about interest earned in a joint account?
The ATO assumes that joint account holders are equal owners of an account and requires them to pay tax accordingly. For example, if you have a joint savings account with your spouse, the interest paid will be split equally between the two account holders - 50% each. When it comes to completing a tax return, each partner or spouse need only claim their share of the interest earned on the joint savings account.Each person will then have 50% of the interest earned added to their taxable income.
However, if the beneficial ownership of the account is not split up into equal shares, you'll need to provide documentation that proves this fact to the ATO. The documentation must show the source of the funds, the proportion of contributions from each person, and who used the funds in the account and the interest received.
What about interest earned on a children's savings account?
One common point of confusion for many Australian taxpayers is the income tax requirements surrounding a child's savings account. If a parent provides the funds for the child's account and spends or uses the funds in the account as they wish, the parent must declare interest earned from the account on their own tax return.
However, in some cases the funds in the account will be made up of the child's own money - for example, the child may deposit money given as a Christmas or birthday present, their pocket money, and funds they earn from a part-time job such as a paper round. If the funds in the account are not used by any person other than the child, the interest earned is classified as the child's income. If the child's only source of income is interest totalling less than $420 for the financial year, they will not have to file an income tax return. However, if the child is less than 16 years old and the interest earned it exceeds $420, they will need to lodge a tax return.
Insights in the Finder app
Want to give your savings a boost?
The Finder app hunts down personalised ways for you to save. You could save on your bills, mobile plan, credit card, insurance and more. Pop in your phone number below to get your download link.
By submitting your phone number, you agree to the Finder privacy policy and terms of use
More guides on Finder