Pulse Credit Union home loans
Whether you're looking to buy a new home or just comparing your options, Pulse Credit Union can help.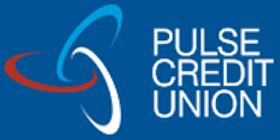 Pulse Credit Union offers a variety of home loan features and options to suit just about any home financing need.
Members owned, Pulse Credit Union started as a credit union for the Victorian health service industry but has grown to include extended family and friends of its members. From five branches, two agencies and the internet, Pulse Credit is able to provide their financial products and services to a larger number of Victorian residents.
The home loans offered by Pulse Credit Union have options which make them appropriate for buying or building a new home, renovations to your home, the purchase of an investment property, buying a second home, refinancing and bridge financing. You decide what you need the home loan for, and then choose the options that best meet your needs. Pulse Credit Union also offers pre-approvals for home loans, and will hold that amount for 60 days while you find the property you wish to purchase.
Compare Pulse Credit Union home loans
Rates last updated February 27th, 2020
Home loans provided by Pulse Credit Union
Principal and interest
This is the base loan, where you can add different features and options to personalise it. By itself, this variable rate home loan is available for both owner occupants and investors and may also be used as a refinance option for homeowners.
Terms for the principal and interest loan are for up to thirty years, and Pulse Credit Union provides a 100% offset account. There is also a free redraw facility to withdraw advanced repayments if you need them for another purpose.
Fixed rate
You have the choice of adding the fixed rate option to your loan for up to five years, which may be renewable before the interest rate reverts to the variable rate. With the fixed rate option, you will be charged a fee if you pay the loan off before the terms are completed.
For the security of a fixed interest rate, you will lose the benefit of an offset account and free redraw. You do still have the flexible repayments which can be made weekly, fortnightly and monthly.
Interest-only
This option is only available for investment properties. For a period of up to five years you can make repayments only on the interest portion of the loan, using the extra money saved towards another investment or improvements on the existing one.
If you choose the interest-only option you will still be able to access a 100% offset account and redraw facility. You may also ask to extend the terms after the initial five years, otherwise the loan converts to the terms of the standard home loan with principal and interest repayments required monthly.
Equity overdraft
An equity overdraft differs in that you create one account to pay all of your expenses using the equity in your home as security. You can take advantage of this feature for up to five years with the option to renew at the end of that period. You will lose the offset account feature and there will be other transaction charges applied to the account.
You will be able to access the money at will, using a cheque or an ATM card. Once the terms have been completed, the balance of the borrowed equity will convert to the principal and interest home loan.
Pros and cons of Pulse Credit Union home loans
Pros
Having the advantage of picking the features you want can be advantageous when choosing a home loan. Be sure that you understand which of the features can help to save you the most money over the life of the home loan:
Flexible repayments. With each option offered by Pulse Credit Union, you are permitted to choose between weekly, fortnightly, and monthly repayments. By choosing to make more repayments, you will reduce the amount of your loan quicker.
100% offset account. An offset account helps with lowering the interest on the loan, and can help with paying it off faster by deducting the amount you have in the account from the principal amount of the loan before interest is applied.
Early payout penalty. With the exception of the fixed rate option, you are not charged fees for paying off your home loan earlier than the terms outlined.
Monthly fees. There are no fees charged to your home loan monthly for its maintenance. If you multiply that amount saved by the number of months the loan is active, you could be saving thousands of dollars.
Cons
Credit union membership. You do have to become a member of the Pulse Credit Union. Although membership is extended to a large group of Victorian residents and beyond, there is a charge of $10 to join.
How to apply for a Pulse Credit Union home loan
If you do decide that a home loan with Pulse Credit Union has everything you are looking for you only need to follow these steps to begin the application:
Membership. If you are not already a member you can download an application, fill it out and bring it in to the nearest credit union branch. You will also need to show a photo identification and pay the $10 membership fee.
Online form. The application for a home loan can be downloaded onto your computer and filled out from home.
Submit your application. Once complete you can either mail your application to Pulse Credit Union or drop it off at a branch. Please note that if any portion of the form is left blank, the processing of your application will be delayed. There is a list of required documents that should also be included with the application.
Once reviewed, a loan specialist will be in touch with you to go over your options and choices and advise you of any other supporting documents you may need. Make sure you know what your needs are and which products and features you believe are most beneficial to your circumstance before speaking with the credit union representative.
Documents needed to apply for a Pulse Credit Union home loan
Personal information
Pulse Credit Union is going to want to know some personal information about you before making an offer of a home loan. Among the questions asked are:
Residency status. Applicants will have to be a permanent resident of Australia or a citizen.
Driver's Licence number. You will be asked for your driver's licence number and expiration date.
Property information
There will be a section on the application that asks for specific information about the property you are interested in purchasing. In addition to the address, you will be asked:
Registered owner. With a copy of the title, you are going to have to show that the seller is the registered owner of the property.
Purchase price. Found in the contract of sale, the credit union will want to know the details of the agreed upon purchase price for the property.
Contact information. In order to set up an appointment for the property to be valued, you will have to have contact information for the seller or other authorised person.
Financial information
Proof of income must be submitted with your application in addition to other documents related to your personal finances:
Income. Copies of your two most recent pay slips.
Current housing payment. Either a copy of your most recent home loan statement or rental receipts.
Other statements. Copies of the latest statements for any current loans and/or credit card debts you are financially responsible for.