Refinancing Your Home Loan When You Have Bad Credit
You can switch to a better home loan even with a bad credit report
We're committed to our readers and editorial independence. We don't compare all products in the market and may receive compensation when we refer you to our partners, but this does not influence our opinions or reviews. Learn more about Finder.
While having a bad credit rating is not ideal particularly if you want to refinance, there are some specialist lenders that will still review your application.
However, you'll need to make a conscious effort to improve your credit rating and take control of your debt. This may involve demonstrating to the lender that you have enough equity or savings to borrow less than 80% loan-to-value (LVR) ratio.
If you're thinking of refinancing to secure a better rate, features or to consolidate debt, here are some steps to help you with the process.
Apply for a bad credit home loan today
Other lenders who can help
There are several lenders in Australia specialising in bad credit lending who could help you, including:
How to refinance if you have bad credit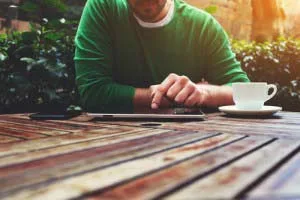 Your eligibility to refinance to a non-conforming loan is in part determined by your property's current loan-to-value ratio, as lenders look at the existing equity you have. The more equity you have in your property, the less of a risk the lender will see you.
Most lenders will require that you have a minimum of 20% equity in your property. This means your LVR would be under 80%, which is the benchmark where lenders perceive you as less risky. Having equity of at least 20% will increase your chances of refinancing to a non-conforming lender.
Here are some tips to help you get started:
Get a copy of your credit file. Accessing your credit file will help you understand how you look from the lender's perspective. This will give you an idea of the things a lender will look at when considering you as a customer. You can see your current credit limits, number of credit cards that you have and any late payments which have been reported.
Take control of your debt. The next step is to be proactive about trimming any existing debt that you have. If you're having trouble meeting your credit card or utility payments, consider contacting your provider to negotiate a new payment plan to ensure that you pay your bills or repayments in full and on time.
Visit a mortgage broker. A licensed mortgage broker can discuss your borrowing needs with you in detail and help you with the application process. They will be able to draw upon their panel of lenders to find one that's more likely to review your application given your impaired credit status.
Speak to a specialist lender. Specialist lenders evaluate borrowers not on the number of defaults and the amounts of each of these defaults, but how long ago you made these mistakes. They recognise that you may have become credit impaired due to life events, such as divorce, illness or loss of a job, and are willing to offer loans to help you own your home and pay off existing debts.
Borrow less than 80% LVR. This avoids the need for Lender's Mortgage Insurance (LMI) for high documentation loans and means you're a lower risk to the lender. Try to show the lender that you have enough equity or savings to maintain an LVR below 80%.
How to compare bad credit home loans
When deciding on the best non-conforming home loan to fit your specific lifestyle, there are certain factors that will help determine which loan is best for you.
Interest rate. Bad credit home loans generally have a higher interest rate, which is why it's so important to compare home loans to ensure you're getting the best deal.
Comparison rate. Always check the comparison rate because it represents the true cost of your home loan. Since you're already paying a higher interest rate, you don't want to pay higher fees.
Fees. Another aspect to take into account is the amount of fees that you will have to pay. For instance, does the your potential loan provider have any hidden fees or are they upfront about their extra charges? It's crucial for you to know this information so that you won't be surprised with any additional expenses.
Repayments. When selecting the most appropriate lender you must be well versed in the loan repayment schedule. This will allow you to be more organised and know exactly when all of your monthly payments are due.
You also need to know how to manage the bad debt you already have to avoid getting into the same situation again. To manage a bad credit refinance successfully:
Keep debt consolidation loans separate. It is possible to refinance your home loan to consolidate bad debts such as credit cards or personal loans so they attract the same low interest rate as your home loan. However, to successfully manage this sort of bad credit refinance, you should keep your refinance loan split so you make separate payments for your home loan and your consolidated debts. Otherwise, you'll be paying your credit cards and personal loans off over 20 - 30 years with your home loan which will drive the total cost with interest up much higher.
Don't choose features that will tempt you. If you know you have trouble with managing finances, then features such as a line of credit, which allows you to withdraw up to the value of the equity in your home, may tempt you to spend more. Similarly, if the refinance loan you choose has free redraw facility you may tempted to withdraw the extra repayments.
Get help from a mortgage broker
Mortgage brokers are professionals who specialise in helping borrowers find mortgages. Their services are usually free because they receive a commission from the lender you choose. Borrowers in tough credit situations might find it easier to get finance with a broker's help.
After entering your details a mortgage broker from Aussie will call you. They will discuss your situation and help you find a suitable loan.
A comparison of home loans from multiple lenders.

Expert guidance through the entire application process.

Free suburb and property reports.
---

The Adviser's number 1 placed mortgage broker 8 years running (2013-2020)
More guides on Finder